China has warned the U.S. that it will take "further action" if the latter does not withdraw its arrest warrant for Huawei CFO Meng Wanzhou.
The 46-year-old tech executive was detained in Vancouver, Canada on Dec. 1 under a New York court warrant that accuses her of conspiring to defraud banking institutions.
According to The Star Vancouver, Meng is accused of operating a company called SkyCom, which sold equipment to Iran in violation of U.S. sanctions that have been in place since 1979.
U.S. authorities allege that Meng committed fraud when she told an HSBC executive that Huawei and SkyCom were two separate entities.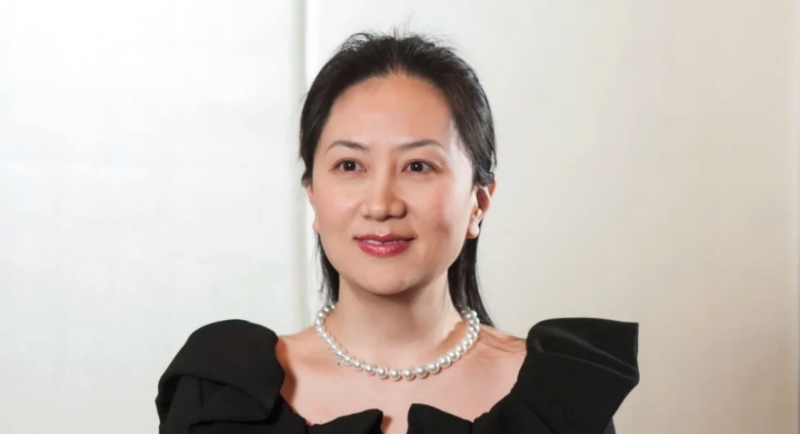 "The allegation is SkyCom is Huawei," said Crown prosecutor John Gibb-Carsley. "This is the crux, I say, of the alleged fraud."
The prosecutor added that Meng, who has a son studying in Boston, frequently traveled to the U.S. but stopped since March 2017, presumably after the U.S. Justice Department began probing Huawei.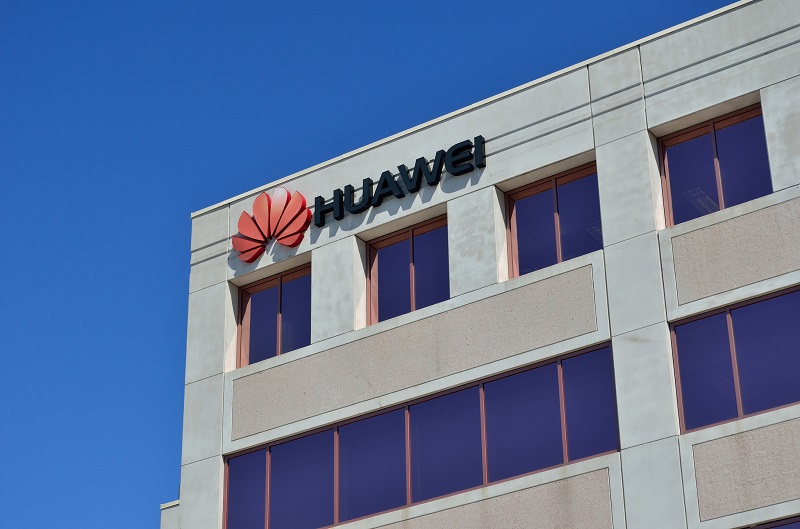 Meng was arrested in Vancouver during a flight transfer while traveling from Hong Kong to Mexico. She faces extradition to the U.S.
On Sunday, China's foreign ministry summoned U.S. ambassador Terry Branstad and to express its "strong protest" over the executive's "unreasonable" arrest, which has since sent shockwaves across global markets.
"The actions of the US have seriously violated the legitimate and legitimate rights and interests of Chinese citizens and are extremely bad in nature," the South China Morning Post quoted China's Vice Foreign Minister Le Yucheng's statement to Branstad.
"The Chinese side resolutely opposes this and strongly urges the US to attach great importance to China's solemn stance and immediately take measures to correct wrong practices and withdraw arrest warrants against Chinese citizens," Le added.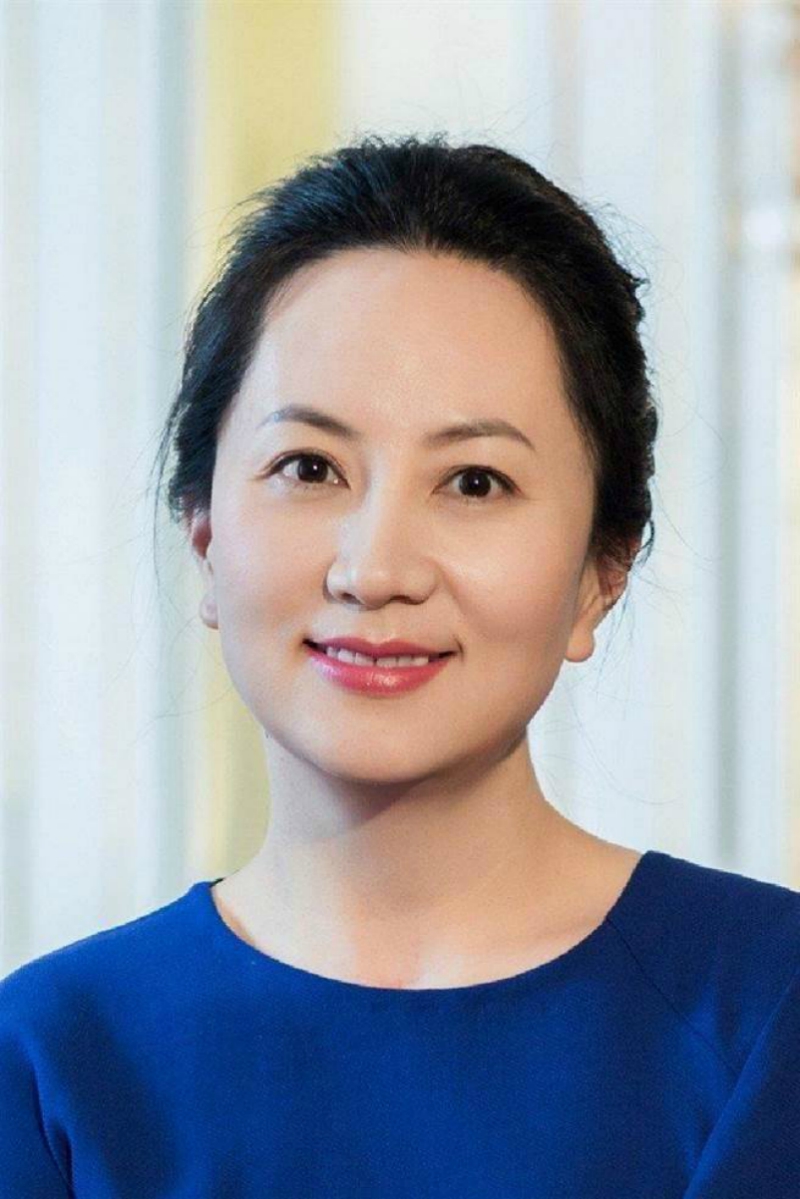 Meng is the daughter of Huawei CEO Ren Zhengfei, a former engineer in the People's Liberation Army who has been reported to have close connections to the Chinese Communist Party.
"China strongly urges the Canadian side to immediately release the detained Huawei executive … or face grave consequences that the Canadian side should be held accountable for," CBS News quoted Le as saying.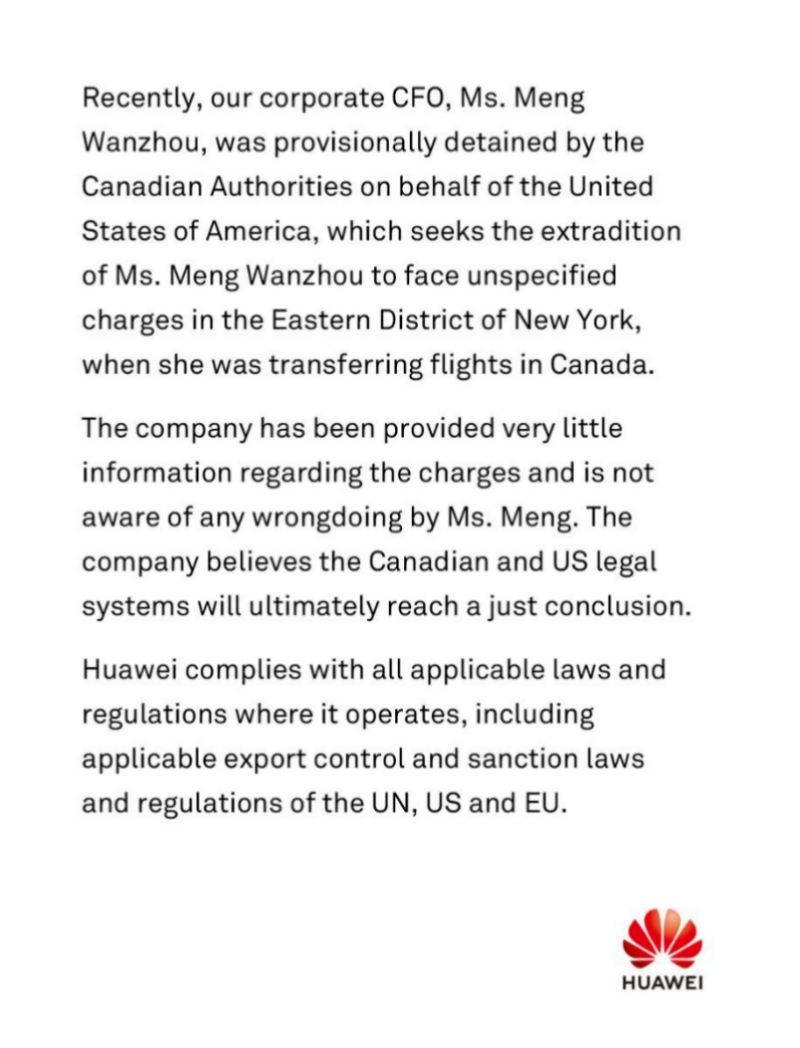 Huawei has since denied the allegations against Meng, pointing out that it complies with all applicable laws in its areas of operation. These include export control and sanction laws of the UN, the US and EU.
"We will continue to follow the bail hearing on Monday. We have every confidence that the Canadian and US legal systems will reach the right conclusion," a spokesperson told the Global Times.
Images via Huawei