China suspended the website and mobile app of hotel chain Marriott after it listed Chinese territories as separate "countries."
The order, issued by the Shanghai Cyberspace Administration, is effective for one week. It also launched an investigation to determine if the company violated advertising and cybersecurity laws.
The problem sprung when Marriott released a survey earlier this week that aimed to reward club members. To the government's alarm, it listed Hong Kong, Macau, Taiwan and Tibet as "countries."
For the record, Hong Kong and Macau are special administrative regions (SAR), while Tibet is an autonomous region of the People's Republic of China (PRC or mainland China).
Taiwan's political status is more complicated. The island, run by a government different from the mainland, is called the Republic of China (ROC).
The PRC and ROC do not recognize each other's sovereignty. Both believe that the government of the other is illegitimate, as there is only one China (mainland and Taiwan), with each of them representing the legitimate administration.
Today, the PRC considers Taiwan a province under its constitution. Mainland media usually refer to it as the Taiwan Area or Taiwan Region.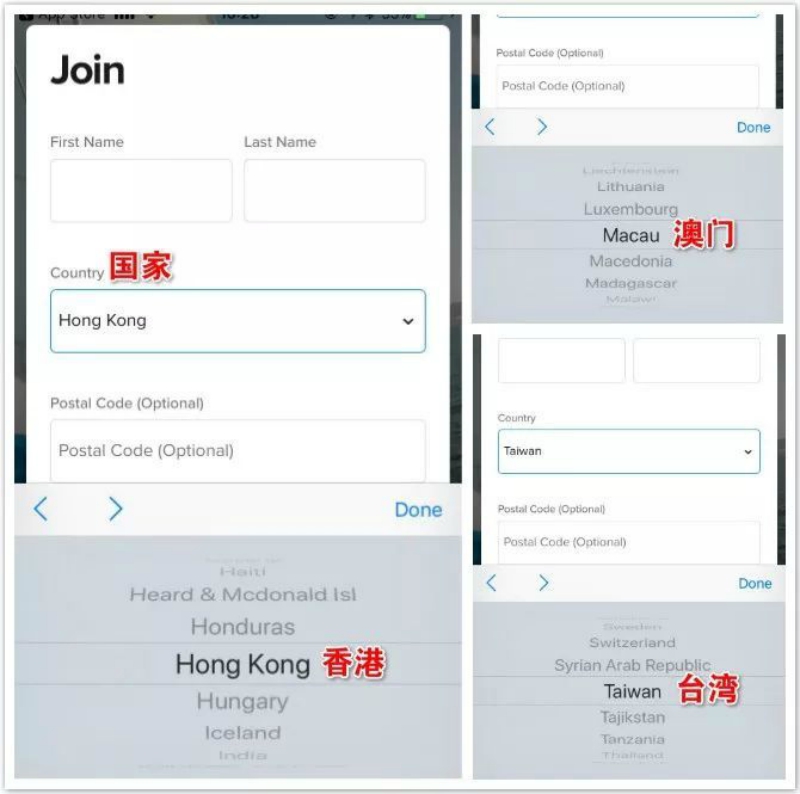 According to the Shanghai Cyberspace Administration, the Marriott incident "hurt the feelings of Chinese people."
The hotel chain also received flak for "liking" a "pro-independence of Tibet" tweet that praised Marriott for listing Tibet as a "country."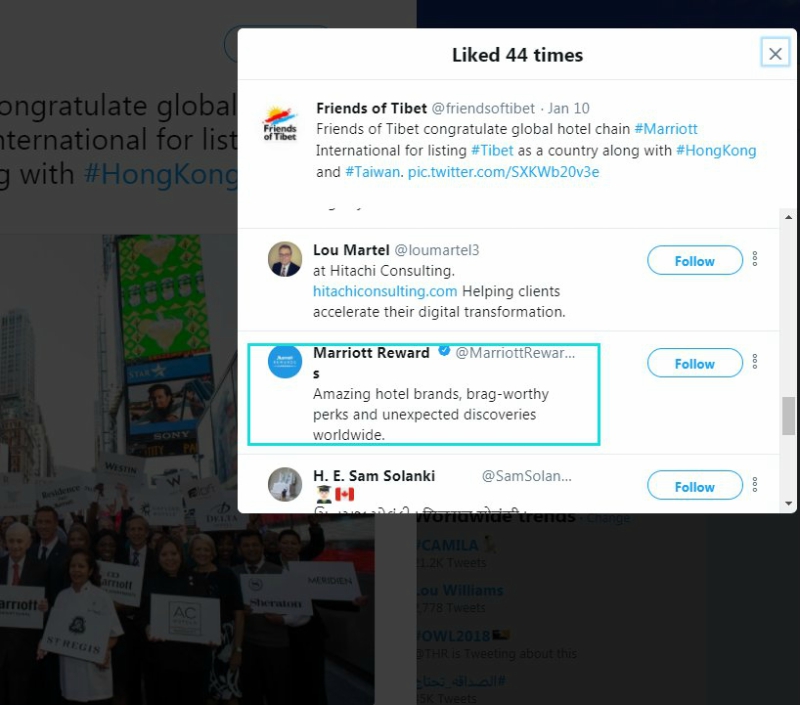 Marriott has since apologized for its mistake and stressed that it respects China's sovereignty:
"Marriott International respects the sovereignty and territorial integrity of China. We don't support separatist groups that subvert the sovereignty and territorial integrity of China. We sincerely apologize for any actions that may have suggested otherwise."
The apology drew mixed reactions from netizens: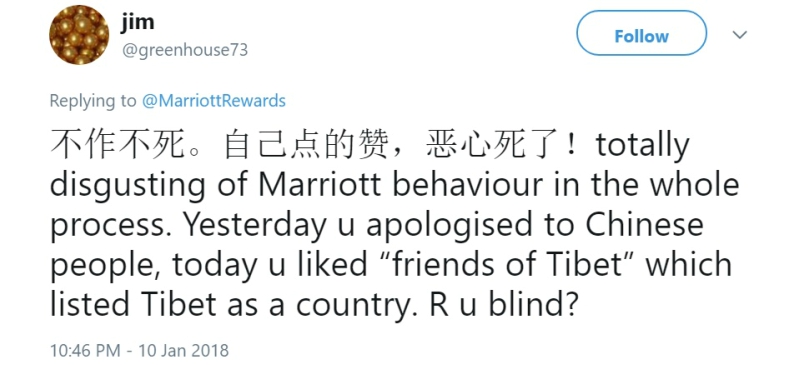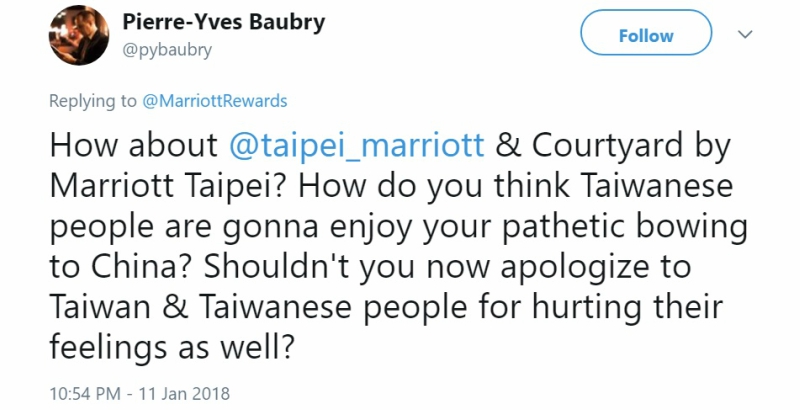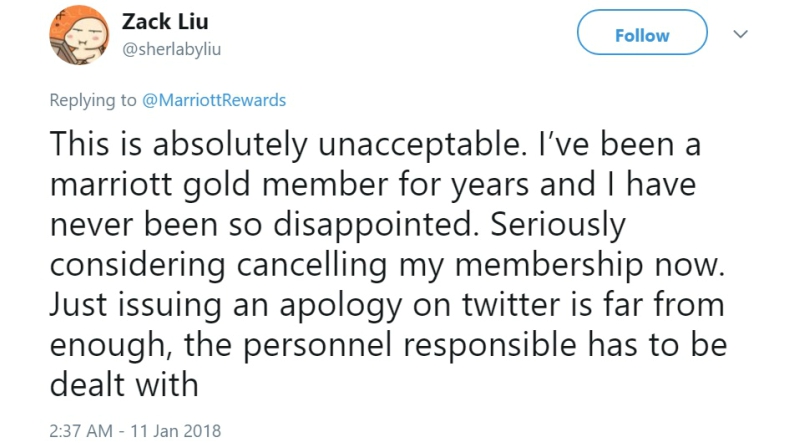 What do you think of the supposed listing?