A new building in Guangxi, China caused massive debate and garnered much mockery online for its apparent resemblance to male genitalia.
The phallic architecture is called the Guangxi New Media Center, which finished in August after nearly two years of construction, according to Nanning Daily via Shanghaiist.
Ladies and Gentlemen, Guangxi New Media Center in Nanning, China 😂 pic.twitter.com/i26PCo7Abf

— Carl Zha (@CarlZha) August 25, 2018
Many netizens mocked the building's design, which looks like a massive penis sticking out of the ground.
This is especially obvious when it shot out fireworks from the tip during the Mid-Autumn Festival celebration on Sept. 24.
While many people made fun of the building, local media defended the architecture by explaining that the design was inspired by the terraced landscape that can be found mainly in Guangxi and Yunnan provinces.
Still, people still found it hard not to visualize a massive organ sticking out. See for yourself in the picture comparison below.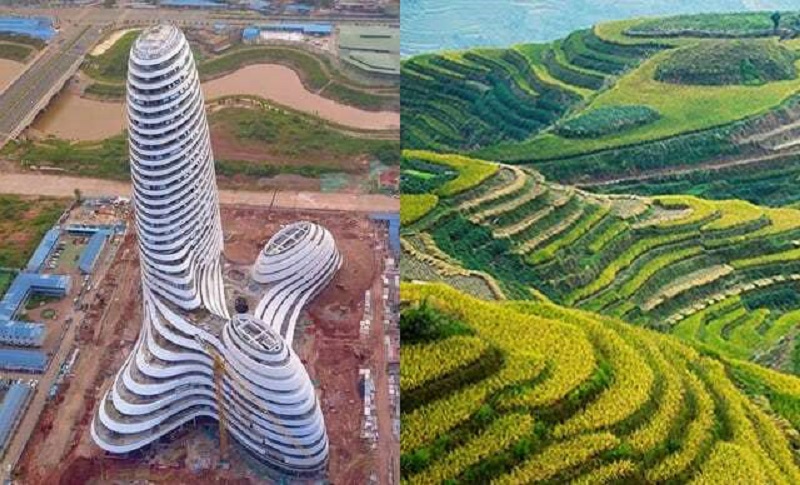 Featured Image via Twitter / carlzha