China has tapped into its military to help increase the nation's forest area in an effort to combat pollution.
For the project, the Chinese government withdrew over 60,000 members of the Chinese People's Liberation Army and armed police force on the northern border from their posts.
Most of the participating military units have been tasked to plant trees in Hebei Province, which surrounds the city of Beijing, Asia Times reports. The area is known for being a significant contributor to the thick dark smog that blankets the capital city.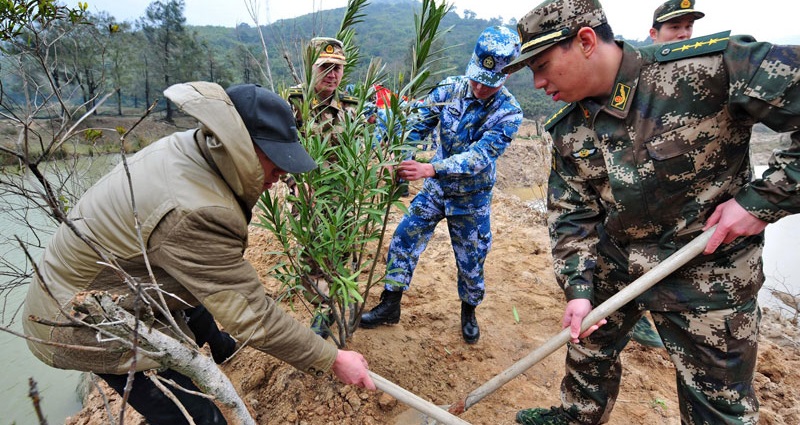 The move is reportedly part of the government's target to have at least 84,000 square kilometers (32,400 square miles) of trees planted by the end of the year. This also coincides with China plans to increase forest coverage from 21% of its total landmass to 23% by 2020.
The figure could reach as high as 26% by 2035, according to China's State Forestry Administration Head Zhang Jianlong.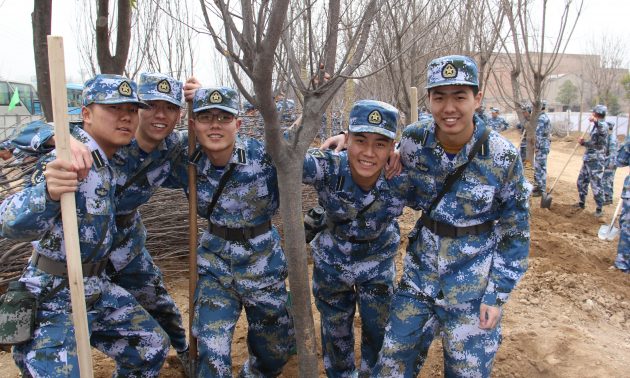 "Companies, organizations, and talent that specialize in greening work are all welcome to join in the country's massive greening campaign," he noted. "Cooperation between government and social capital will be put on the priority list."
Based on observations from online military forums, those who were reassigned to non-military missions such as planting trees highly support the initiative as long as their ranks and entitlements are retained.
Feature image via Xinhua (China Daily)