Chinese swimmer Sun Yang demanded a replay of the Chinese national anthem after a technical malfunction that occurred during the medal ceremony of the 2018 Asian Games in Jakarta, Indonesia.
Sun, 26, won the 200-meters freestyle gold after eight years on Sunday, Xinhua reported.
Sun claimed gold with one minute and 45.43 seconds, beating Katsuhiro Matsumoto, who recorded one minute and 46.50 seconds, and teammate Ji Xinjie, who clocked one minute and 46.68 seconds.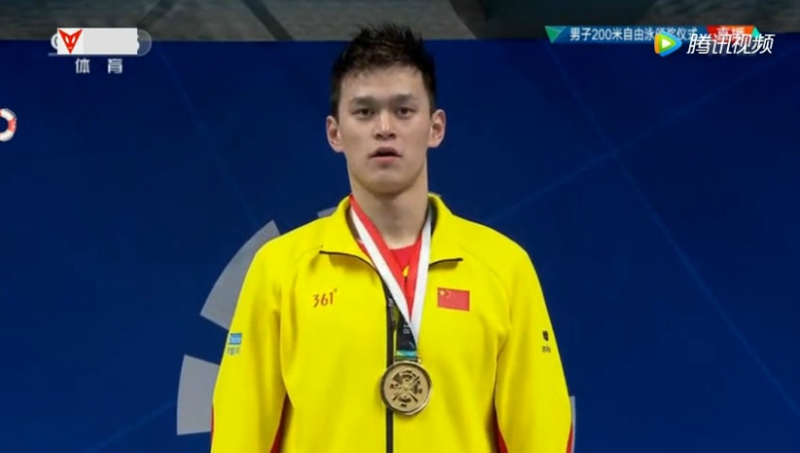 "I trained very hard this year, especially in the long distance. Some people might be worried about my 200m, but in fact, I did a good job and I am satisfied with my result tonight," Sun said.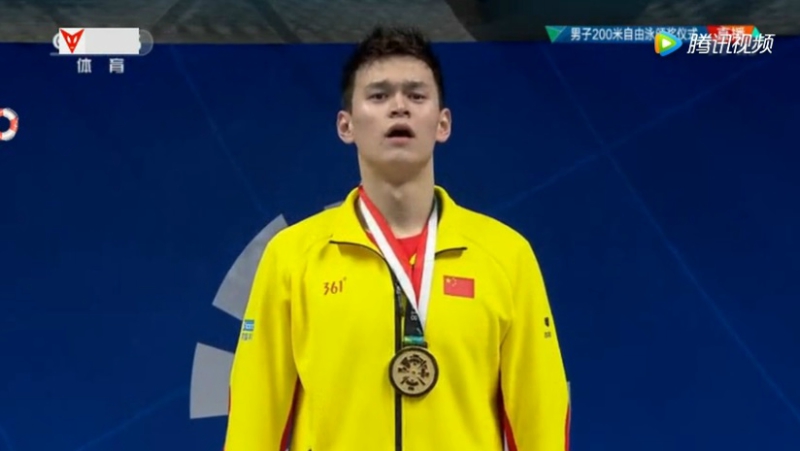 But his special moment was threatened when the hoist raising the winners' flags — two Chinese and one Japanese — failed.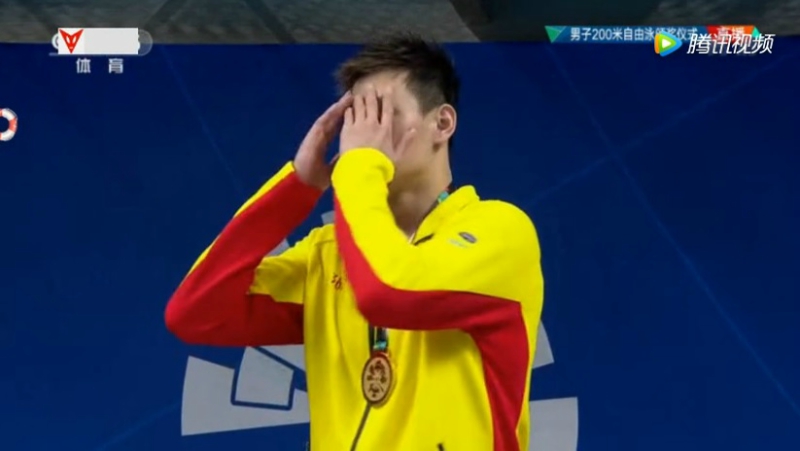 The unfortunate incident occurred while the Chinese national anthem played.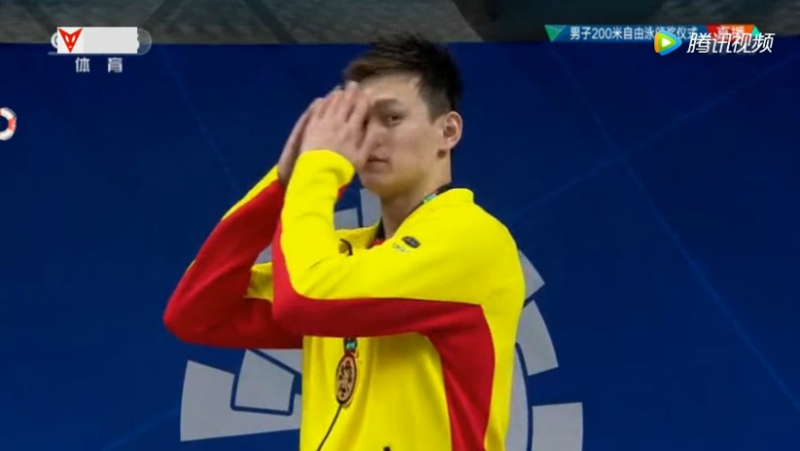 Sun, who was standing on a podium, covered his face in shock as all three flags collapsed to the ground.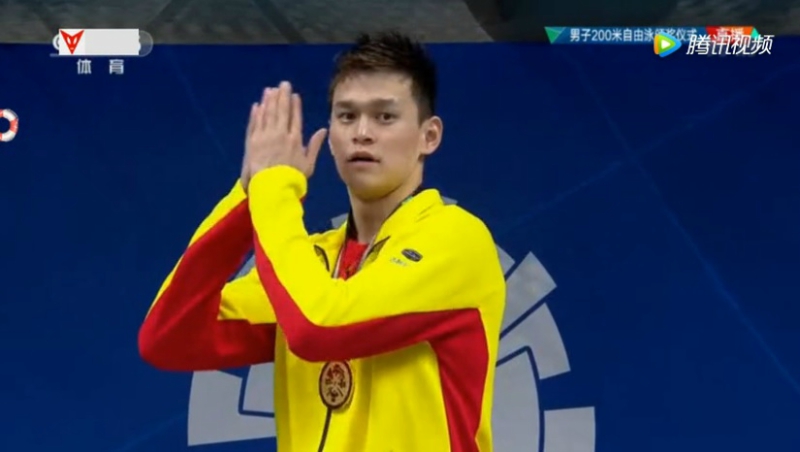 Shortly, the three-time Olympic gold medalist and nine-time world champion approached presiding officials to demand a re-run of the anthem.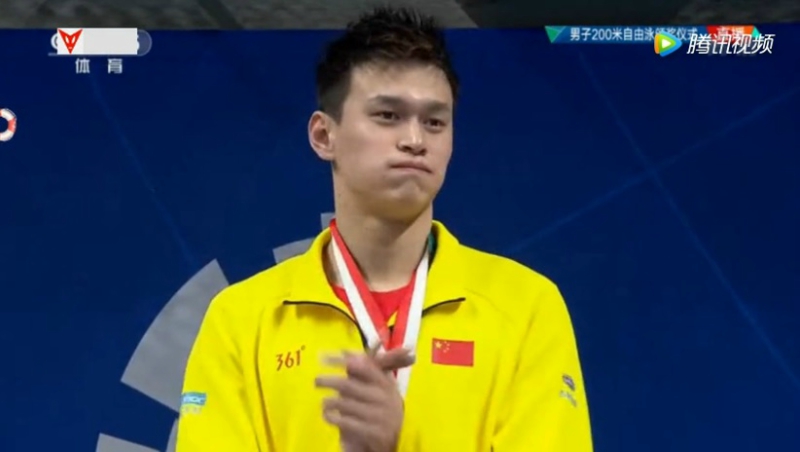 The swimmer said "one more time" repeatedly and made circles with his index finger to emphasize his request.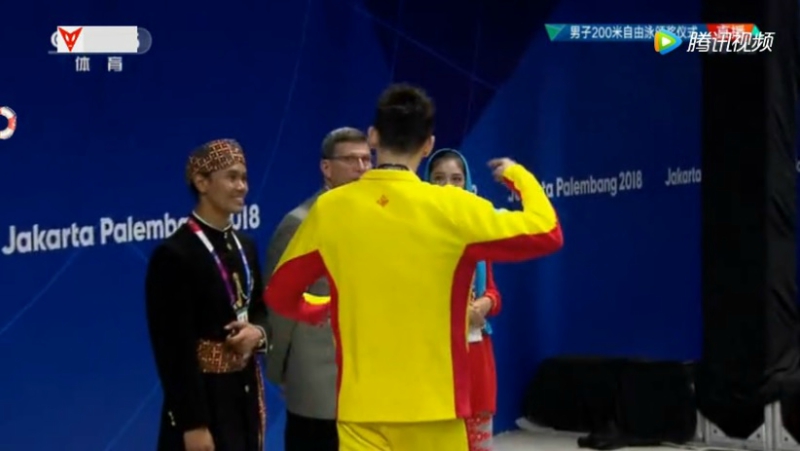 Unfortunately, the hoist was not fixed but the honor guard of three military personnel was employed to raise the flags for the replay.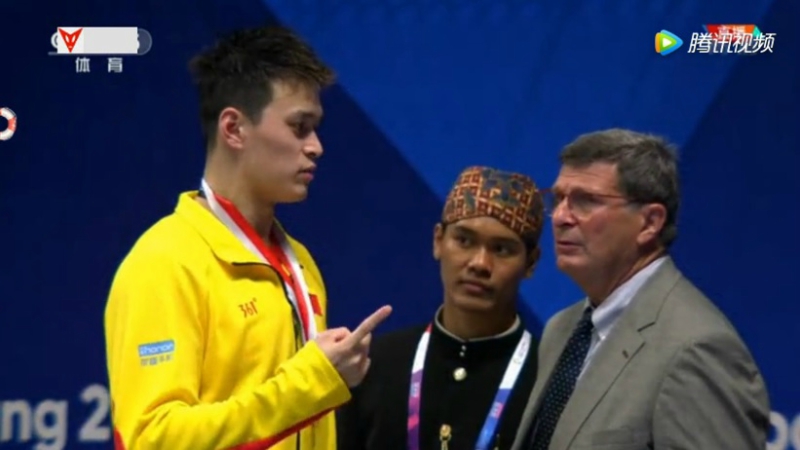 Nonetheless, the incident only brought Sun more recognition, with netizens praising his patriotic gesture.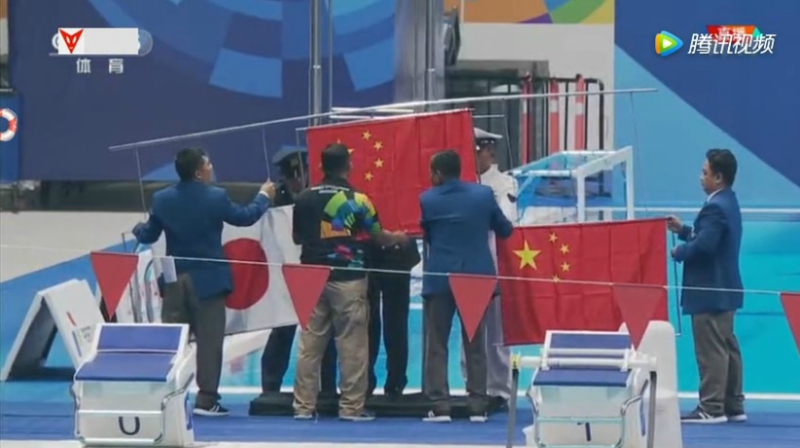 Yet Sun downplayed the incident when asked by reporters, saying that he was just glad to finally win the title he had sought for long.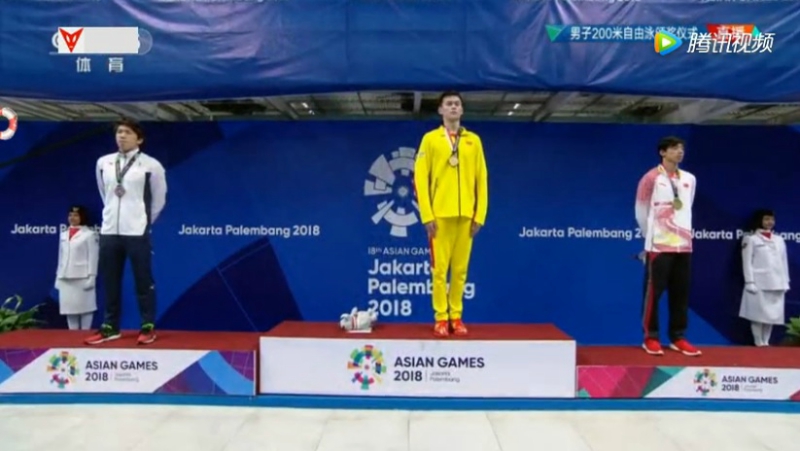 "For eight years, from Guangzhou 2010 until now, I have been waiting for this gold medal in 200m at the Asian Games. Not many swimmers could have waited for eight years in three Asian Games like me. My dream has finally come true. I am very excited," China News quoted Sun as saying.
Images via Tencent