The Chainsmokers are currently under fire for tweeting a now-deleted video that shows them making a casually racist remark about China.
The video, posted on the duo's Twitter page, was a snippet of an interview that took place at Ultra China 2017 in Shanghai over the weekend.
The minute-long segment opens with the interviewer asking member Alex Paul if he brings his dog with them during tours.
"I try to but she's really like, really ill behaved," he replied. "But I love her."
These, of course, are nice words coming from any pet owner, until: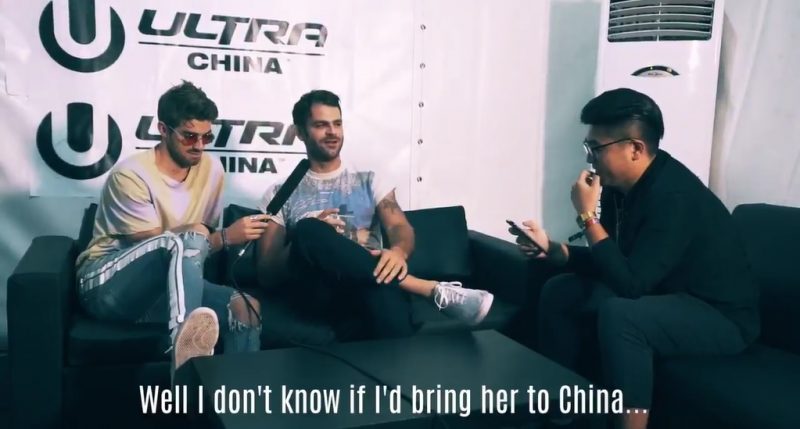 "I mean if she could come anywhere I'd bring her to… Well I don't know if I'd bring her to China."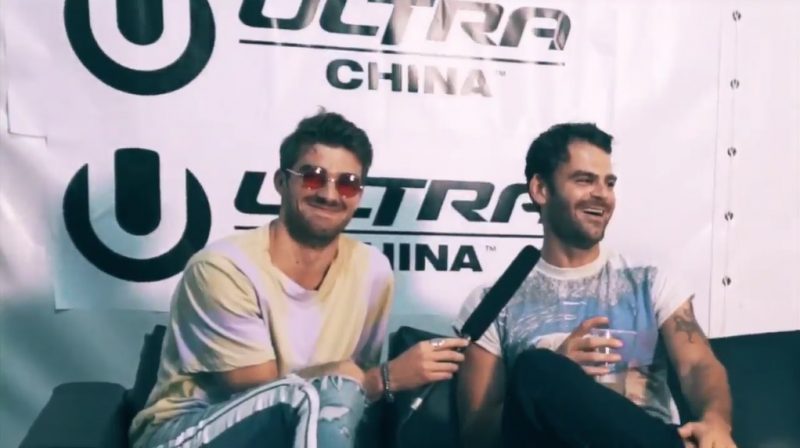 Boom.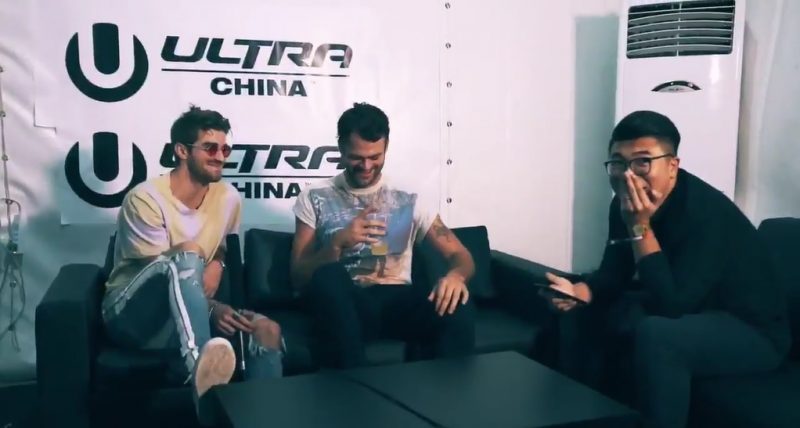 It obviously got awkward, so they try to laugh it off.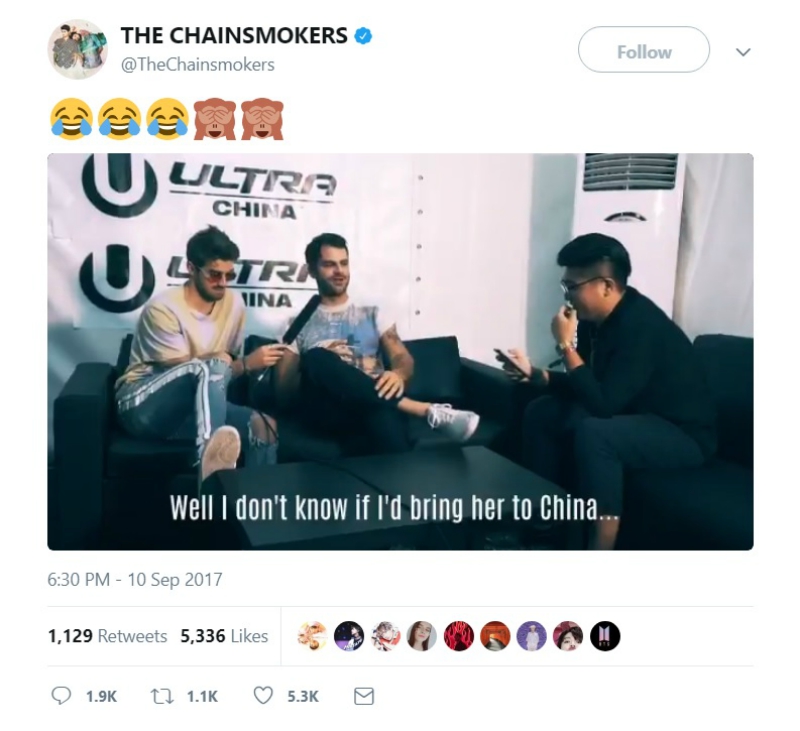 Apparently, The Chainsmokers thought nothing of the casual racism they'd just uttered; they had the audacity to let everybody know what they think about China by tweeting the clip. Naturally, they immediately drew flak.
😂😂😂🙈🙈 pic.twitter.com/Aav4X4rlAR

— THE CHAINSMOKERS (@TheChainsmokers) September 11, 2017
Interestingly, many who criticized the video are ARMYs — BTS fans — as it was just announced that the pair collaborated with the seven-member boy group in a song called "Best of Me," Allkpop noted.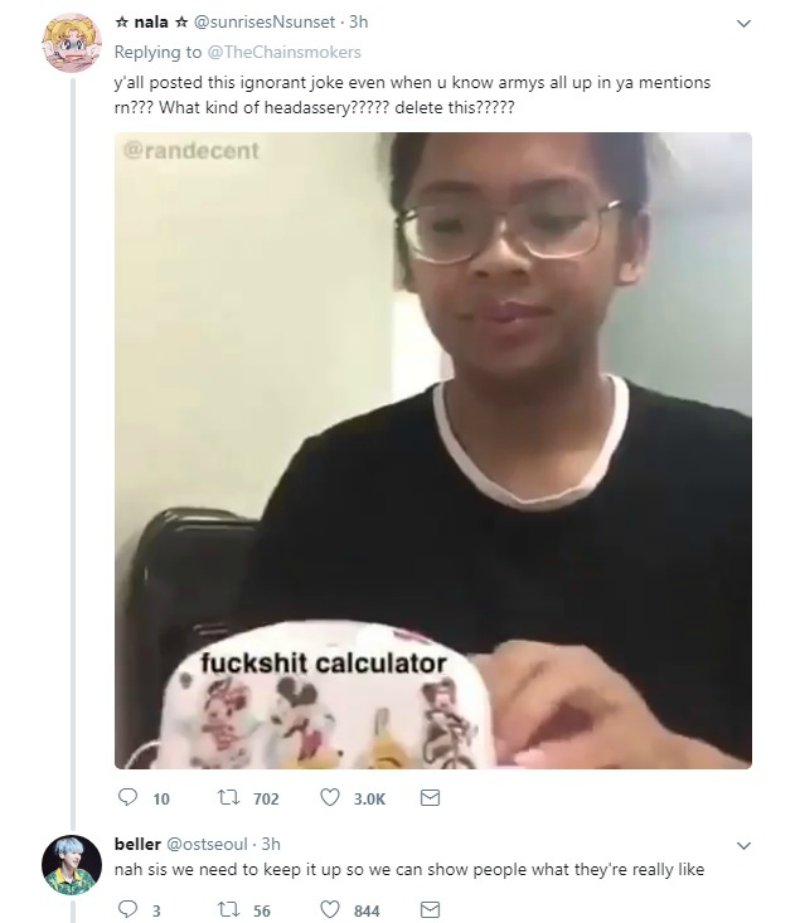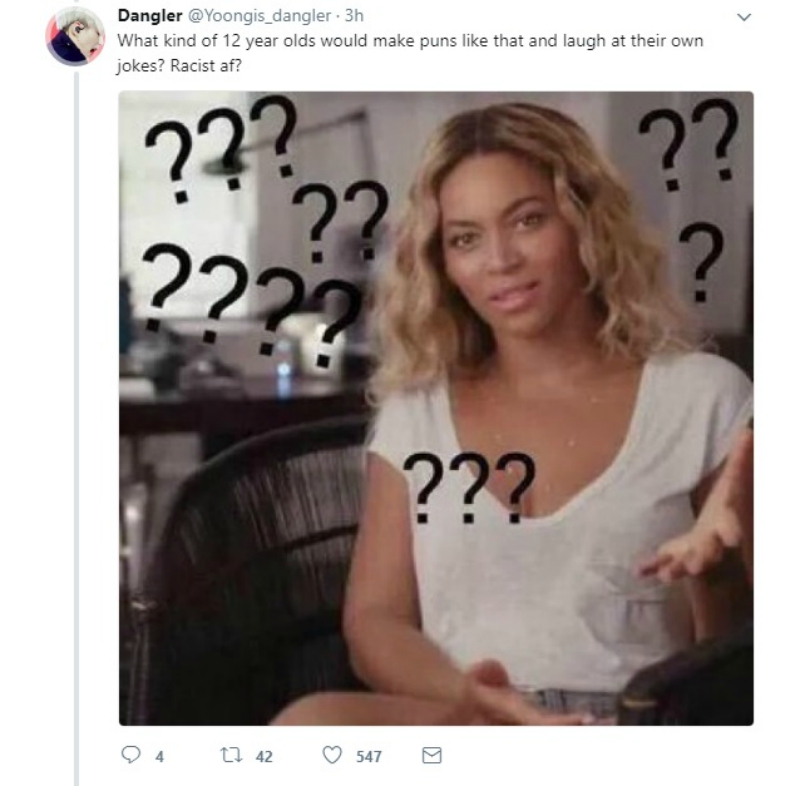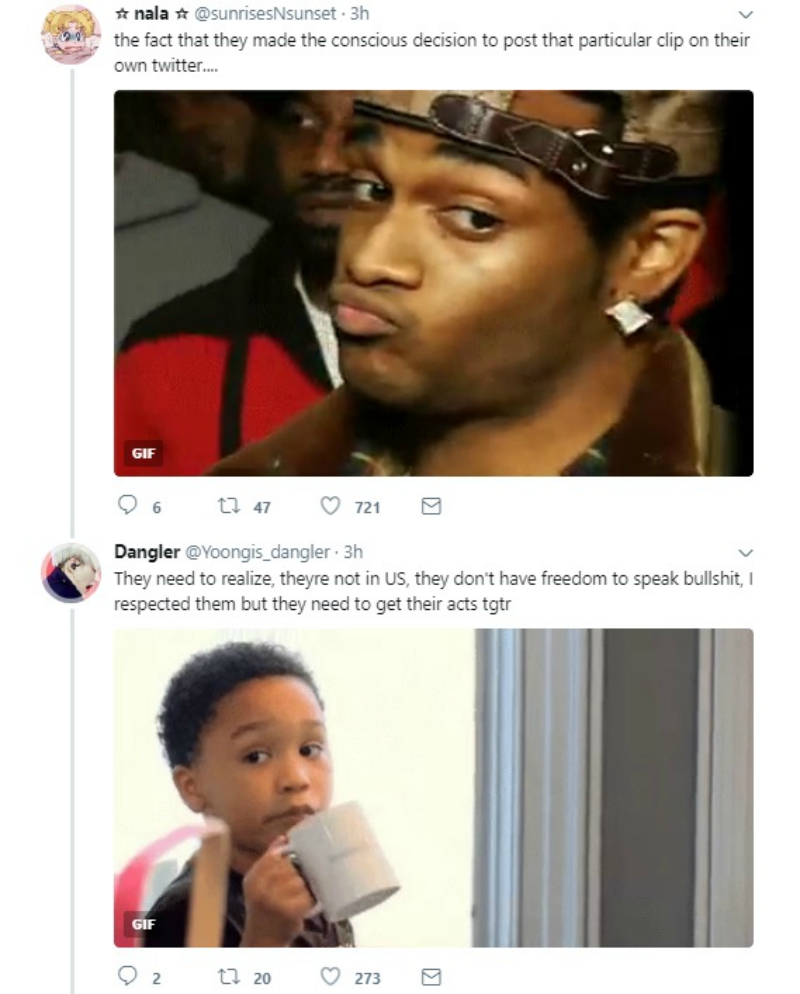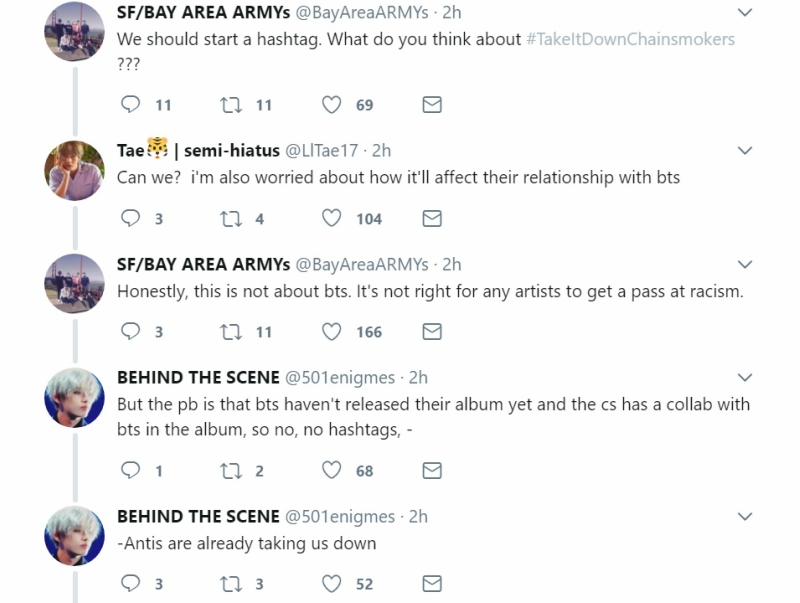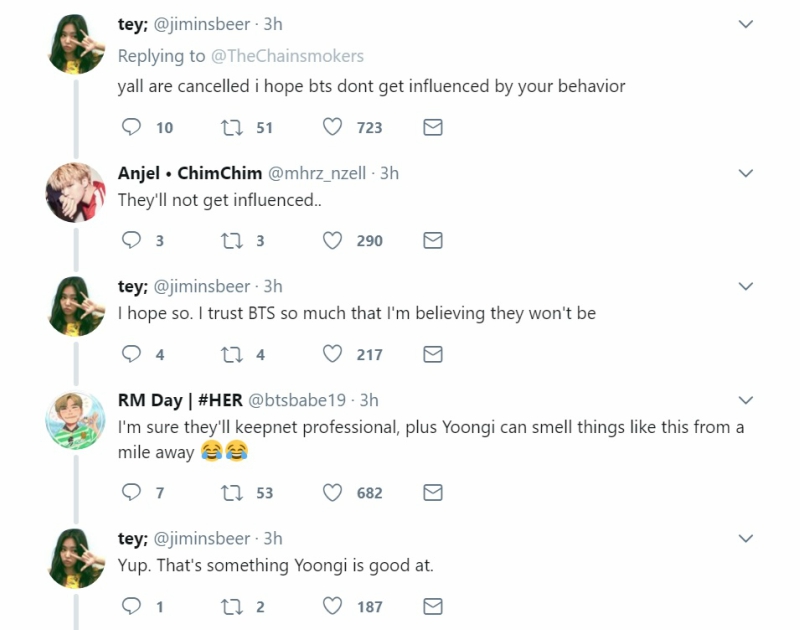 In an apparent move to soothe hate comments, the duo tweeted again eight minutes later: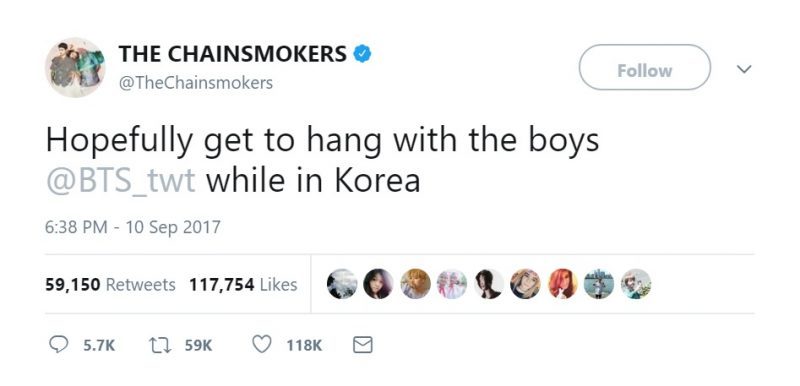 According to Buzzfeed, the duo has since offered an apology for their remarks:
"The interview was posted as it was meant to highlight how much the Chainsmokers love China and all of their fans there," a spokesperson for The Chainsmokers told BuzzFeed News. "When they noticed that comment was taken out of context they took it down as it was not meant to offend anyone."
Additionally, they have since posted an apology to their Twitter page:
https://t.co/0ukfSpfybJ pic.twitter.com/nNnsWXFaWW

— THE CHAINSMOKERS (@TheChainsmokers) September 11, 2017
One Twitter user summed up the general sentiments many netizens had over the apology: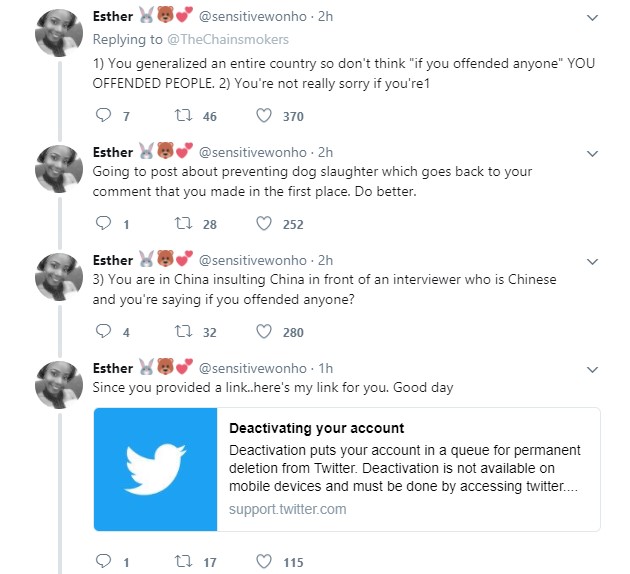 What do you think about The Chainsmokers' comments and subsequent apology? We'd love to hear your thoughts on this!