A man charged with a hate crime over an alleged attack against Oakland Chinatown leader Carl Chan is reportedly heading for trial on Aug. 30.
The allegation: James Lee Ramsey, 25, is accused of assaulting Chan, 62, in the 400 block of 8th St. on April 29. The incident allegedly occurred while the president of Oakland's Chinatown Chamber of Commerce was on his way to visit another elderly Asian victim.
The alleged attack occurred around 4 p.m. "I was making a turn and then the attack came so sudden. It was a cowardly attack, from behind," Chan told

KPIX 5

.

"He did not rob me so it was basically, is just an assault; an attack."

Chan, who was hit in the head, fell to the ground and suffered a scraped knee. Despite the shock, he managed to take a photo of the assailant as he walked away, which is a strategy that he tells others to do. 

Shortly after the incident, Oakland police arrested Ramsey, who turned out to be a parolee with previous convictions for criminal threats and brandishing a weapon. His parole has reportedly been revoked multiple times.

Ramsey is not only accused of assaulting Chan. Before hitting him, Ramsey yelled "foul words, either something bad word Chinatown or Chinaman," Chan told

KTVU

.

On May 3, Alameda County District Attorney Nancy O'Malley charged Ramsey with felony assault and a hate crime. If proven guilty of the charges, he faces up to 11 years in state prison.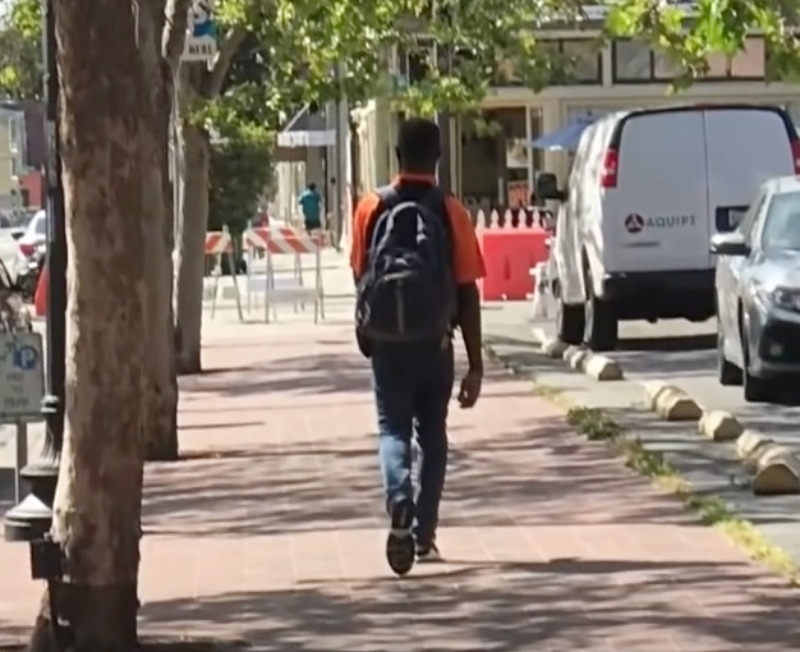 What the defense is saying: Alameda County Public Defender Brendon Woods, whose office represents Ramsey, believes that his client is being overcharged. While he acknowledged the ongoing increase in anti-Asian incidents, he pointed out an inconsistency in Chan's claims.
In a video footage, Trevor Dagenhart, one of the officers who responded after the incident, is heard asking Chan to describe everything his attacker had said. Chan replied multiple times that the attacker called him a "b*tch," but did not mention his use of racial slurs, according to

The Oaklandside

.

It was on the following day, after attending a rally, when Chan told authorities for the first time that his attacker had used a racial slur. Chan claimed that Ramsey yelled "F*ck you Chinatown! F*ck you Chinaman!" before striking him on the back of his head.

Assistant Public Defender Michael Wilson, Ramsey's attorney, questioned why Chan did not mention being called "Chinaman" in his initial statement to the police. In response, Chan said "I don't remember, because I knew that I was so shocked at the time, and I tried to describe and answer as much as I could."

Wilson said it's "inconceivable how that (Chinaman claim) wouldn't have been the first thing that he (Chan) comments on under the circumstances." He does not think Chan had lied, but that his statement is "the almost expected result of somebody who is focused on a particular topic area, replaying events, talking to press, talking over, and over, and over again."

Ramsey, whose records show had mental issues from an early age, reportedly stated that he did not target Chan because he was Asian. He also reportedly wished to apologize to Chan.
Ramsey is being held at Santa Rita Jail.
Featured Images via Henry K. Lee / KTVU (left) and Carl Chan (center, right)