Taiwanese-born Canadian model and actor Godfrey Gao has died of an apparent heart attack while filming a Chinese reality television show early Wednesday morning.
Gao reportedly collapsed at around 2 a.m. while filming "Chase Me," a competitive sports reality show for Zhejiang Television that has contestants go through physical tasks, Straits Times reported.
The 35-year-old star had a cold and filmed the show, which is also known for being physically demanding for contestants, for 17 hours straight hours starting at 8:30 a.m., according to Sina via Mailonline.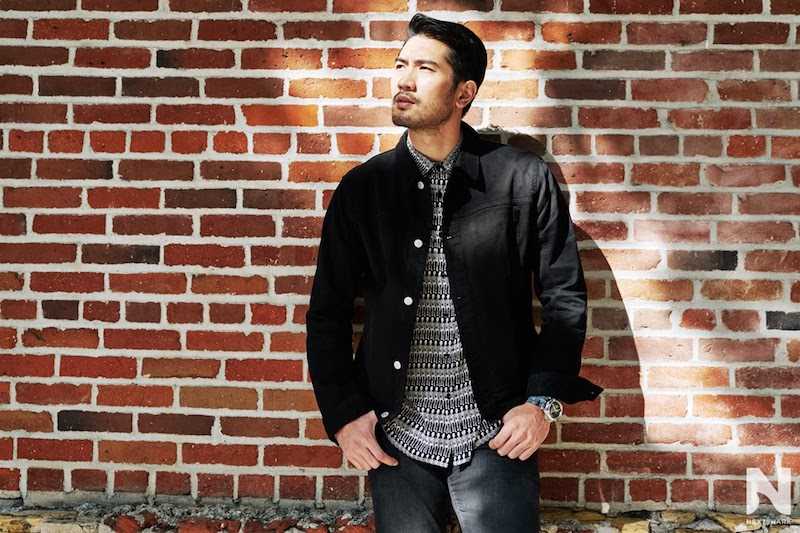 His friends claimed that he attended an event on Monday and went to film "Chase Me" without taking a break in between.
Gao was rushed to a local hospital where he died after nearly three hours, according to his agency, JetStar Entertainment. The agency also released the following statement in Chinese on Weibo:
"In the early hours of Nov. 27, our beloved Godfrey collapsed while filming on set. Unfortunately following three hours of medical rescue efforts, he left us. We are very shocked and saddened and even until now find it impossible to accept." 
"Thank you, media friends and every fan of Godfrey's for their concern. His management and team were present and his family were urgently rushed to the location. Please respect Godfrey's family in this time of sorrow and refrain from disturbing them. We will accompany Godfrey's family to handle discreet funeral arrangements. Thank you, everyone."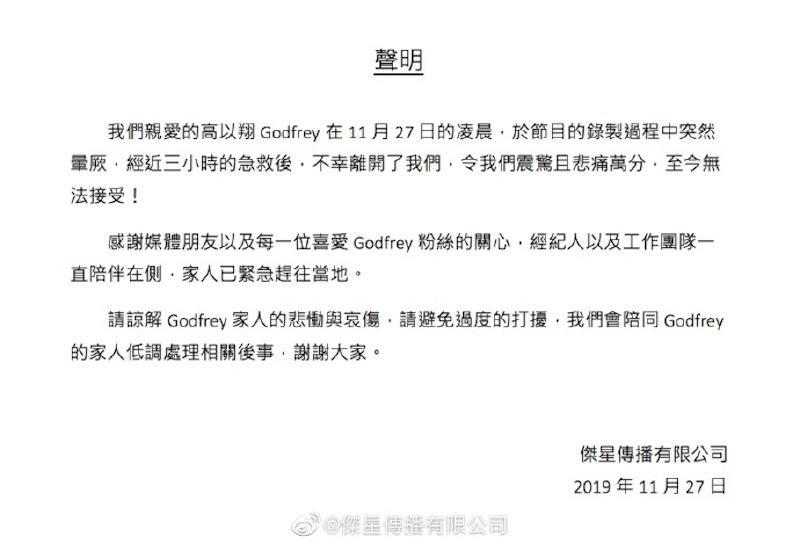 Paramedics applied CPR on Gao for 15 minutes, after which his heart stopped beating for three minutes before being resuscitated, Taiwan News reported. That's when he was rushed to the hospital.
An audience member allegedly heard him yell, "I can't carry on," before collapsing.
Gao and his family immigrated from Taiwan to North Vancouver in 1995. After attending Capilano University, he traveled back to Taipei in 2004 to begin his acting career in Taiwanese TV dramas, The Province noted. In 2011, Gao became the first Asian male model in a Louis Vuitton ad campaign.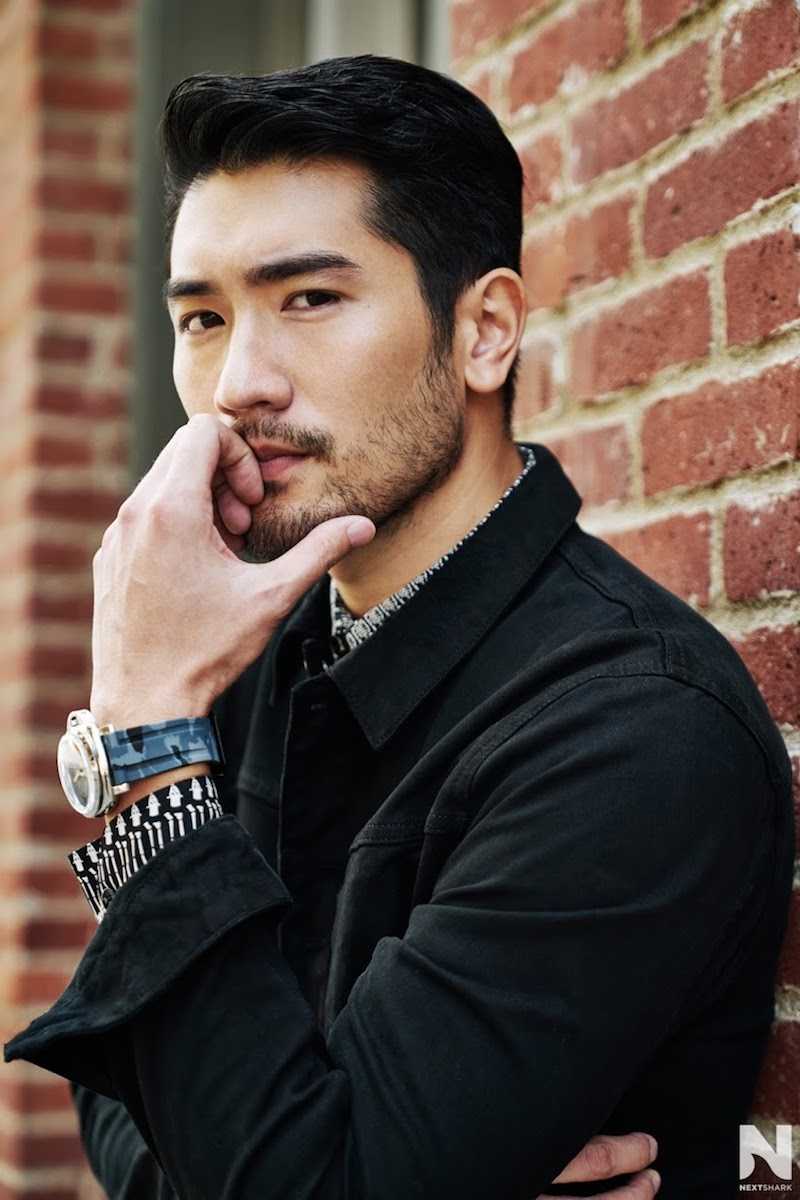 In 2017, Gao sat down with NextShark for an interview and gave some wise words for young Asian actors, who are pushed by their parents to take on a "safe" career:
"Just try it out. Given the opportunity, just take it and be confident. I took this route when I was 19-20 and I was still deciding where I wanted to go with my career. It was either basketball or modeling/acting. So you just have to be confident and know how to sell yourself. I came from not knowing anything [about acting], stuttering every time I spoke, I didn't get commercials, and I didn't get TV roles. Always try things out, never give up, and explore."
Gao starred in the 2019 Chinese film "Shanghai Fortress," and the 2013 movie "The Mortal Instruments: City of Bones" as well as "The Jade Pendant."
Feature Image via godfreygao (Left)
This article has been updated from its original version to report that Godfrey Gao had filmed the Chinese reality TV show "Chase Me" for 17 hours without taking a break.