Shocking footage shows distressed civilians picking up multiple lifeless bodies of infants and toddlers, believed to be Rohingya genocide victims from Myanmar, washed ashore in Bangladesh.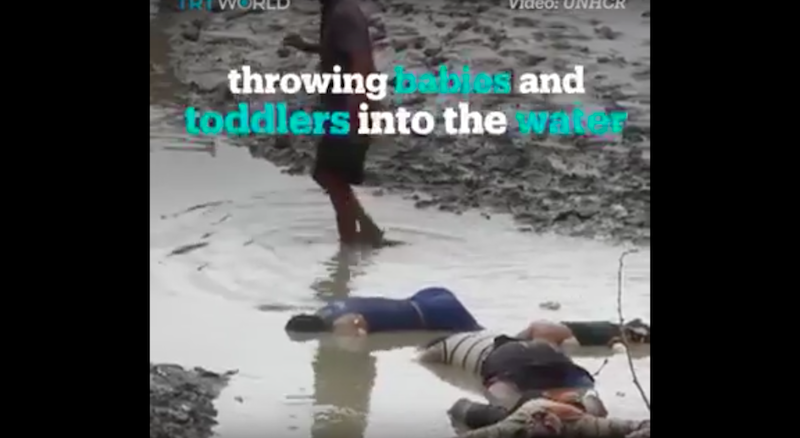 Nearly 300,000 Rohingya villagers have crossed the Naf River into Bangladesh since August, but many are reportedly being shot by the Myanmar police.
About 30,000 civilians are still trapped in the mountains without food, water or medicine, Anwar Sha, a community leader in Australia, told the ABC.
Local journalists have also captured footage of Rohingya Muslim villages being burned to the ground by the military.
Freelance journalist Kayleigh Long reported that the military is "firing indiscriminately" at helpless civilians, while thousands of homes are being burned "on a scale that hasn't been seen before."
Satellite images support the claim that thousands of Rohingya houses have been burned down since August 25.
It's reported that the number of civilian casualties have already reached a staggering 1,000 in just two weeks time.
The Myanmar government justified their actions by claiming that Rohingya rebels are burning their homes.
However, Rohingya Deakin University researcher Ronan Lee believes that the current situation is "undoubtedly a genocide" and that it "doesn't look like it will be resolved any time soon."
"You have all the elements for a long-term catastrophe," Lee added.
Myanmar State Counselor Aung San Suu Kyi was heavily criticized for remaining passive amidst the rising cases of military abuse.
The Myanmar State Counselor dismissed the allegations of human rights abuse, stating that there's a lack of evidence to support such claims.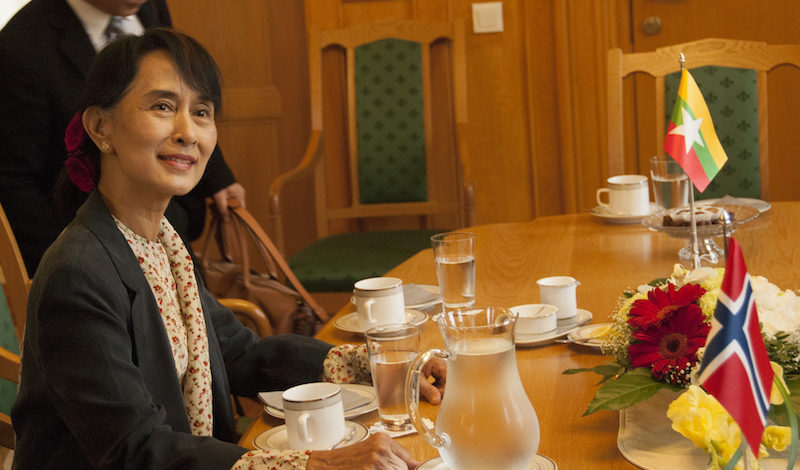 In a previous report, the Myanmar government stated that they are indeed "very concerned about the allegations."
However, government spokesperson Aye Aye Soe explained that they will "definitely take action" once sufficient evidence of the violations are found.
The stateless minorities of Rakhine are not being considered as a part of either Myanmar or Bangladesh.While some Rohingya Muslims have already settled in Myanmar for quite some time, the administration likened them to that of illegal immigrants.
Featured Image via Flickr / Jordi Bernabeu Farrús (CC BY-SA 2.0)