A young lady who describes herself as a "bobaddict" recently took on the challenge of finishing four liters of the drink in less than 12 hours.
Ying, who lives in Montreal, Canada came across the idea when she saw a video of another Asian lady having a gallon of boba tea.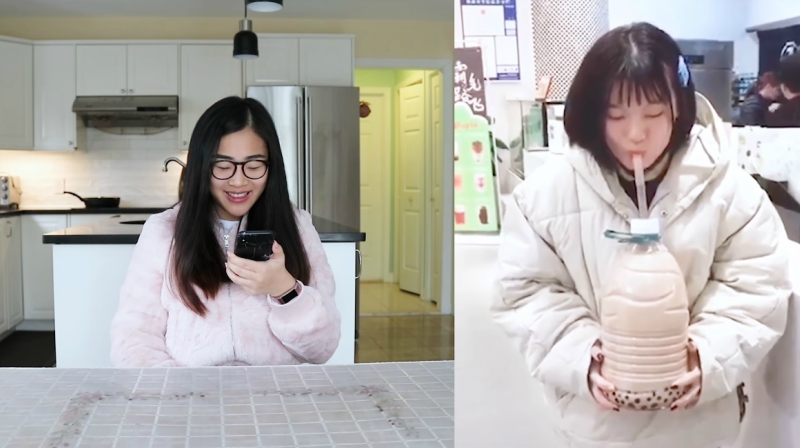 Preparing for the challenge, Ying purchased a gallon of water to use its plastic bottle as a container.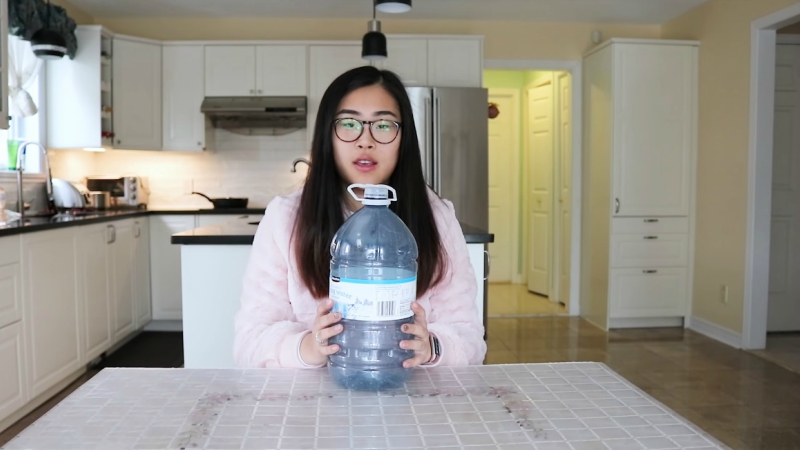 She drilled a hole in the bottle cap, large enough for her giant straw made of regular bubble tea straws connected by tape.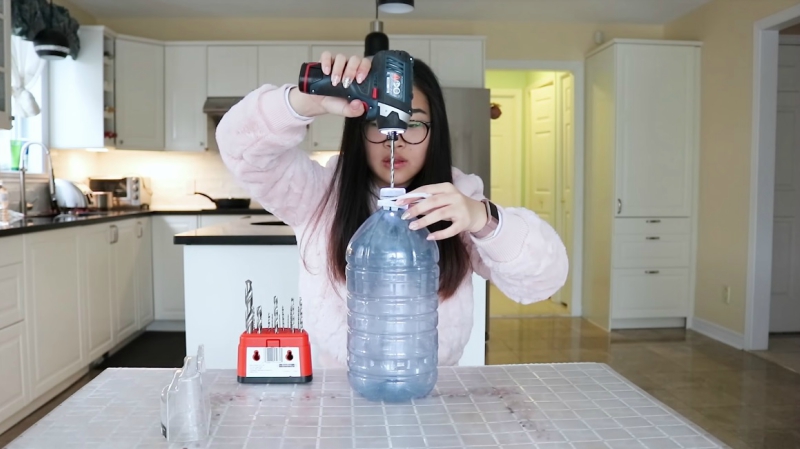 Ying then headed to a local boba tea shop with her container and had it filled with her milk tea of choice.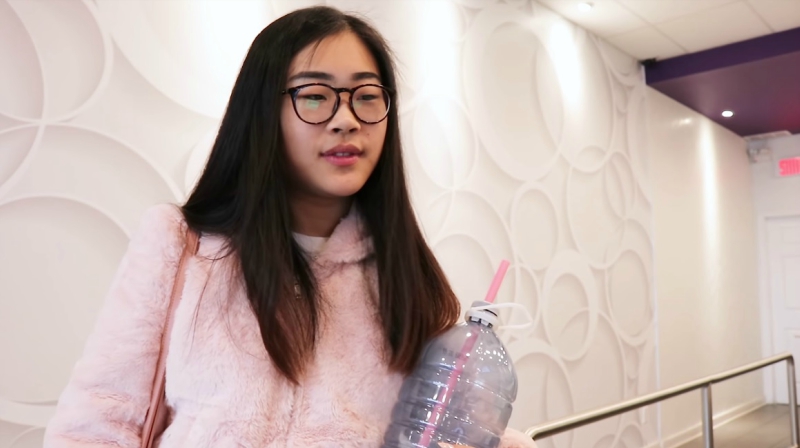 For four liters of the drink, she spent 28.74 Canadian dollars (about $22).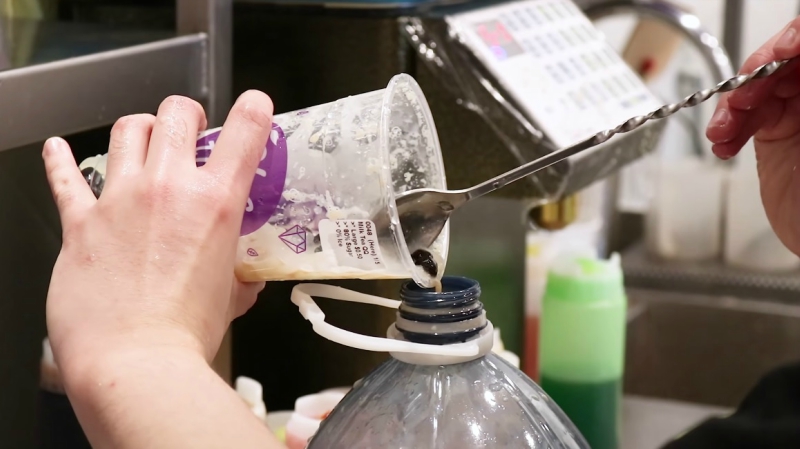 The rest of the video shows Ying struggling to finish the drink, taking it wherever she went.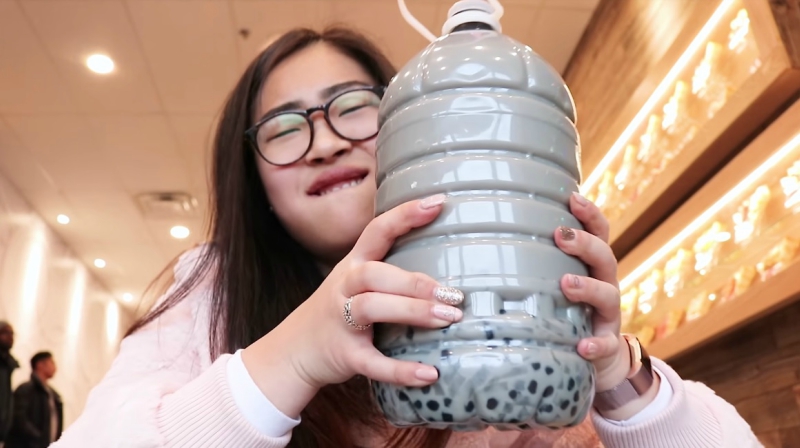 In the end, she consumes all the liquid but leaves some tapioca pearls and coconut jelly at the bottom of the bottle.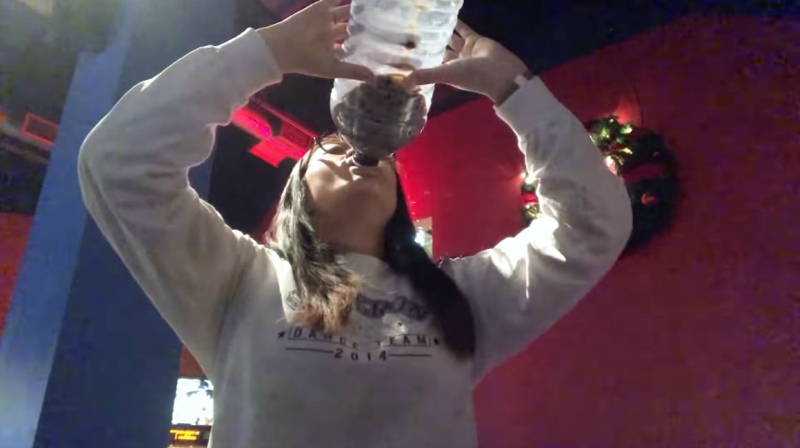 "I think I did a pretty good job, honestly, except that I had to go to the bathroom like 10 times," Ying said at the end of the challenge, which took her about seven hours.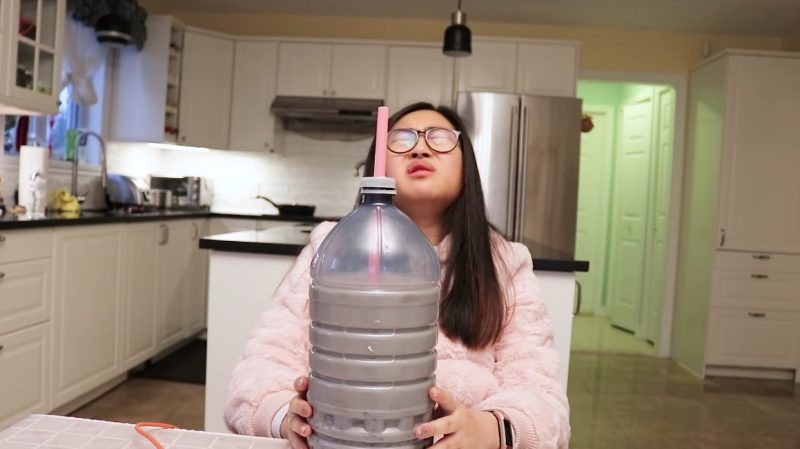 "I had a little bit of a headache at some point but then it went away. I'm just really tired and I feel really lazy right now."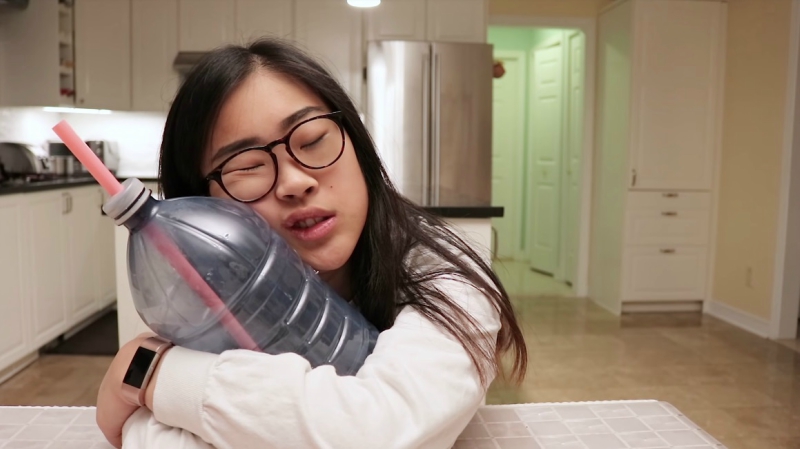 She warned others not to do a similar challenge as it could be "extremely dangerous."
"I don't think I will be drinking boba for the next month because I just can't … no more."
Images via YouTube / Yingzge