BLACKPINK fans — affectionately known as BLINKs — gathered in solidarity to support Rosé, who is allegedly suffering from mistreatment under their label YG Entertainment.
The move apparently started after Rosé and her father, Mason Park, "liked" several posts on Instagram allegedly showcasing the "poor treatment" she receives from her own management.
One of the posts featured a famous quote from Marilyn Monroe, which starts with "I believe everything happens for a reason."
The quote continues, "People change so that you can learn to let go, things go wrong so that you appreciate them when they're right, you believe lies so you eventually learn to trust no one but yourself, and sometimes good things fall apart so better things can fall together."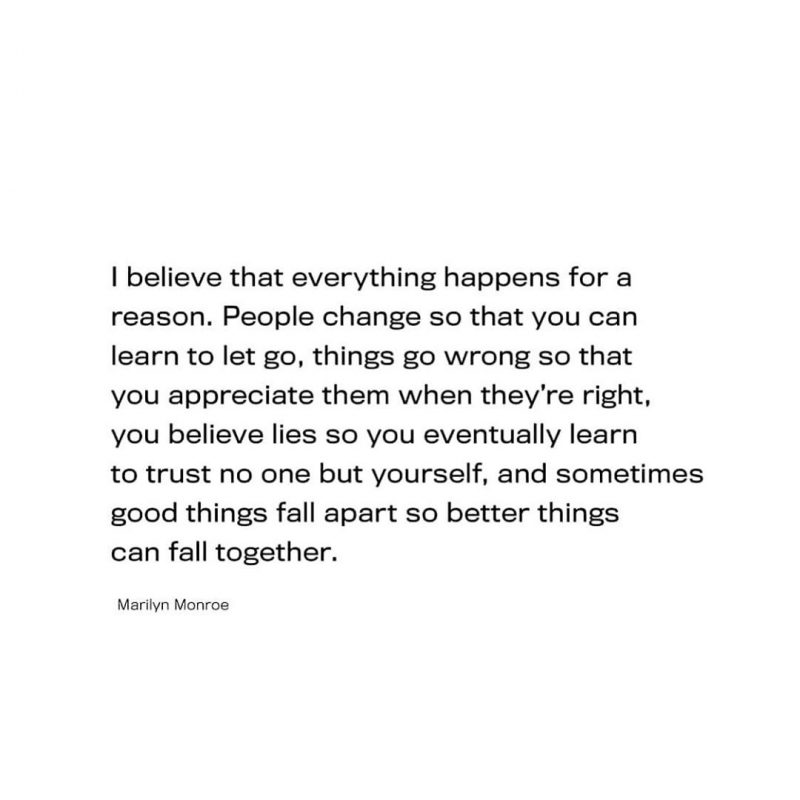 To this, Rosé commented, "whoop."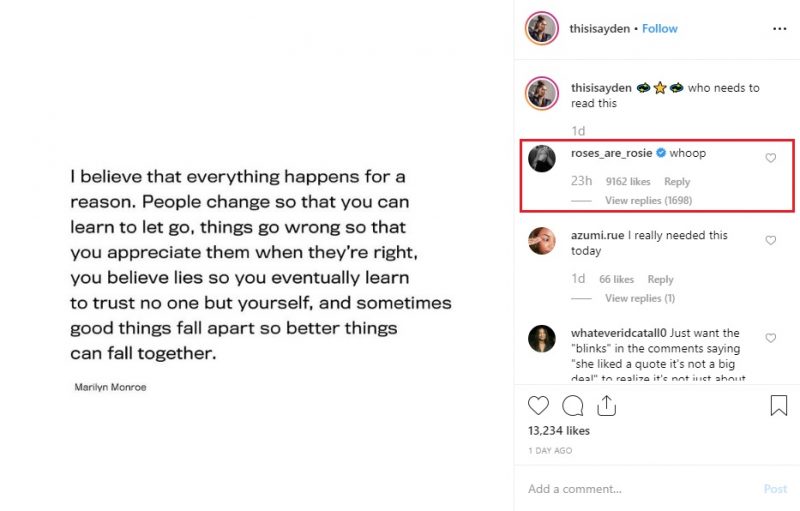 Shortly, another post caught the attention of BLACKPINK fans for showing a list of the members' individual activities so far until July — with Rosé's schedule being disturbingly empty.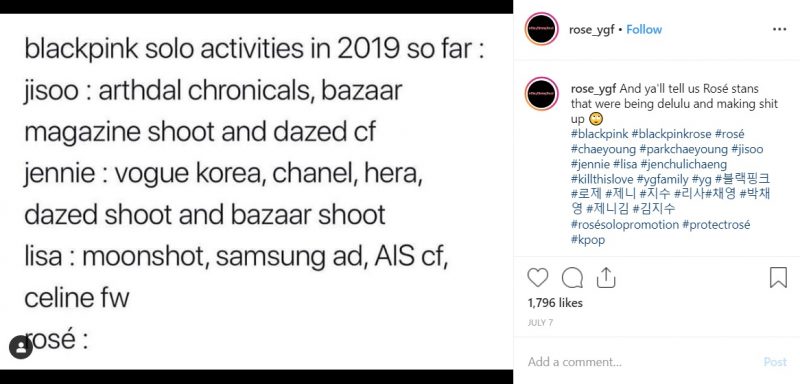 According to Allkpop, the particular post was "liked" by Rosé's father, who goes by the username @park.mason on Instagram.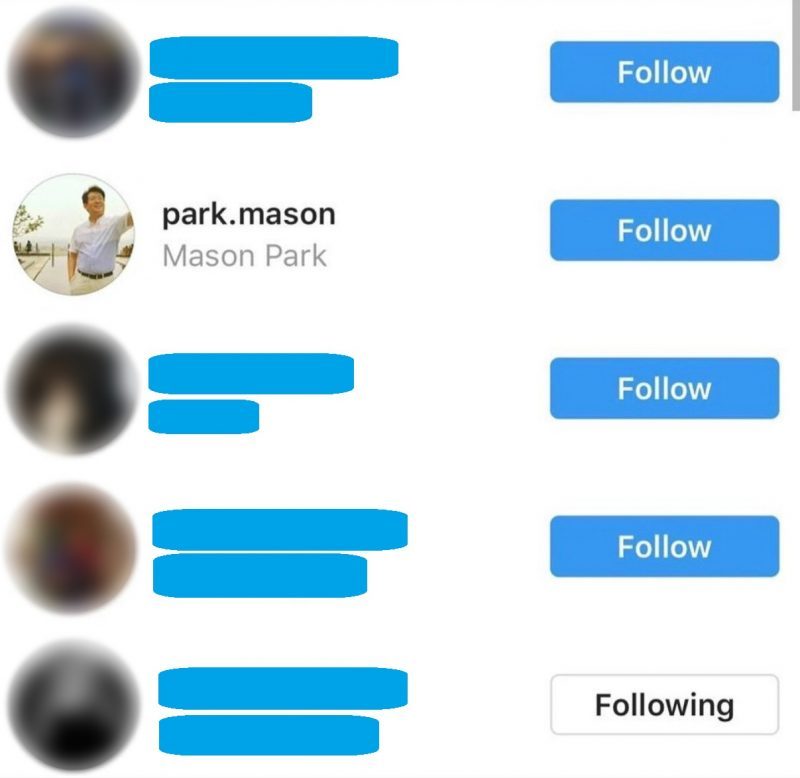 As a result, BLINKs came together to protest YG Entertainment's unfair treatment toward Rosé. By Friday, #StayStrongRosé was trending worldwide on Twitter, with fans sharing photos and clips appreciating her talent.
fuck YG. fuck everyone who hurts you. you are a talented, beautiful woman who has went through a lot and doesn't deserve shit. you deserve promotions, respect as an artist, time not being wasted and lastly happiness. #StayStrongRosé pic.twitter.com/Lb0g4EpXRf

— blacksé (@blacksepics) August 29, 2019
if yg doesn't want to promote her let's share the world how talented she is by ourselves #StayStrongRosé pic.twitter.com/CwMeHAXIM4

— ً (@jennieslyrics) August 29, 2019
she went through sad posts at 5 am when she could have liked it in her private but she didnt. she's hinting us, same as her dad liking a post shown how the company doesnt care for her.i am sad #StayStrongRosépic.twitter.com/wkrznfFCNC

— ` (@artisticrozay) August 30, 2019
you deserve nothing but all the love, support and appreciation in this world. it hurts my heart to see how strong and happy you still are no matter what happens. thank you our lovely rosie for staying with us. we love you. we are here for you. this is a promise ❤ #StayStrongRosé pic.twitter.com/v27yasqsDn

— ً (@lisajpgs) August 30, 2019
Alice knew what's happening. 😔💔#StayStrongRosé pic.twitter.com/pL62n5UsbP

— ° (@jeorosie) August 30, 2019
I can't assume to know what you're going through right now, but whatever it is, I believe your strong will can overcome it and Blinks will always be here to support you when you need it #StayStrongRosé pic.twitter.com/V5fFldQkm9

— m (@lovesjennie3000) August 30, 2019
i still remember your happiness when you were home, the time when you kept your promise and went back home after you made this work. i'm so proud of you, every single thing you do. we, blinks love you, count on you, believe in you ♡#StayStrongRosépic.twitter.com/VOr0IHEaAO

— ً (@blackpinkjpgs) August 30, 2019
The fact that Rosés dad knows about her mistreatment kills me, he must hate seeing his own daughter not being able to do what she loves and showing her full potential to everyone, instead she's always being held back by YG. This isn't fair! Rosé deserves more!! #StayStrongRosè 🤕 pic.twitter.com/U4gKG2JGsS

— RUBYJANEYALL (@ultsjenfave) August 29, 2019
She just wants to sing but yg is literally wasting her full potential to grow as an artist and it sucks so hard to not be able to do anything about it. I just want to see Rosé happy and prosper. I'm fucking sad & I can't even imagine what she must be going through #StayStrongRosé pic.twitter.com/zbURtwzXxJ

— Mazarine (@chaengseulss) August 29, 2019
i will personally attack anyone who has made or is making park chaeyoung so upset that she's going through sad instagram posts, like that's a cry for help. it's so sad she deserves better than yg and all the hate some stans give her. #StayStrongRosé pic.twitter.com/ePiefBAmEB

— abbie | stream lalalay (@fIuffyrose) August 29, 2019
It's unclear, however, whether speculations over her alleged mistreatment will ever be confirmed.
Featured Images via Instagram / @roses_are_rosie