Another BLACKPINK fan managed to get Rosé's attention, but this time, it happened right in the middle of a performance!
Kert Lasdoce, who lives in Queens, New York, wanted to know if the K-Pop star likes Shibas, so he decided to take matters into his own hands and find the answer to this burning question at one of the group's recent concerts.
Seated among a massive crowd, Kert brought a large poster that simply asked, "Rosé, do you like Shibas?"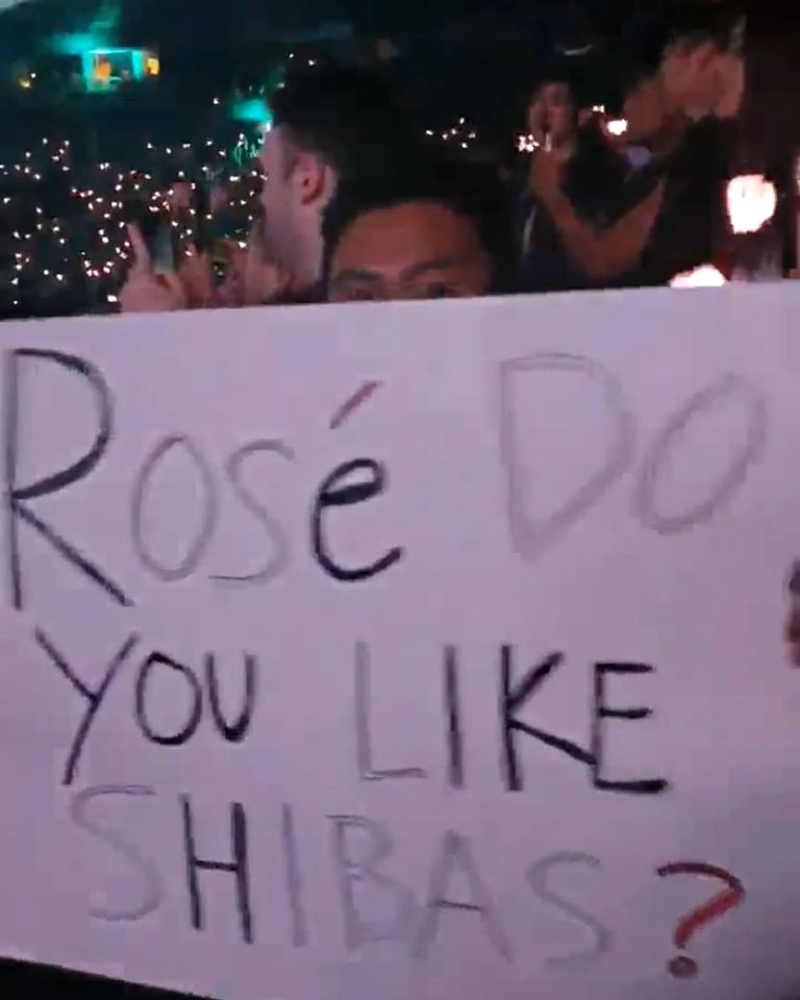 Lucky for him, the 22-year-old idol paused and acknowledged his question during the group's performance of "Kick It."
In a 17-second clip, Rosé is seen noticing Kert's question from the edge of the stage, looking slightly confused.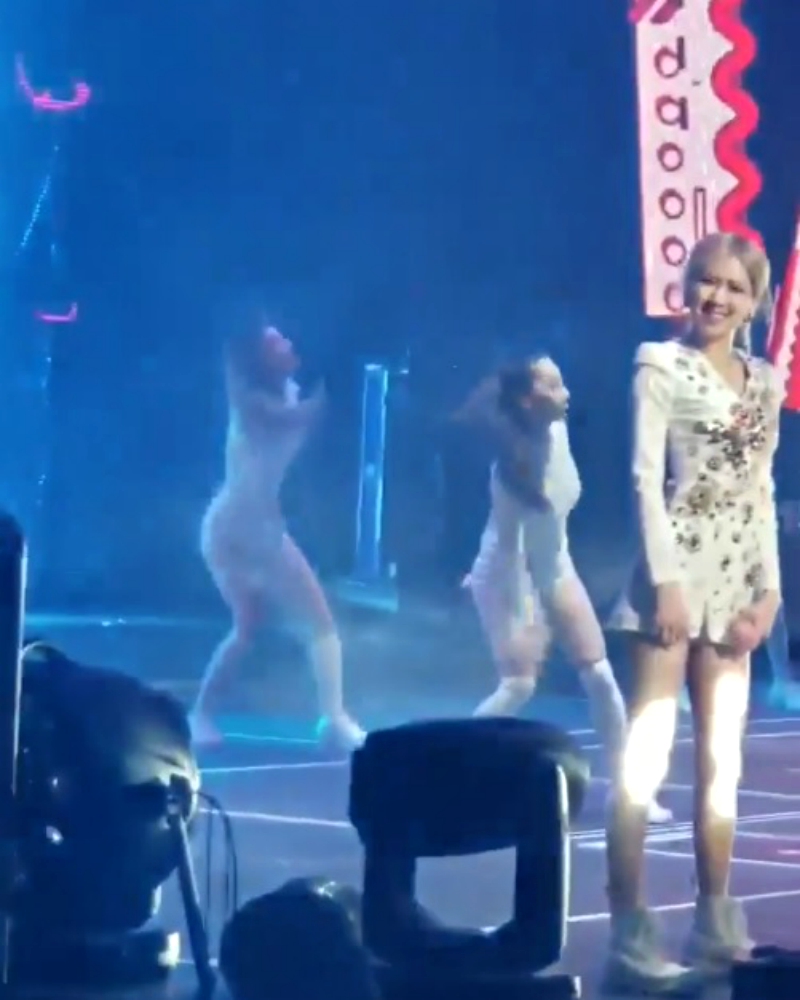 She then makes a dog gesture with her hand and nods in response.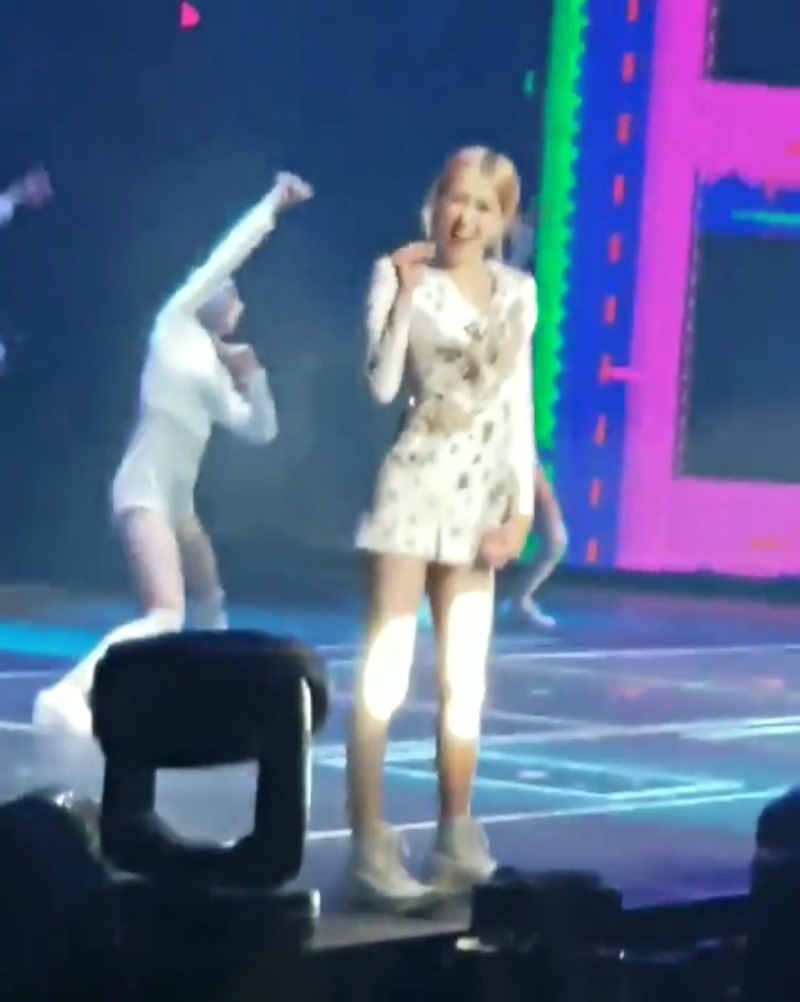 "They say shoot your shot, so I did," Kert wrote in a Facebook post after the show. "It's confirmed, Rosé likes Shibas."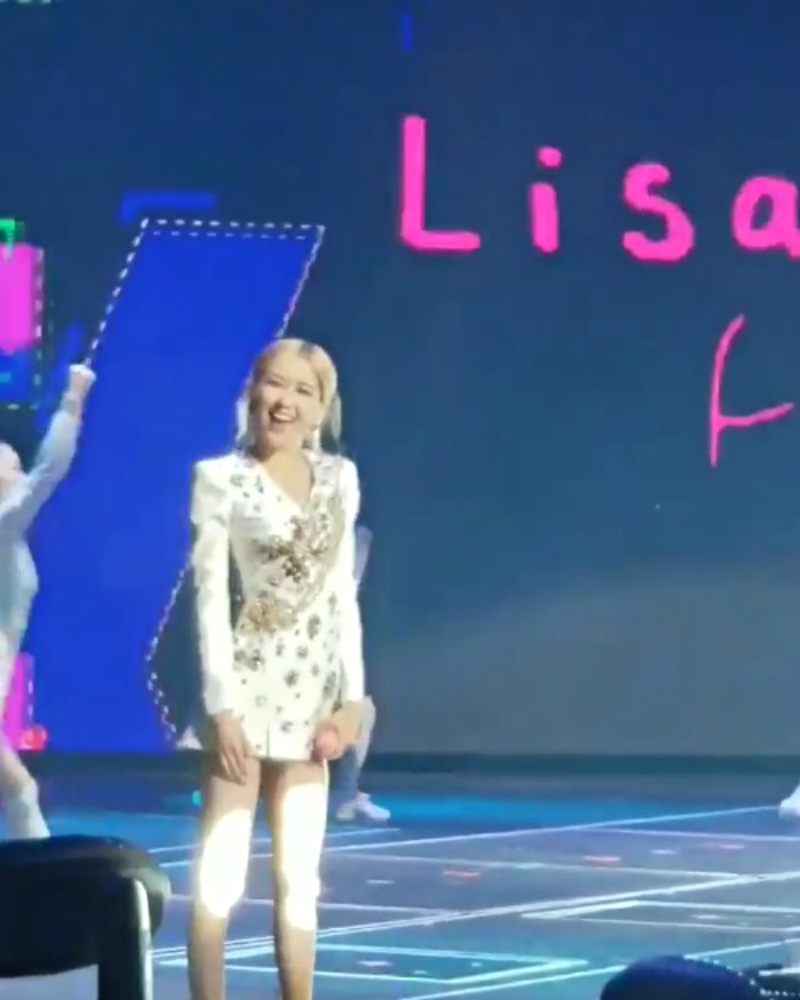 Interestingly, Kert happens to run a business called Wholesome Socks — and you guessed it, he's now selling Shiba socks.
Users commented on the lucky BLINK's Facebook video:
"OMGGG WOW."
"LMFAO NO WAAY."
"That's awesome!! So lucky to get a reply lol."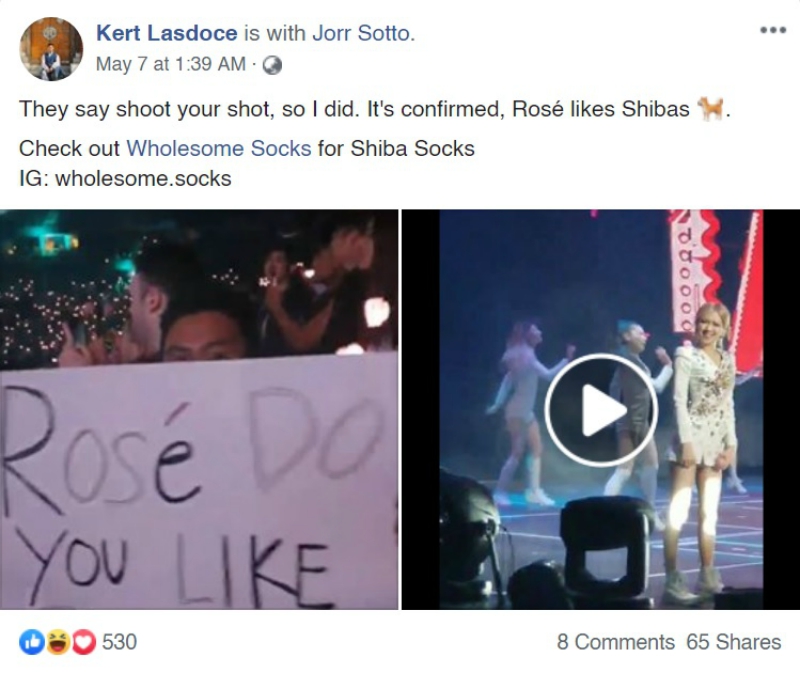 As many BLACKPINK fans — affectionately known as BLINKs — would know, this is not the first time Rosé, the main vocalist of the group, has interacted closely with her fans. Just last week, a BLINK invited the singer to his prom and got a yes.
Images via Facebook / Kert Lasdoce