Korean-American jeweler and actor Ben Yang, who disapproved of the upcoming movie "Crazy Rich Asians," now wants to give Lil Tay and her parents a piece of his mind after the 9-year-old rapper trolled the comments of his Instagram account.
The 45-year-old, also known as Ben Baller, posted a photo of himself posing inside a parked dark gray McLaren-Lamborghini in Monterey Park, California last week.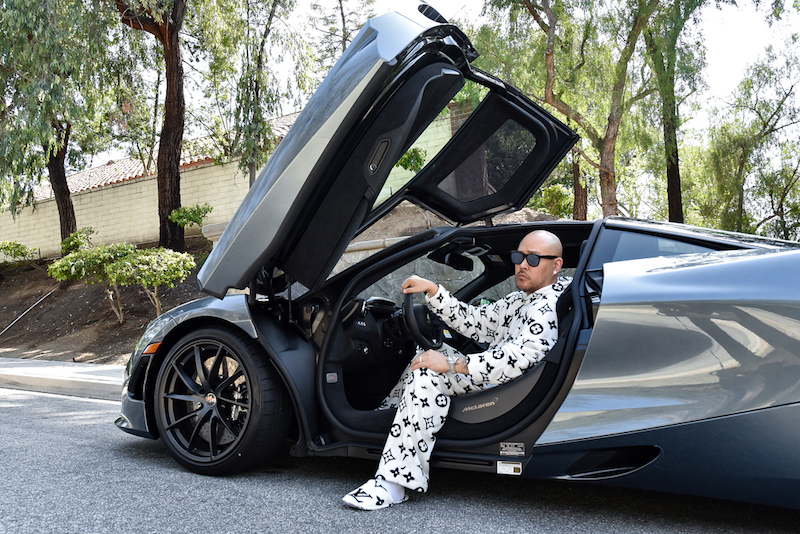 Lil Tay, who calls herself the "youngest flexer of the century," slid into Ben Baller's comment section to say, "I'm gonna need the car back by 6PM."
But the entrepreneur was not having any of it and posted a screenshot of the comment to his Instagram Story.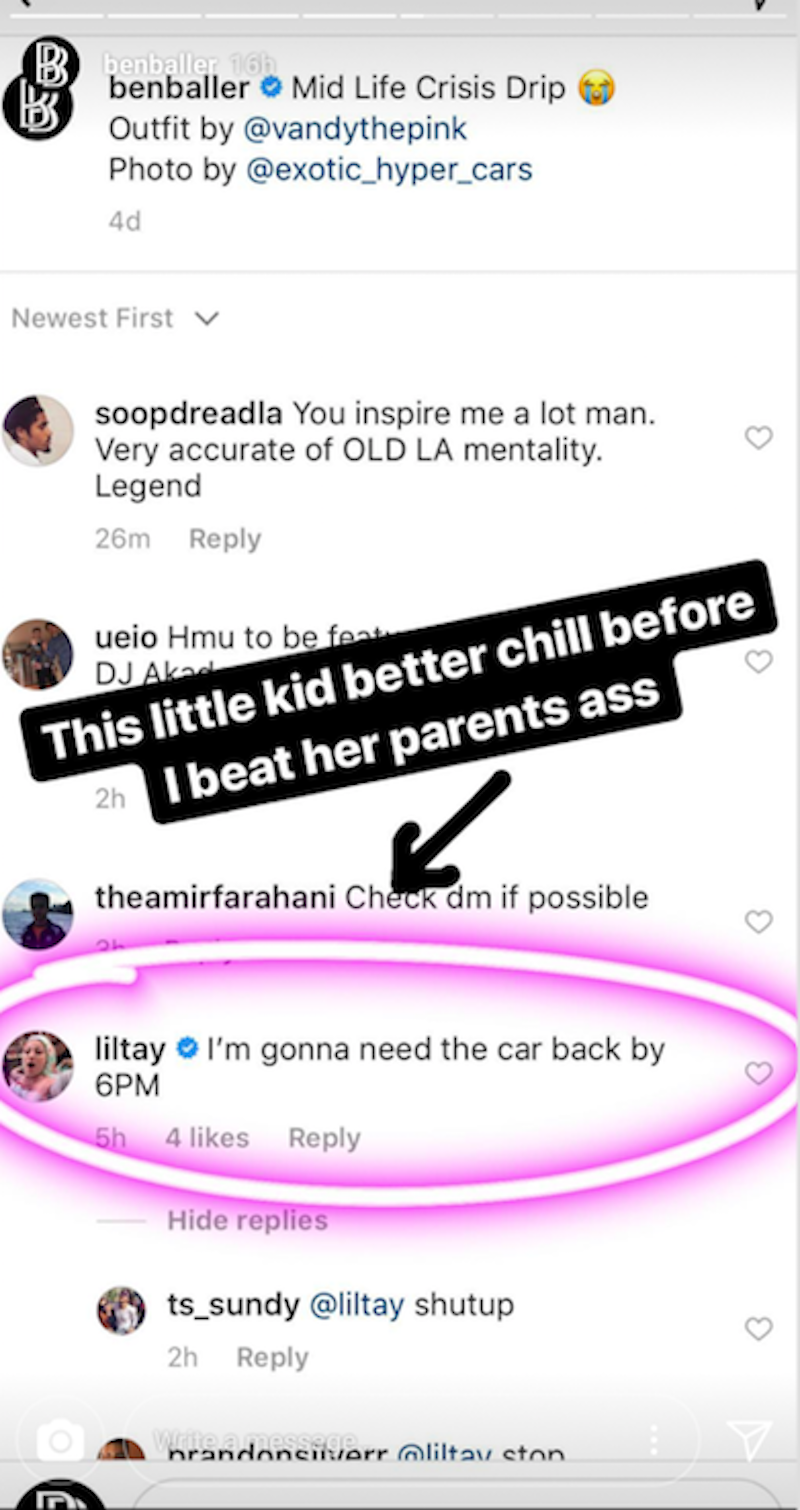 "This little kid better chill before I beat her parent's ass," Ben Baller wrote.
Some of his followers seemed to take his side as he further added fuel to the fire, saying, "don't make me find your dad and beat his ass for doing a horrible job at raising you."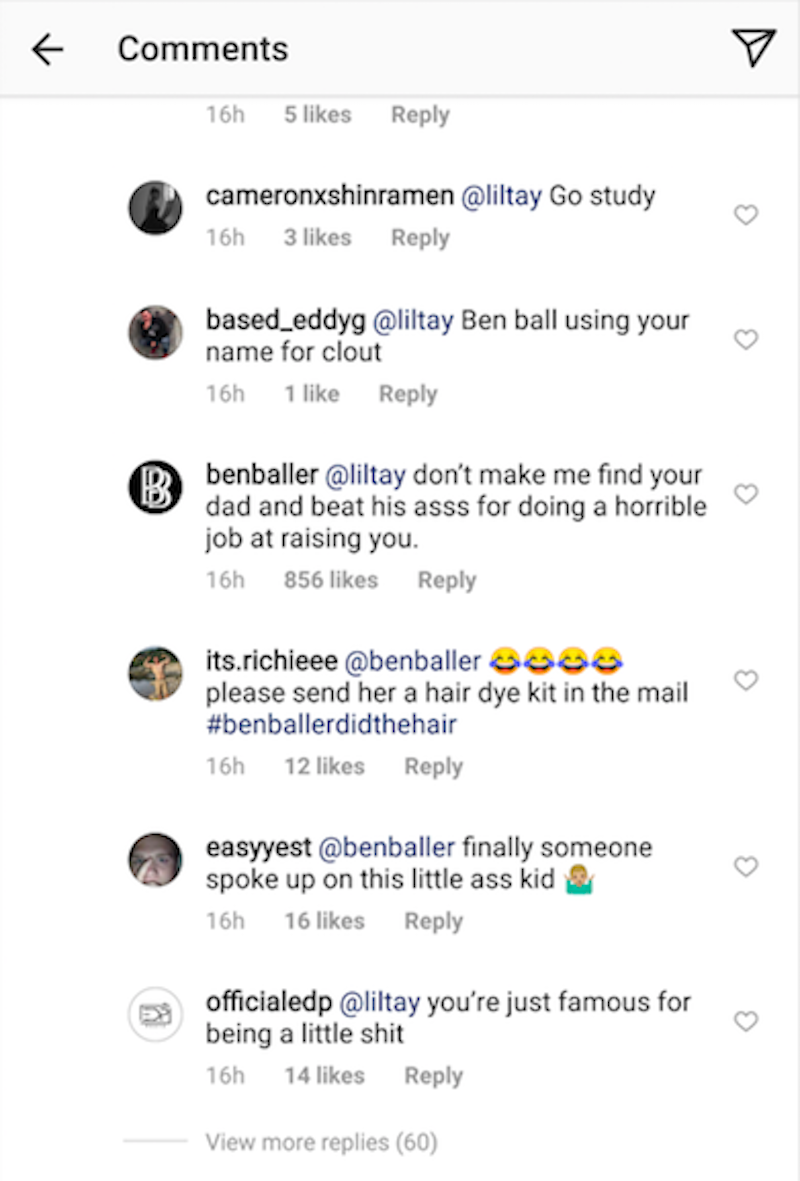 One user accused Ben Baller of using Lil Tay's "name for clout."
Lil Tay first came into the social media spotlight after she was spotted next to internet personality, Woah Vicky Nude , while getting into an altercation with rapper Bhad Bhabie at Coachella.
Featured Image via Instagram / (Left) benballer, (Right) liltay