A year ago, Jon M. Chu's "Crazy Rich Asians" hit the theaters with what was then a cast of many unfamiliar faces — until it achieved an unprecedented success at the box office, redefining Asian talent in Hollywood.
Among them, of course, is Henry Golding, a British Malaysian actor who found the film to be his first movie ever.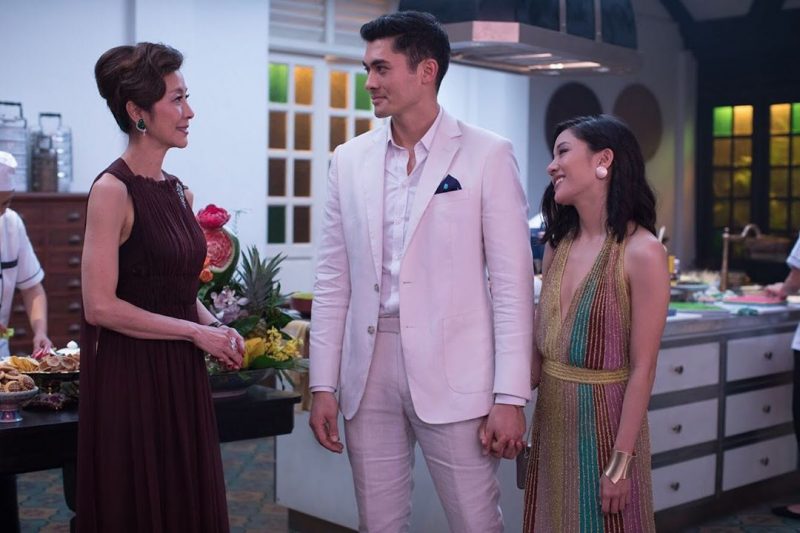 But the 32-year-old star did not only get to debut in the big screen. He also snagged his first lead role as Nicholas "Nick" Young, a charming, young bachelor who comes home to Singapore to attend a cousin's wedding and introduce his girlfriend to his family.
In some ways, Golding's life parallels that of his character's, as he traveled home to his family in Malaysia ahead of his marriage in 2016. However, it was far from the lavish vacation Young had enjoyed, for Golding set out on a journey into the wilderness of Borneo.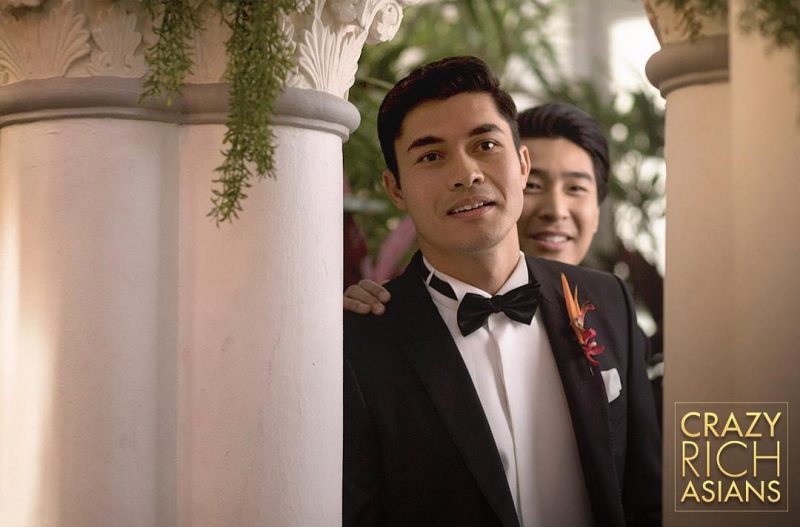 Golding, whose mother hails from the island's Iban tribe — once a feared ethnic group known for headhunting — embarked on his "bejalai," a voyage of personal discovery every Iban must undertake.
For the actor, the journey is a rite of passage to manhood, which essentially grants him the blessing to marry.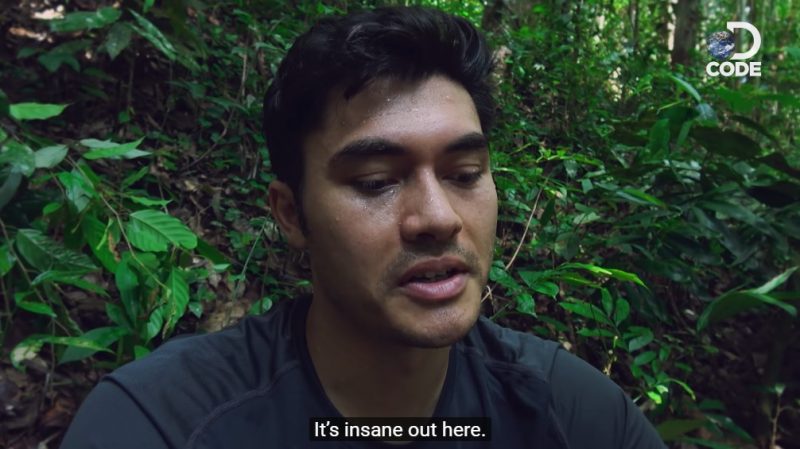 Golding chronicled his bejalai in "Surviving Borneo," a 2017 Discovery Channel Asia documentary which he partly filmed himself.
The series, which includes six episodes, begins with the actor's return to his hometown of Betong to the mountainous region of Bario, home of the Kelabit tribe, and then to the deepest jungles of Sarawak to meet the Penans, Borneo's last nomadic tribe.
In the show, Golding takes part in slaughtering a wild boar, sleeps in the middle of the jungle, receives a traditional name (and performs a dance after it) and lies down for a hand-tapped tattoo, among other experiences. He reportedly spent more than two months for his bejalai.
"I think heritage is in some respects a birthright. It's the culture that you're born into," Golding told Malaysia Tatler ahead of the show's premiere. "The whole power behind the bejalai is that it differs from person to person. So although I've been exposed to being a part of the Iban culture for since I can remember, I can say that now I feel closer and proud of my heritage than ever before."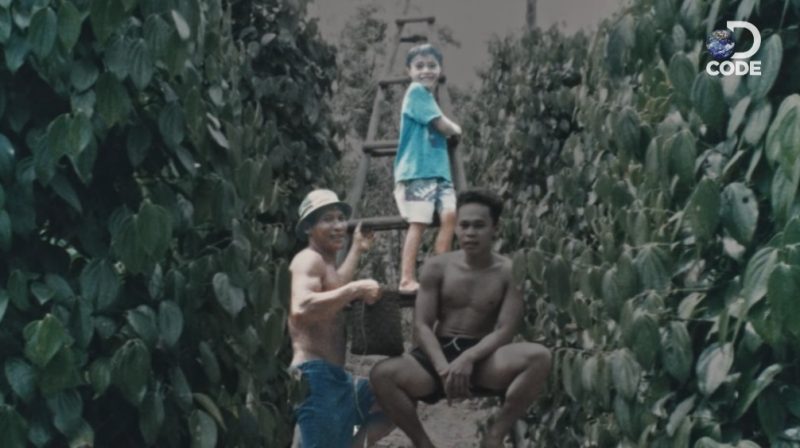 As a "city boy," Golding evidently struggles with tribe life. For starters, he admits to speaking "terrible" Iban, and he feels "incapable" doing some of the hard labor.
Fortunately, he was blessed with the company of his family, as well as tribe members, throughout his journey. The Kelabit community gave him the name "Gerawat," which means "persevering through life's challenges."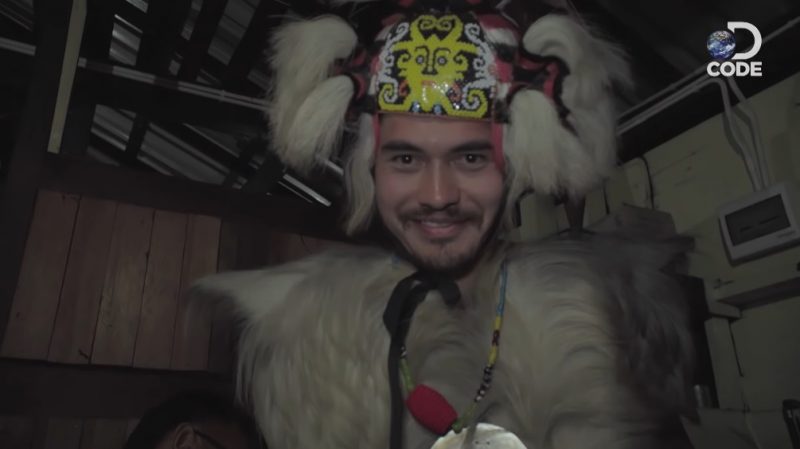 "For one I believe, living with the tribes has humbled me. I was always aware of how life in these communities goes like," Golding told Malaysia Tatler.
"But having experienced it first-hand, I would say, is a good reality check on things that matter and those that don't. So irrespective of where I am, be it in Singapore, Kuala Lumpur, Los Angeles or Toronto, I always find myself reliving those moments in my head and they have definitely etched their way into the kind of person I am now."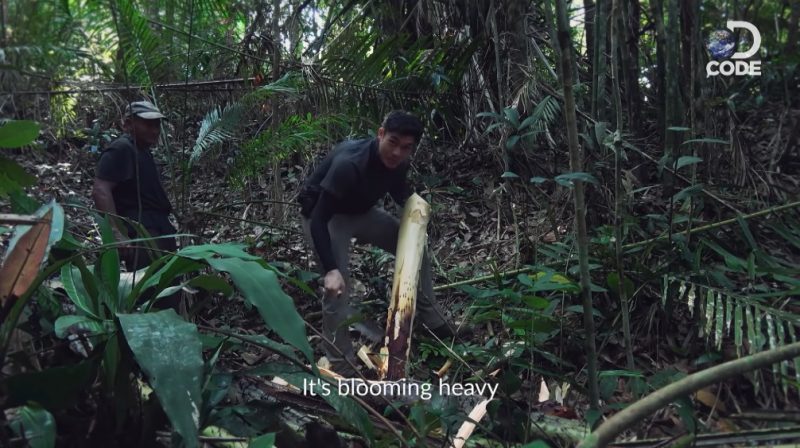 Golding's bejalai culminated with an Iban tattoo from Ernesto Kalum, one of the few Ibans who still performs native tribal body art. He chose the image of the "crippling fig tree," which symbolizes "conquering."
"When I took that swim for the first time in the river, I think that was the first time throughout this entire journey that I felt comfortable," he narrated while getting the tattoo. "That was me sort of releasing all that pent-up anticipation, pent-up nervousness, and I really kind of just let loose and let everything come to me."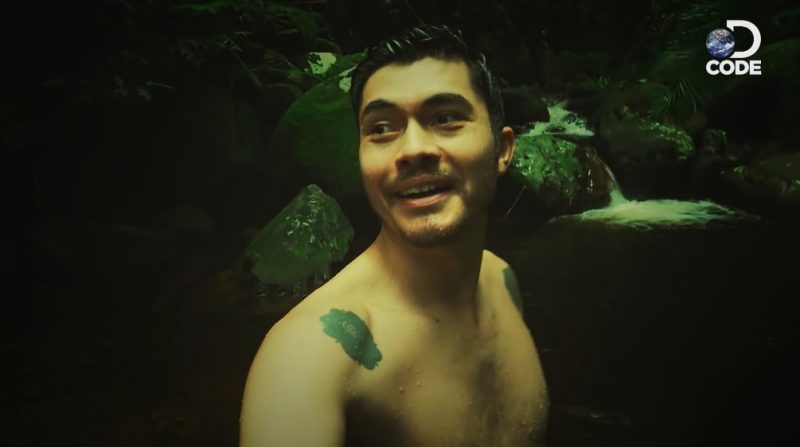 "My mother brought me up with the Iban values. I knew that if you wanted meat, you're going to have to kill for it," he added. "It's almost like traveling back in time. To receive that name was a real honor for me."
"The camera was one of my most hated possessions, but at the same time, it was the life jacket in kind of a notion of strange emotions that I had. The most challenging part was keeping sane."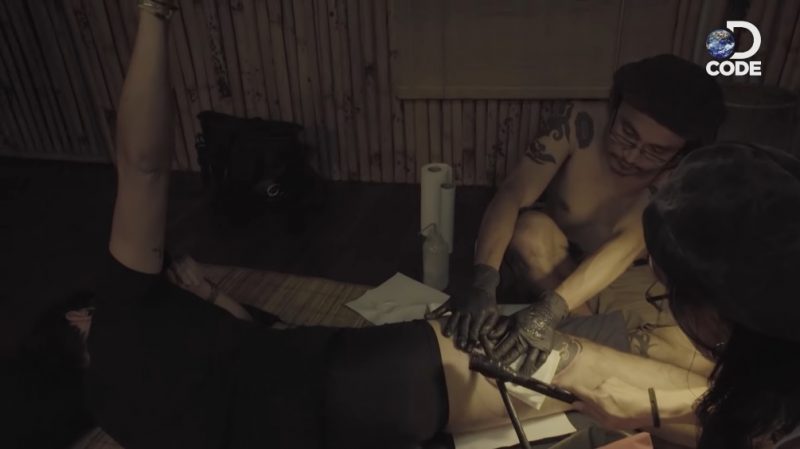 In the end, Golding survived Borneo and tied the knot with the love of his life, Taiwanese Italian TV presenter Liv Lo.
"For me to survive Borneo, it was owning up to the fact that I'm completely and utterly at your mercy. Help me. If you're afraid to say that, then you would never survive a day there."
Watch the highlights of "Surviving Borneo" here.
Featured Images via Instagram / henrygolding