BBC Food chef Hersha Patel is back on the egg fried rice spotlight once again, but this time she is the one reacting behind the monitor.
The video, posted on September 6, shows Patel reacting to Uncle Roger, a character created by Malaysian comedian Nigel Ng, who also reacted to British chef Jamie Oliver's version of egg fried rice.
The video opens with Auntie Hersha reacting to Oliver using a saucepan instead of a wok to cook the fried rice. After Uncle Roger explains that the wok is required in the process because of wok hay, or the "breath or an energy of a wok" as Patel explains it, Patel jokingly implies the round-bottom cooking pot could be used for her "full moon crystal healing energy tonight."
She also reacts to Oliver chopping the spring onions with an incredibly sharp knife.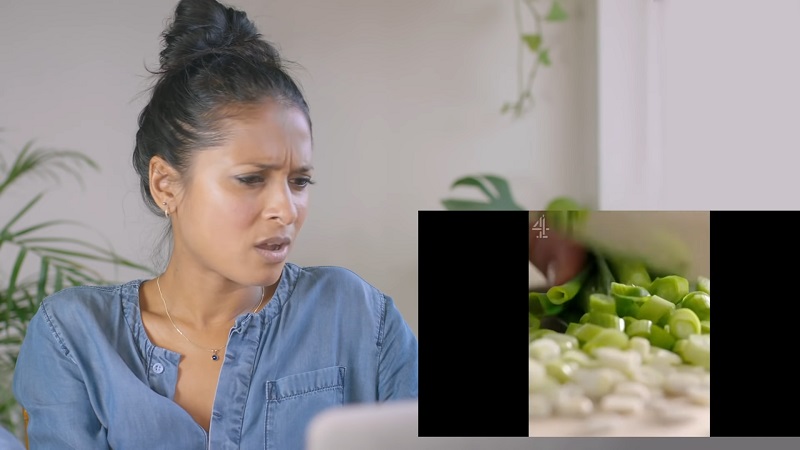 "Jamie, Jamie, Jamie, Jamie. If it's one thing that Roger hates, it's using the wrong type of ingredient," she said after Oliver uses olive oil in his egg fried rice. "Never. Ever. Ever. In any case. Ever. Use the wrong type of ingredient. I mean I don't know exactly what type it should be, but just don't use the wrong type, okay?"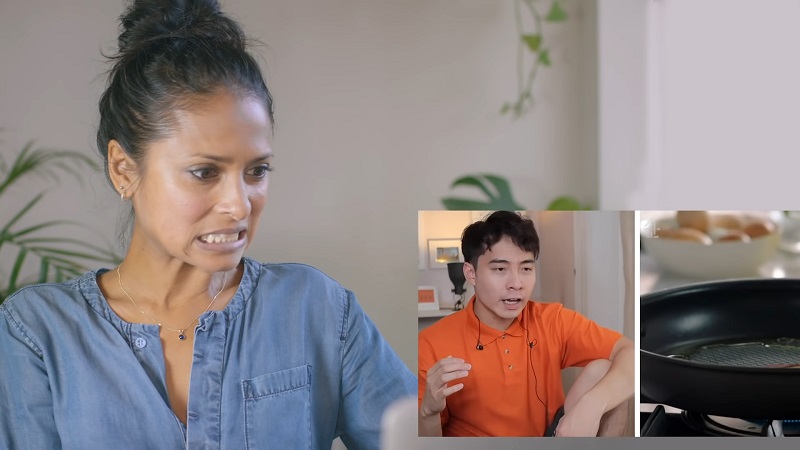 Patel found it clever that Oliver used pre-cooked packet rice instead of making his own.
"Wish I'd thought of that," she says.
Uncle Roger mentions never drain the rice and proceeds to poke fun at Patel again.
"Okay guys I know that this might be triggering for you, but just stay with me," she said in her defense. "Here in the U.K., I've gathered many packets that are telling us to drain the rice."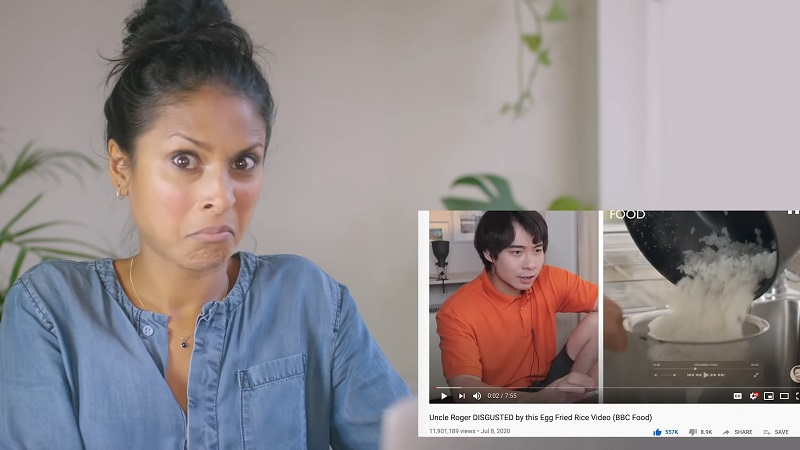 Patel's reaction video was uploaded to her YouTube channel on the same day as Ng's post of their trip together to Chinatown, where they went to different stores. The second part of their trip will go live on September 13.
Patel went viral after Uncle Roger reacted to her April 2019 video from BBC Food. In an interview with NextShark, Patel said she was able to face the online criticisms by using optimism and humor.
The duo recorded a video where Uncle Roger visited Patel at her apartment and she made her version of egg fried rice as he watched on with live commentary.