A recent story that tackles harassment experiences of Asian women marrying non-Asian men has triggered an unyielding exchange among Asian men on Twitter.
In an article for The Cut, Celeste Ng recalls how men harass her for being Chinese American, having a White husband and a multiracial son.
Ng says that most of the disturbing messages she receive come from Asian men, describing them as "little packets of poison" that she must carry forever.
"I once received 27 tweets — calling me everything from 'irrelevant' to 'liar' to 'coward' to 'neglectful gaslighting mother' — in 48 hours, from one person," she recalls.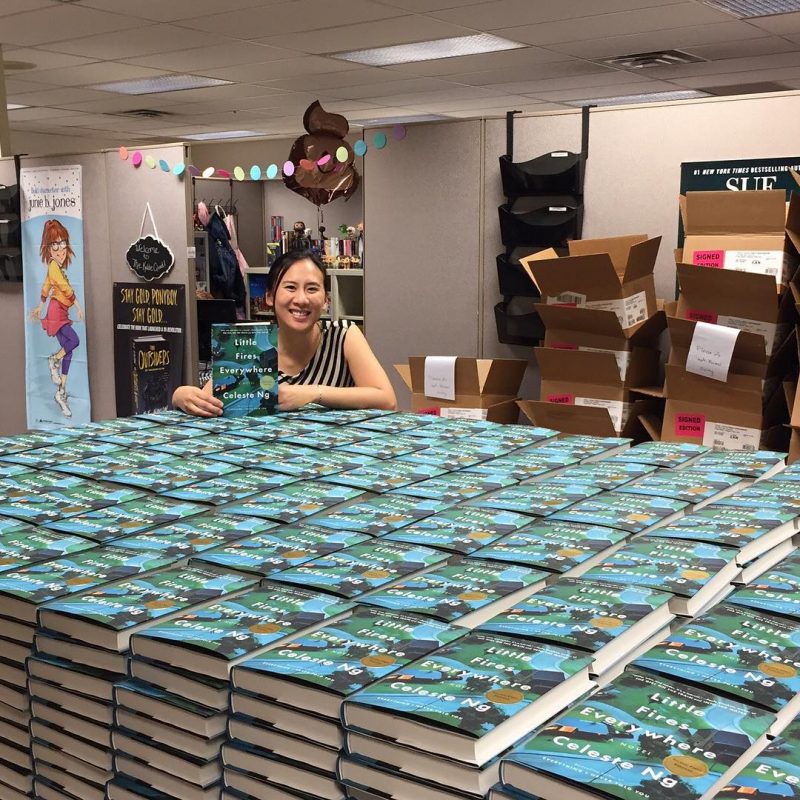 The 38-year-old author is not alone in her struggle. She cites similar experiences of other prominent Asian women, including actress Hana Wu, writers Jenn Fang and Christine Tan, among others.
"Targeted harassment from Asian-American men toward Asian-American women over choosing a non-Asian partner or having multiracial children, I discovered, is widespread, vicious, and devastating," Ng writes. "The volume and venom of these messages has real-world consequences for these women."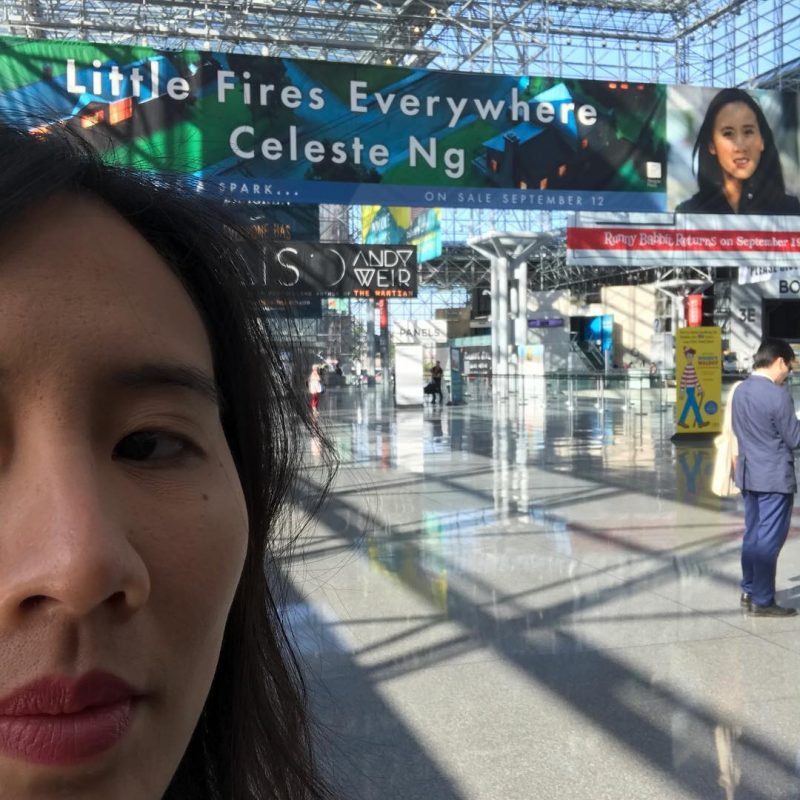 Ng points out that while these men are strangers to each other, they all share a common understanding.
"The men harassing Asian women about their interracial relationships may not all know each other, but they are linked by a common ideology: a belief that Asian women shouldn't date outside their race — and that as Asian men, they have the right to voice this opinion through toxic harassment."
This was a difficult piece to write, but I'm proud of it. Thank you @TheCut for running it, and most of all to the brave women who spoke to me about the harassment they've received. I hope it encourages the Asian community to address this issue. https://t.co/sCbdbpvjbZ

— Celeste Ng (@pronounced_ing) October 12, 2018
Ng's article made rounds on Twitter shortly after, with men — mostly Asian — voicing their positions over the issue.
Jeff Yang, a writer, journalist and businessman, expressed his support writing that it "happens in every community, but it is currently particularly ugly in ours."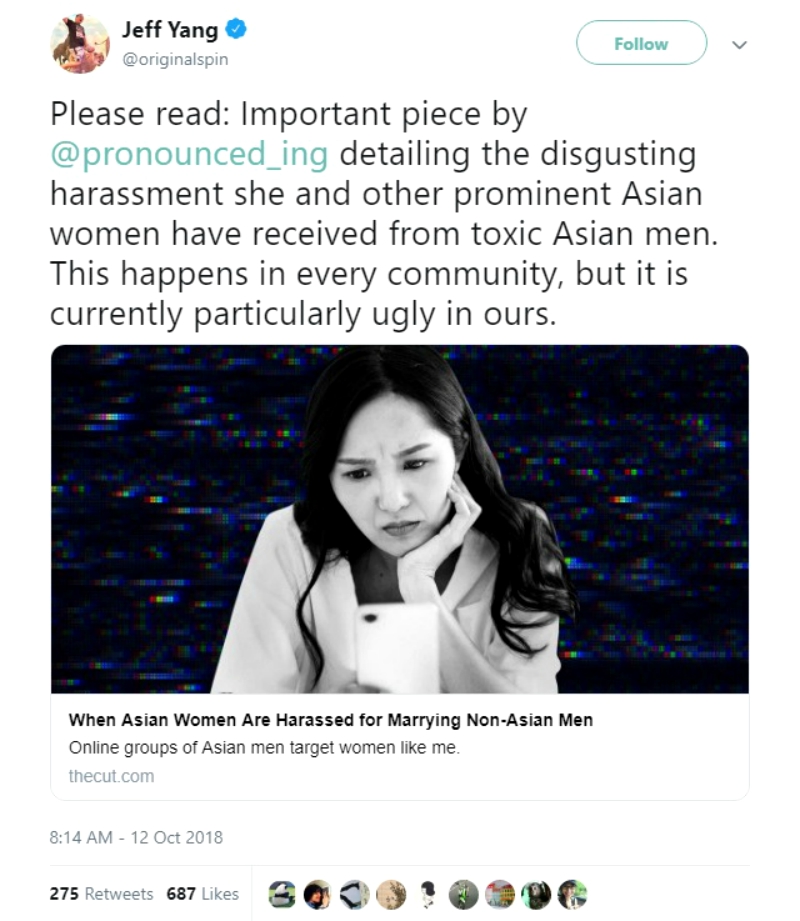 One user going by the handle @Rex_Oper replied that Ng could have been "more sympathetic" if she "addressed why Asian women marry out White, Jewish, educated, wealthy men in high numbers."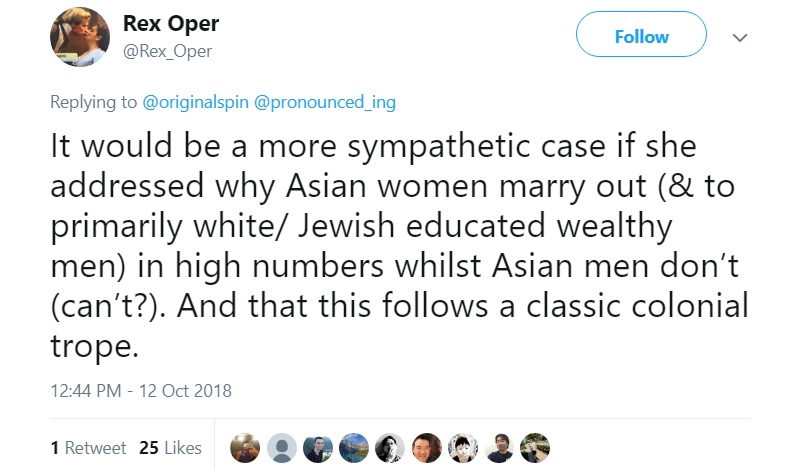 Yang snapped back at the tweet, saying that such perspective must be based on "bad and dangerous" assumptions.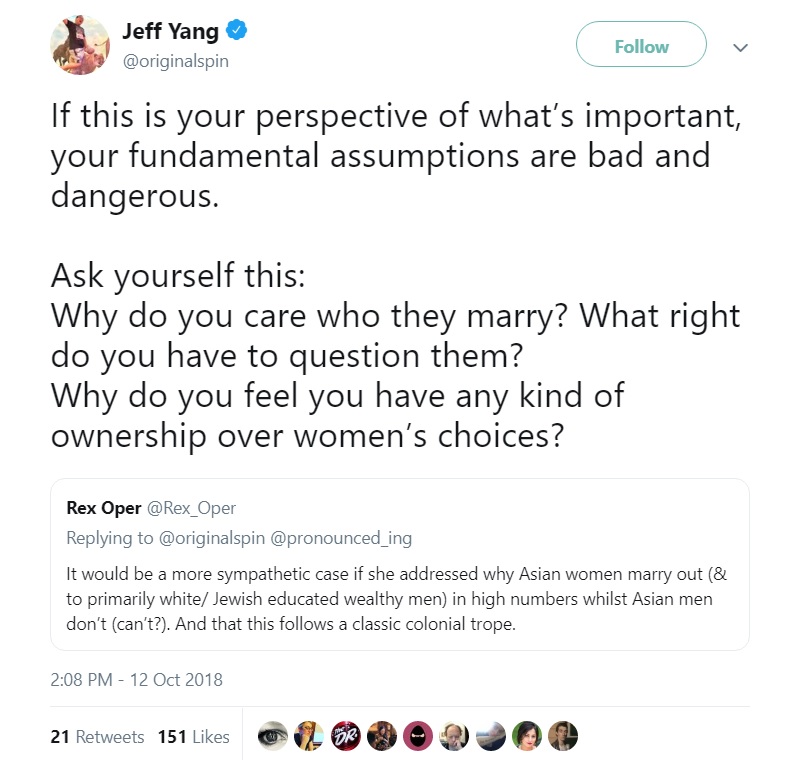 Soon after, dating coach JT Tran, also known as The Asian Playboy, chimed in to question whether the women's choices support a White supremacist agenda, and in doing so "throw the rest of us under the bus."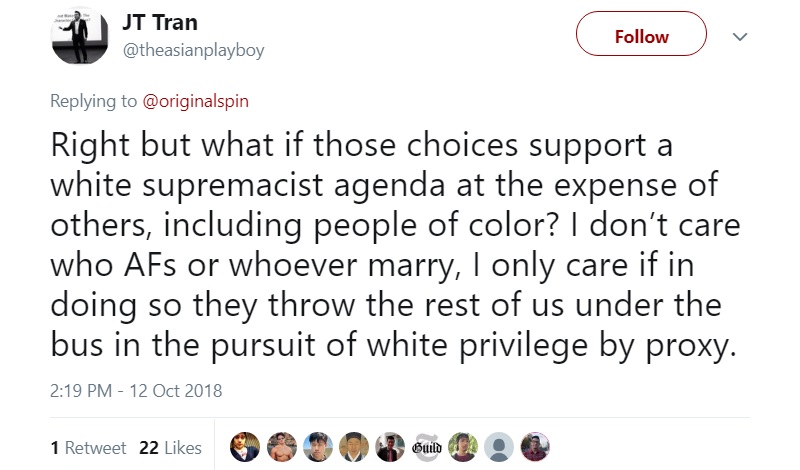 Yang retaliated by pointing out that feeling thrown "under the bus" assumes entitlement to Asian women.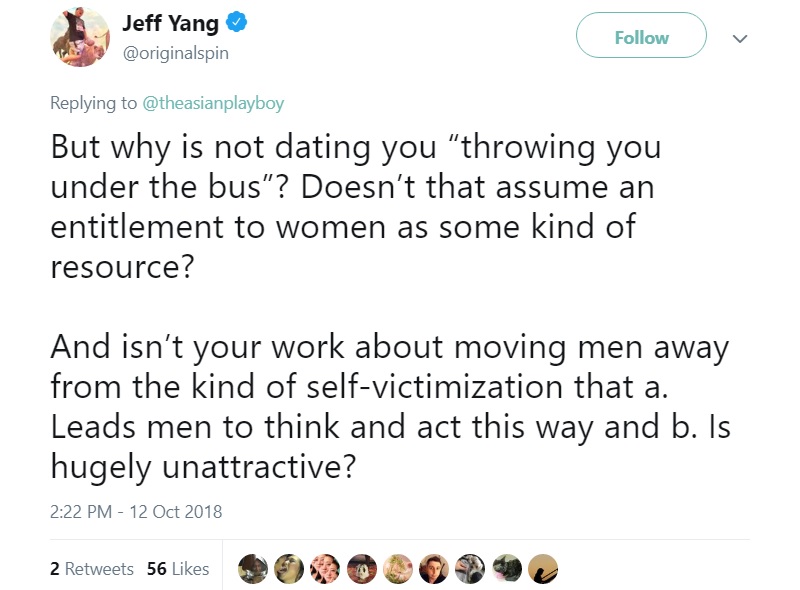 The debate continued with both sides furthering their stances, while others pitched in to support either side or express their own thoughts.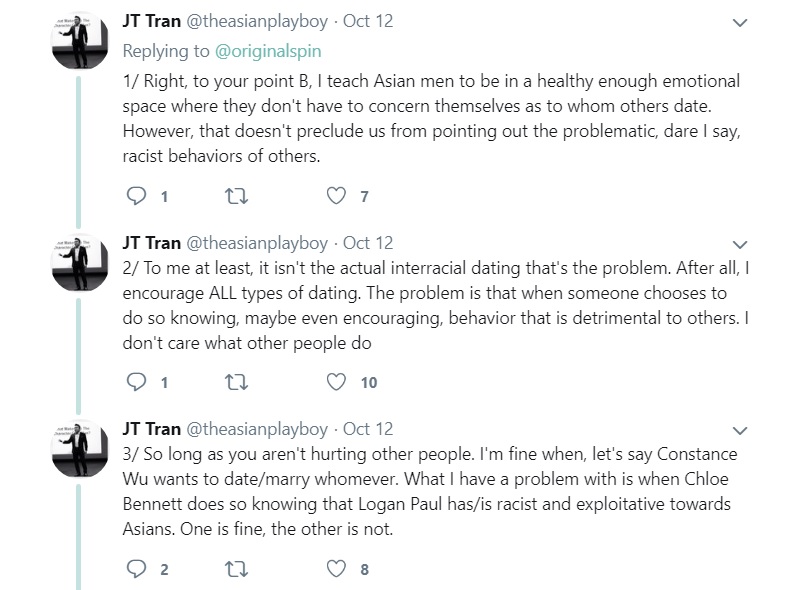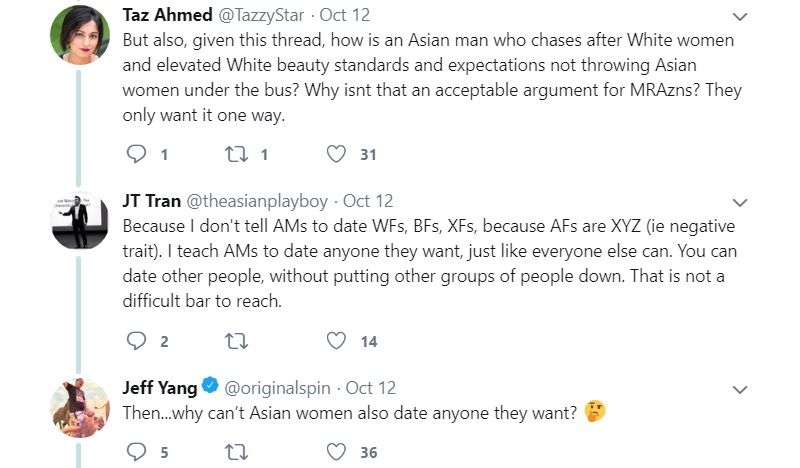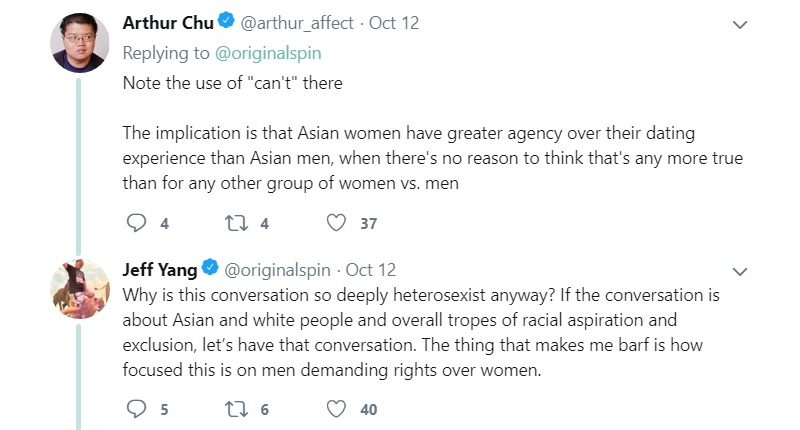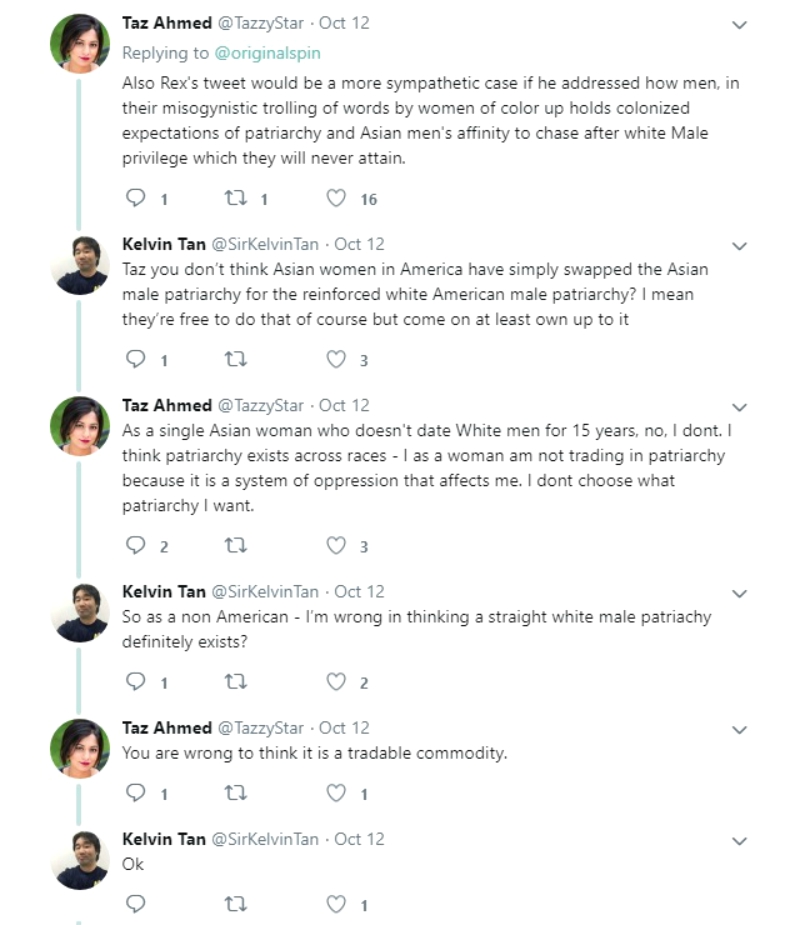 In a follow-up tweet, Ng encouraged users to explore Reddit links that allegedly perpetuate such toxicity. In her article, she claimed that such outlets use "language like 'cultural genocide' and 'eugenics.'"
I encourage you to click on just a couple of those Reddit links, to see what kind of toxicity happens on those sites. And please be aware that the website Kulture is run by the board AZNidentity. pic.twitter.com/egBajCJbOR

— Celeste Ng (@pronounced_ing) October 12, 2018
In response, subreddits targeted by Ng slammed her claims and described her as "a repeat racist against Asian Americans," detailing alleged previous offenses to the Asian community.
The outlet added that Ng's article, which refers to some of the alleged harassers as "MRAsians" — a portmanteau of "Men Rights Activists" and Asians — is a "completely inappropriate racist pejorative meant to convey, especially to non-Asians, the notion that Asian men are uniquely misogynistic."