An Asian couple received a "rampage of racial slurs" from a woman while waiting for scans of their unborn child in Australia last week.
The incident, which was caught on video, occurred at a Western Radiology clinic in South Perth, Western Australia at around 2 p.m. on March 23.
Jay Shin said he and his pregnant wife were minding their own business when the woman suddenly said, "Translator my arse."
The woman, who sat next to a male companion, confirmed she was talking to them. "She then went on a whole rampage of racial slurs. She said, 'Go back to your own country nips,'" Shin told news.com.au.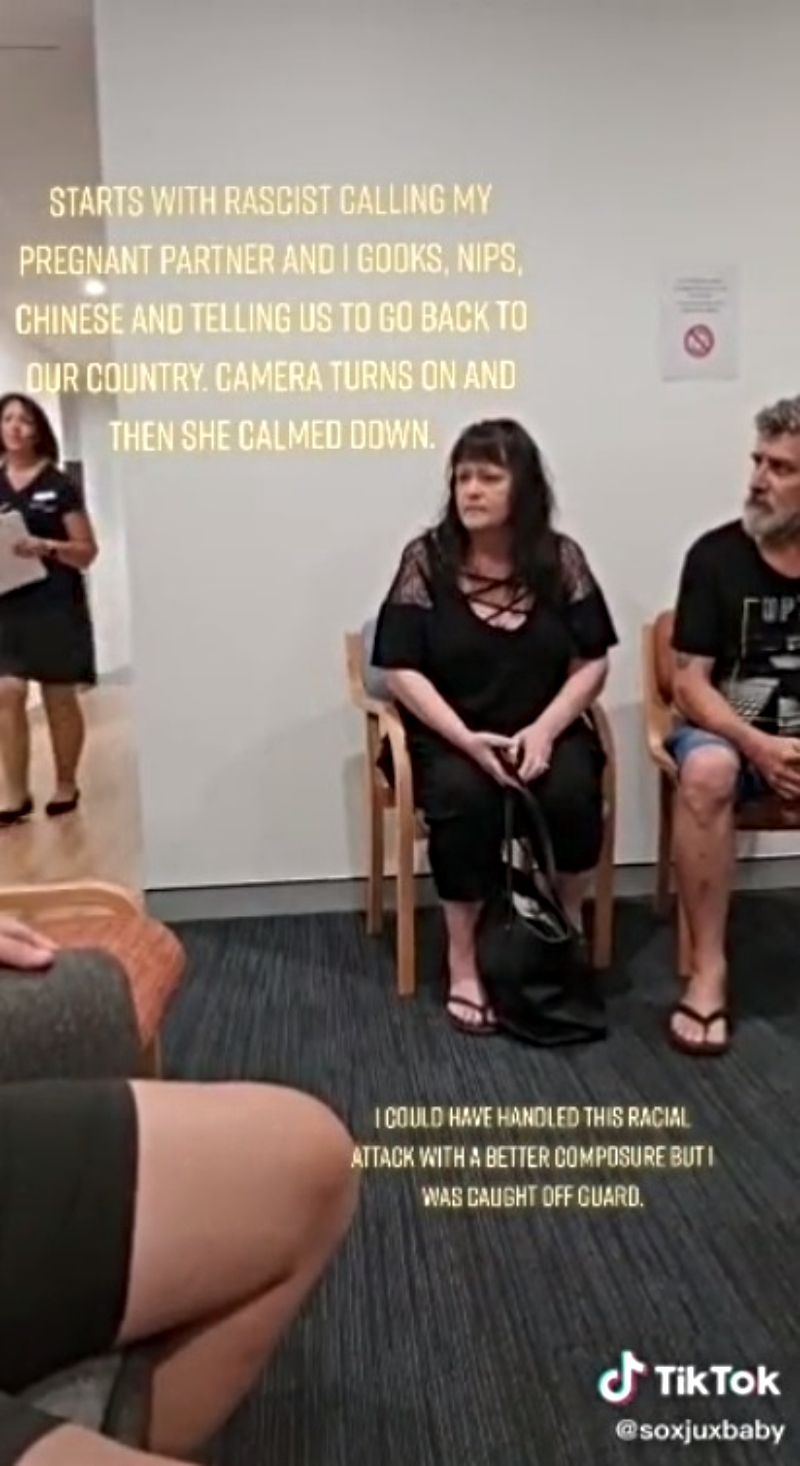 The now-viral video posted on TikTok shows the woman had calmed down. Prior to being filmed, she also called them "gooks," Shin said.
"Don't tell me to get out of my own country," he tells the woman. "You just told me to get out of my own country, go back to where I come from. I was born here mate."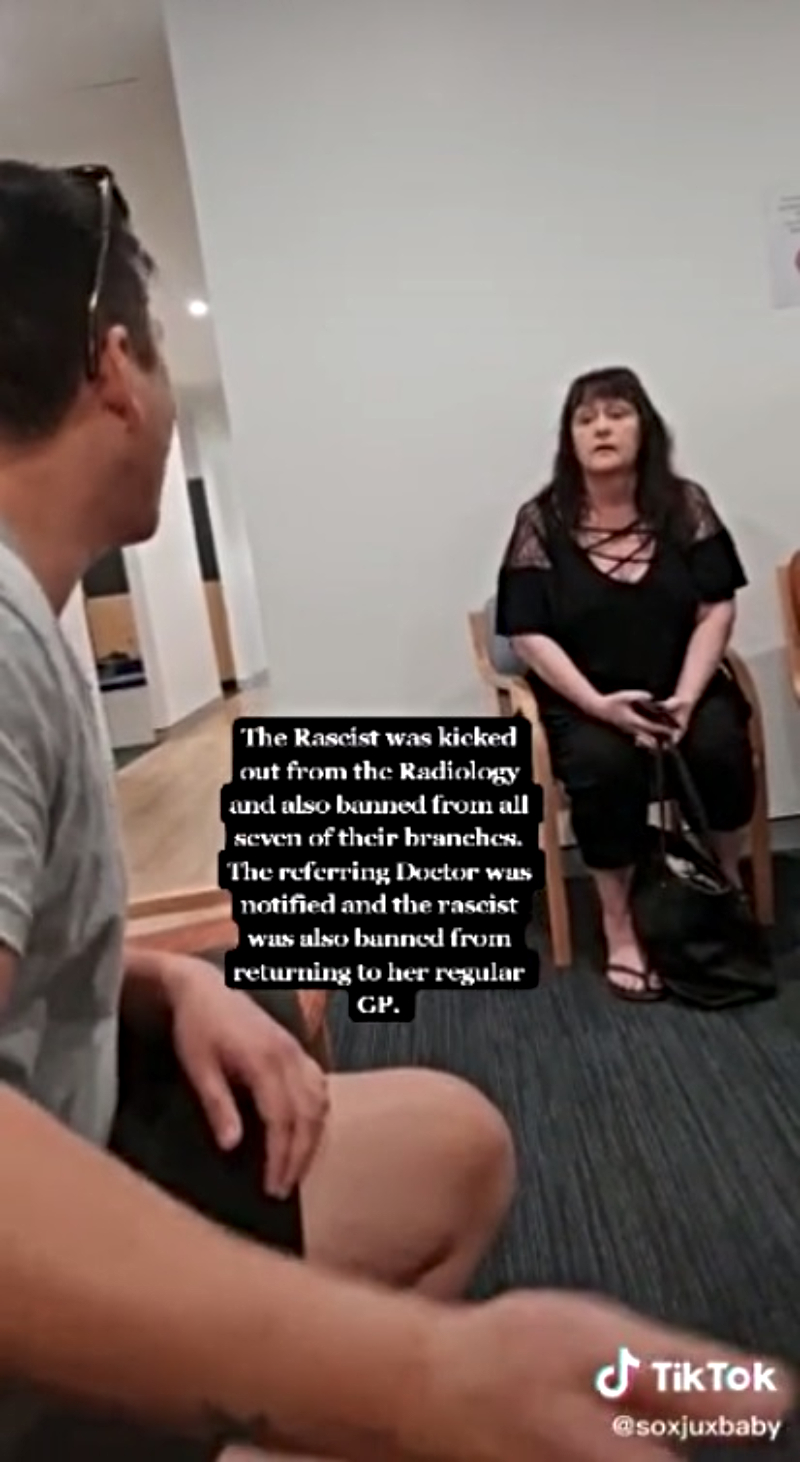 Shortly after, a staff member asks the woman to leave. While making an exit, she tells the couple to "piss off back to China."
In the video, Shin points out that he is a third-generation Korean Australian who was "born and bred Aussie."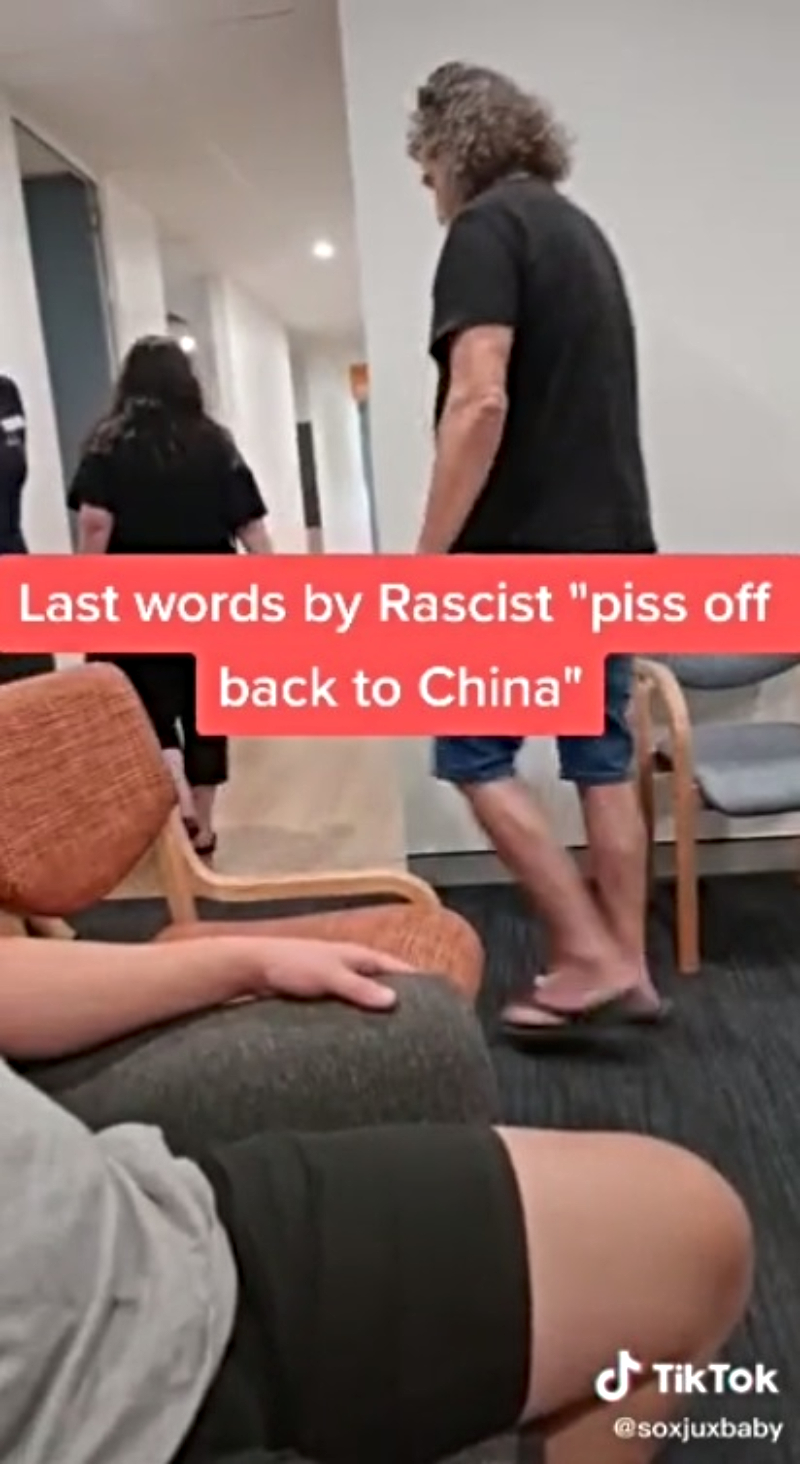 "You're worthless. I hope you see this you racist. Good luck to you living in a country that won't accept your nonsense," Shin wrote. "I think you should leave."
Shin said the incident was the last thing he expected at a medical clinic. He believes the woman was triggered because her partner was not allowed to be with her while she underwent a radiation procedure.
Staff at the clinic in Canning Vale said the couple was allowed to go together because they needed a translator. In the video, the unidentified woman was told to "wait out the front."
"The staff were distressed because their primary aim was to have the safety of the other patients and the staff," Ashish Chawla, the clinic's co-owner, told 7NEWS. "So they didn't want any conflict in the business."
The woman has since been banned from all seven Western Radiology branches.
"I'm willing to forgive you, if you're willing to learn," Shin said.
Feature Image Screenshots via @soxjuxbaby