"Blade Runner 2049" is finally out and fans are scrambling to theaters, eagerly wanting to watch the film. With the first installment released in 1982, sci-fi fans were exceptionally excited for the new version.
Similar to the original, "Blade Runner 2049" is set in Los Angeles and has a lot of Asian influence in it.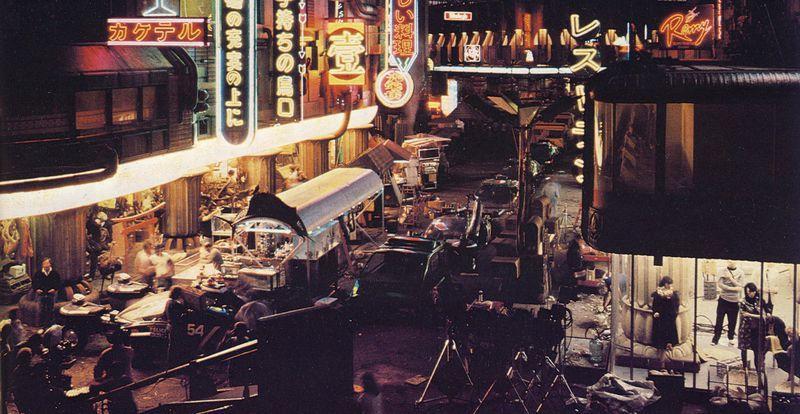 Like, a lot of Asian influence…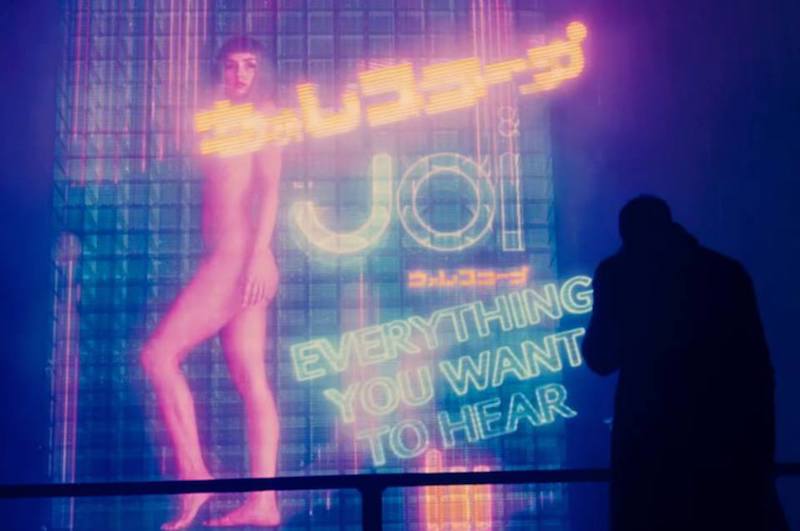 Which leaves fans, particularly people of color, wondering….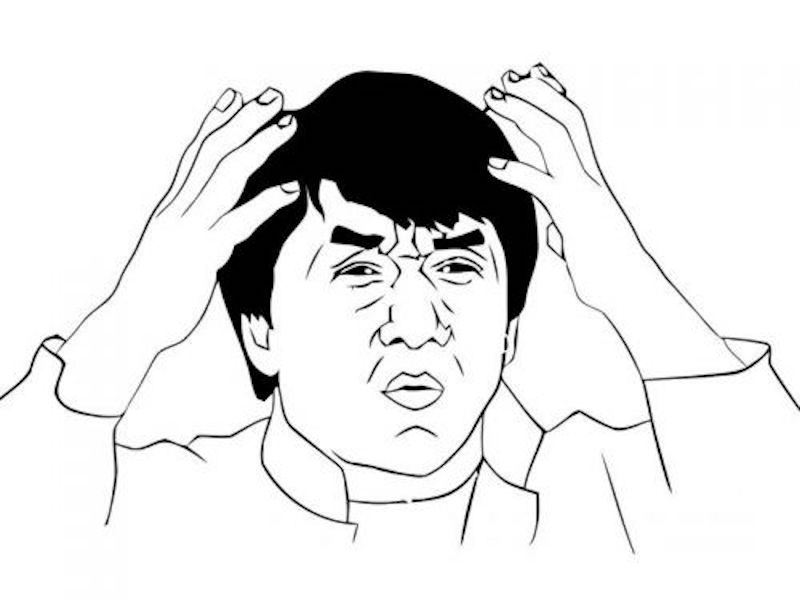 WHERE THE #$%* ARE ALL THE ASIAN PEOPLE!?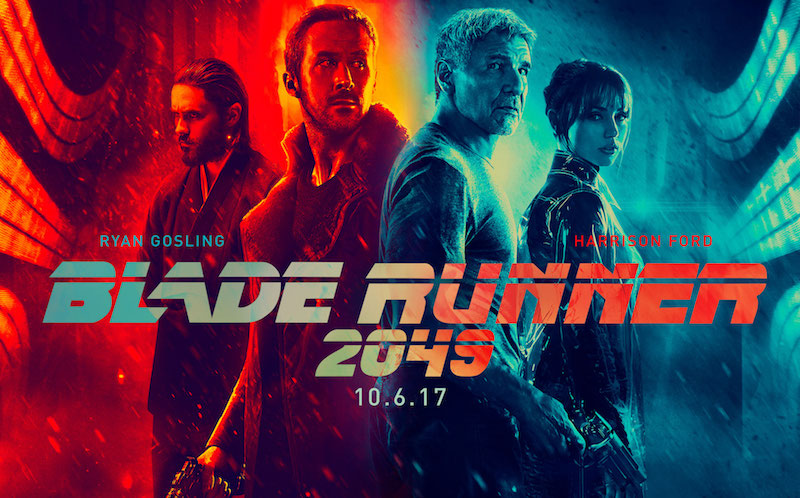 Aside from Dave Bautista, who is part-Filipino and an Asian guy who does a White woman's nails (seriously?), there are LITERALLY ZERO Asian characters.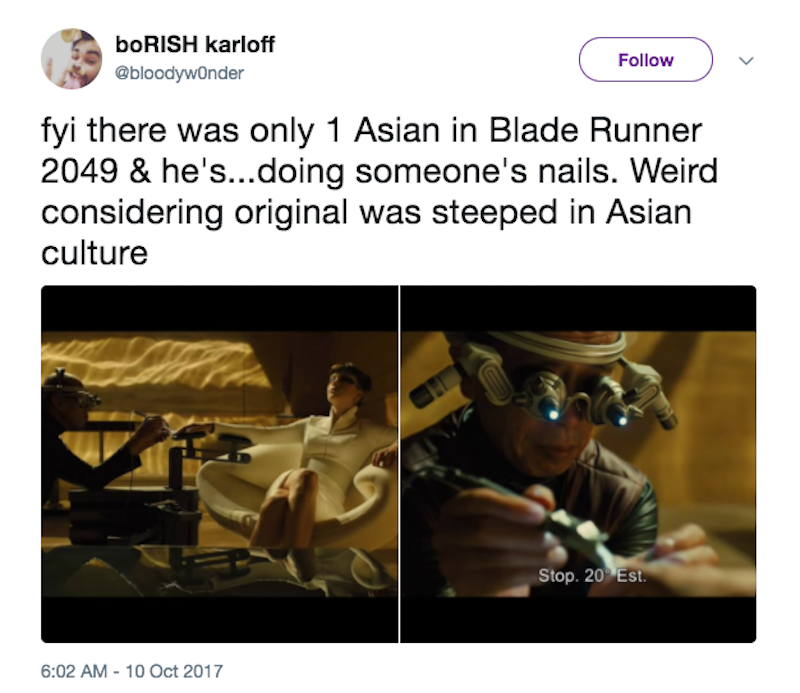 And the Asian community is sounding off on Twitter, expressing their distaste, and rightfully so.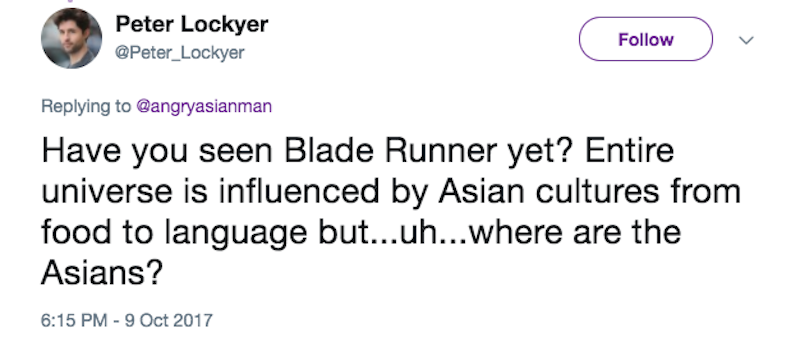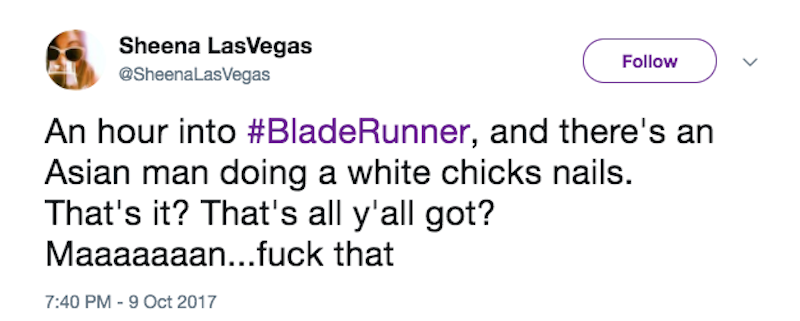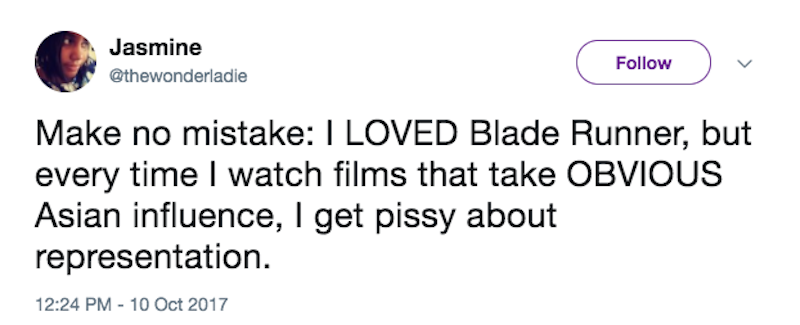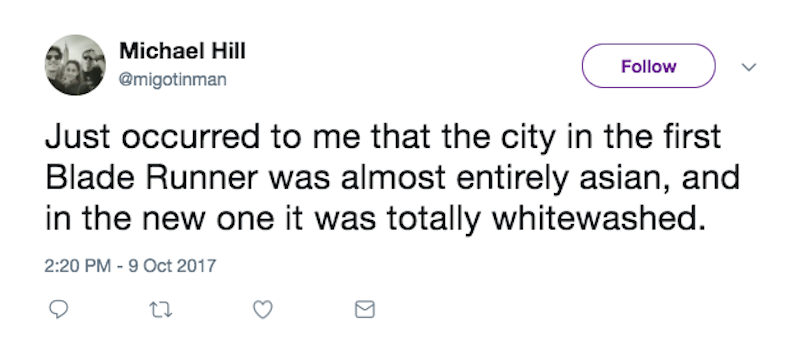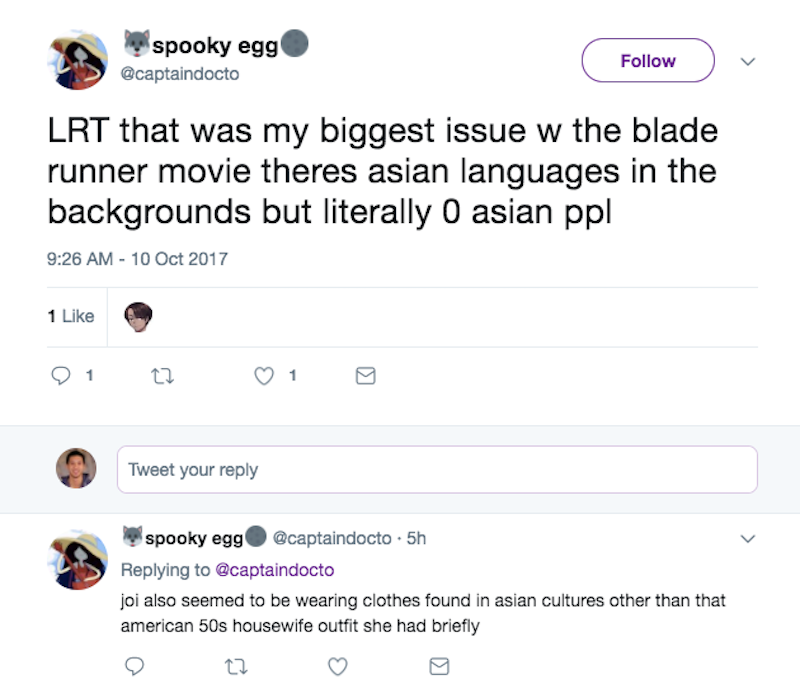 Looks like we still have a long way to go before Hollywood gets their act together.