Asian-American and Black protesters marched on Congress on Wednesday, urging a clean Dream Act that would facilitate a more seamless path to citizenship for young undocumented immigrants.
The AAPI Immigrant Rights Organizing Table and UndocuBlack Network led the rally of about 150 activists in front of Capitol Hill. Reps. Karen Bass (D-Calif.), Judy Chu (D-Calif.), Steny Hoyer (D-Md.) and Jan Schakowsky (D-Ill.) were present.
The protest called for reforms in immigration that would allow Dreamers — beneficiaries of the Deferred Action for Childhood Arrivals (DACA) program — to obtain citizenship with no catch, as well as a permanent solution for those with temporary protected status (TPS). The latter is given to countries that temporarily prevent their nationals from returning safely or when they are unable to handle such returns adequately.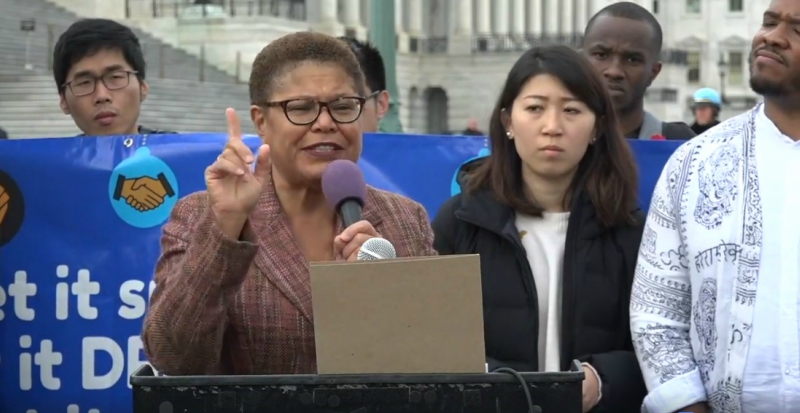 Rep. Bass said at the rally:
"I stand in solidarity with Dreamers. I stand in solidarity with folks with TPS. We are making it known that this is a rainbow movement.
"We will not let anyone divide us, whether it's crazy 45 [President Donald Trump] or our Republican colleagues."
Around 800,000 Dreamers could be deported when DACA, an Obama-era program, ends in March 2018. More than 16,000 undocumented Asians received protection under the program and over 120,000 more are eligible, the Asian Law Caucus noted.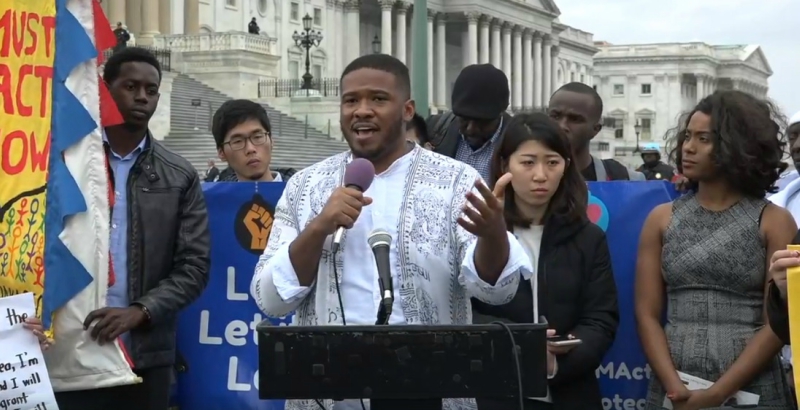 Meanwhile, the U.S. currently provides TPS to about 437,000 nationals from El Salvador, Haiti, Honduras, Nepal, Nicaragua, Somalia, Sudan, South Sudan, Syria and Yemen, countries with large Black populations.
However, Trump decided to end TPS programs in Nicaragua and Haiti in November, providing holders several months to pack their bags or face deportation. Honduras, on the other hand, is currently in limbo as its fate is decided in five months. As per Vox, 63% of Hondurans have lived in the U.S. for at least 20 years.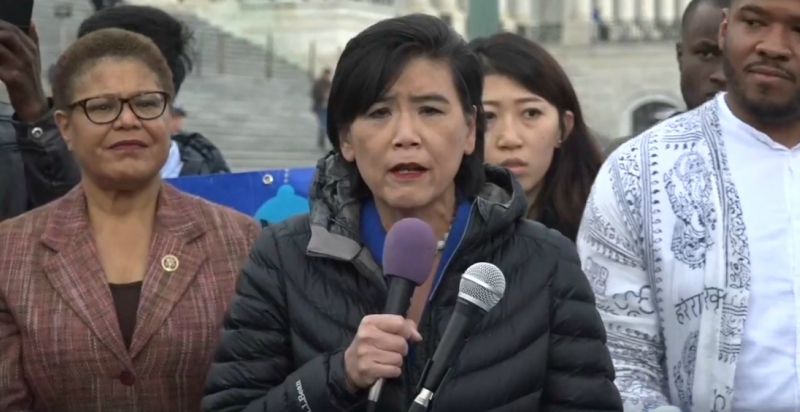 Speaking to HuffPost, Rep. Chu expressed what she thought of their situation and how coming together helps:
"The cruelty of the situation is very anxiety-provoking for me. To think that young people would be subjected to this kind of treatment is horrific."
"Through coalitions, we are stronger. By joining together, we increase our power tremendously."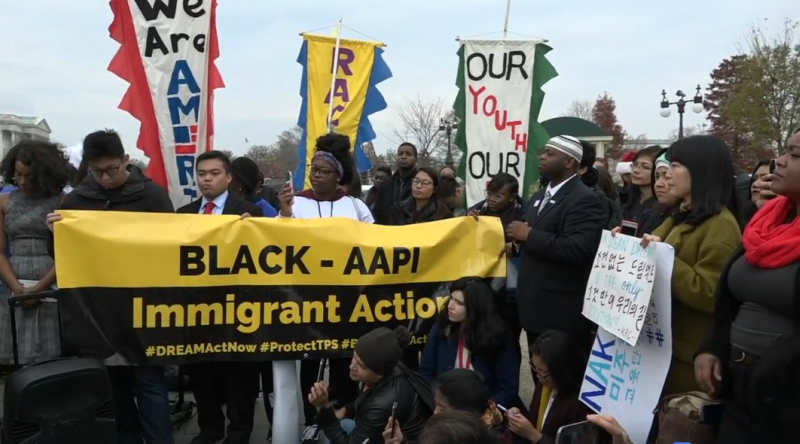 To date, the activists have gathered nearly 300,000 signatures on petitions supporting Dreamers and TPS holders.
Check out the full demonstration below:
Photos: Screenshots via CREDO Mobile/Facebook