Yesterday, Ariana Grande made headlines with her tragic tattoo blunder which consequently became a viral joke on twitter. The singer's new palm tattoo was meant to read "7 Rings" to commemorate the success of her single; however, the Kanji symbols "七輪" actually means "sichirin" or a small Japanese BBQ grill.
Twitter users were quick to point out that while the symbols "七" and "輪" mean "seven" and "ring" respectively when standing alone, this unfortunately was not the case when the symbols were put together.
Many were confused with the initial error as the phrase, "七つの指輪" was spelled correctly in her music video for "7 Rings".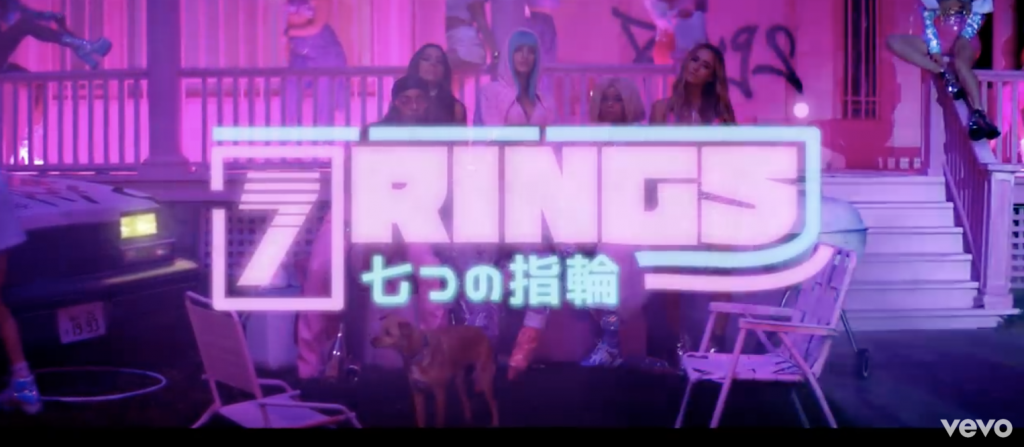 In a series of now-deleted tweets, Ariana explained the story behind this crucial spelling error, stating:
"Indeed, I left out 'つの指' which should have gone in between. It hurt like f**k n still looks tight. I wouldn't have lasted one more symbol lmao. but this spot also peels a ton and won't last so if I miss it enough I'll suffer thru the whole thing next time."
"…it's my favorite one now tho so pls leave me and my tambourine grill alone. thank u," she jokingly added.
Ariana's response: pic.twitter.com/u5iulVkfKl

— Alice (@alice2096) January 30, 2019
These nonchalant comments drew even more criticism from the internet with many questioning whether this was a deliberate mistake on Ariana's part or just pure ignorance. Prior to this incident, the singer was already facing backlash regarding her "7 Rings" video and its use of Japanese culture which many believed to a disrespectful act of cultural appropriation.
ariana grande really got bbq grill in Japanese tattooed on her hand because the proper translation for 7 rings is apparently to painful like???? just choose a different spot and get the right translation its not that hard???

— 🍋🍓✨🍒🍋 (@lemonadevinegar) January 30, 2019
So @ArianaGrande just removed essential characters and wrote "BBQ grill" instead of "7 Rings" on her hand then just called it a day because…she respects Japanese culture? 😐 pic.twitter.com/KXZGqnQE6i

— In The Webz (@BBF8droid) January 30, 2019
ariana's tattoo… 2012 tumblr girl getting a kanji tattoo for aesthetics without actually caring about japanese culture/people teas

— v (@NAMGlRL) January 30, 2019
Cultural appropriation of EA languages is a problem + this Ariana situation just highlights it East Asians get their names mocked but here you have white ppl who get tattoos that are completely grammatically incorrect + have people defending her + blaming others for speaking out

— jo XIVX (@orbithopes) January 30, 2019
Less than 24 hours later, Ariana's "BBQ Grill" tattoo went under the needle again for a quick fix but it didn't go as smoothly as planned. She shared a new photo of the "fixed" tattoo on her Instagram story with the caption:
"slightly better. thanks to my tutor for helping me fix and to @kanenavasard for being a legend. and to my doctor for the lidocaine shots (no joke). rip tiny charcoal grill. miss u man. I actually really liked u."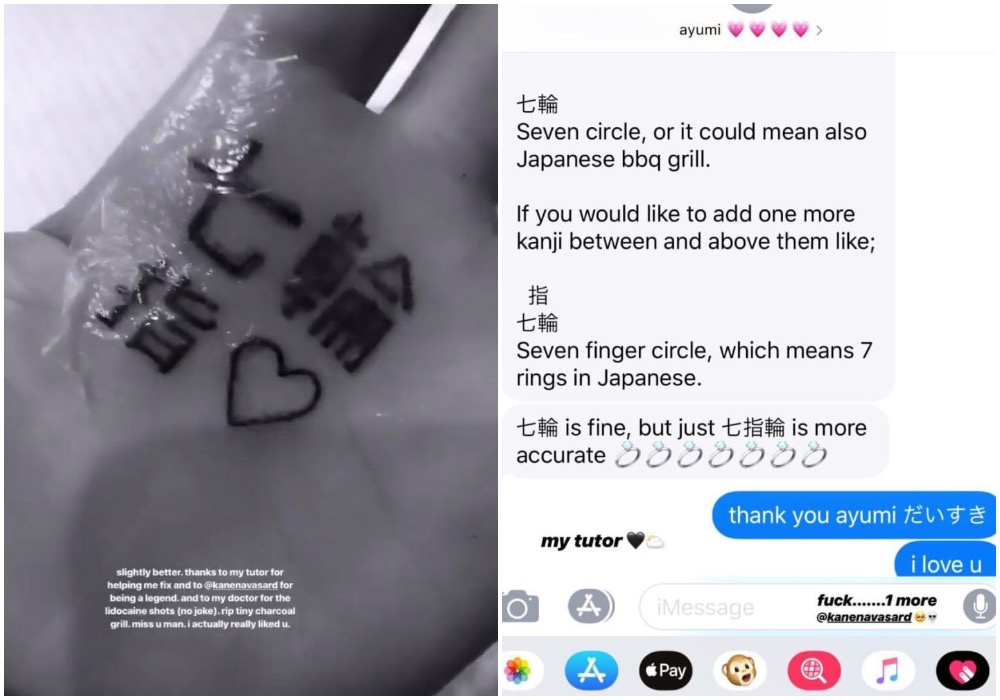 The singer also shared a screenshot of her conversation with her Japanese tutor who was faced with the very difficult task of changing "BBQ Grill" to "7 Rings". However, adding one more Kanji character wasn't quite enough to undo the mistake completely.
Due to the awkward position of the new kanji, Ariana's ink now reads, "Shichirin Yubi" or, "Japanese BBQ finger ♡".
According to SoraNews24, "Although she has all the necessary kanji components on her palm, they're all laid out in a mixed up, confusing, nonsensical jumble. Plus, she's still missing the  "つの" hiragana in the middle of it all, which connects the 7 to the rings as a counter for them. Without those in between it all, it still reads 'charcoal grill.'"
While the tattoo is likely to fade away after some time due to its location, it appears Ariana will be stuck with her beloved "tiny charcoal grill" for a bit longer.