Google searches for the term "Asian for president" have been on the rise since Democrat Andrew Yang has been on the offensive for the 2020 elections.
Yang, 44, filed to run for the highest office in the land with the Federal Election Commission on Nov. 6, 2017. With this bid, he left his post as chief executive officer of Venture for America, an entrepreneurial non-profit he had founded in 2011.
View this post on Instagram
The New York native has anchored his campaign on three core policies: (1) universal basic income, (2) Medicare-for-all and (3) human-centered capitalism. Last week, he qualified in the first Democratic presidential debates after reaching the required 65,000 individual donors.
Yang's proposed universal basic income, also known as "The Freedom Dividend," will give every American at least 18 years of age $1,000 a month. His Medicare-for-all aims to utilize a single-payer system that will pay physicians a flat salary and render all hospital costs visible. Finally, his human-centered capitalism will introduce new economic measurements that prioritize human welfare over purely financial gain.
As the first Asian-American man to ever run for president, Yang clearly sparked people's interest.
For one, the term "Asian for president" has seen an increase in Google searches over the last three years. Notably, a consistent rise was recorded in the last five months, just after Yang had announced his bid.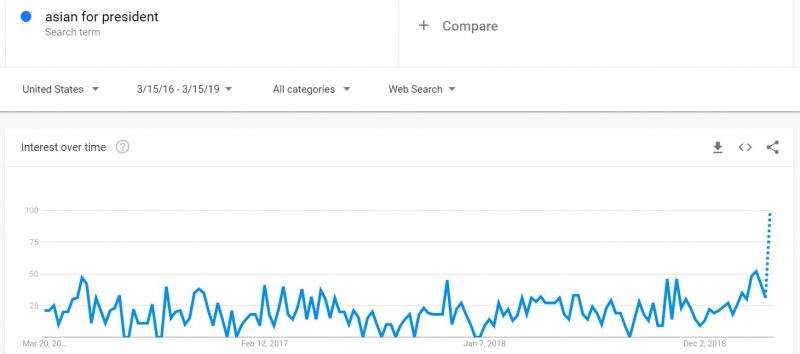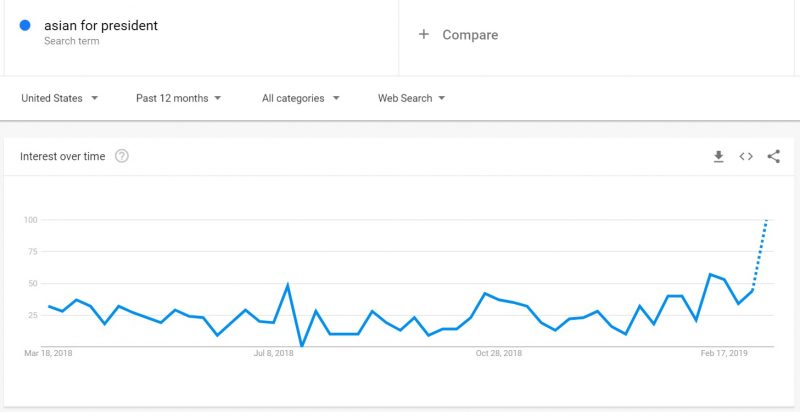 Similar search terms including "Asian American president" have also been on the rise compared to trends from the last three years.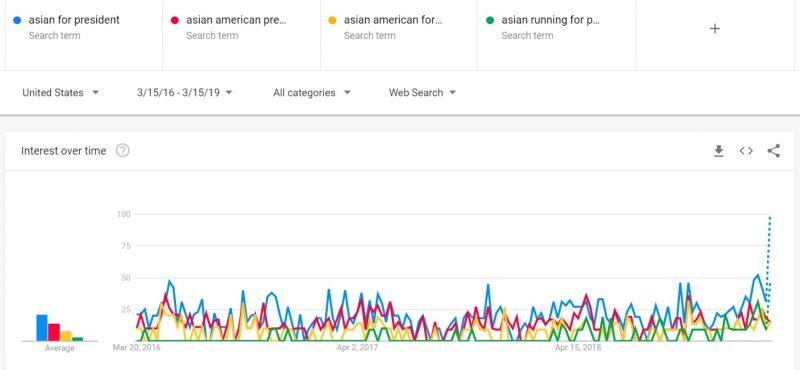 A look at the last 12 months alone shows a clear increase in related searches: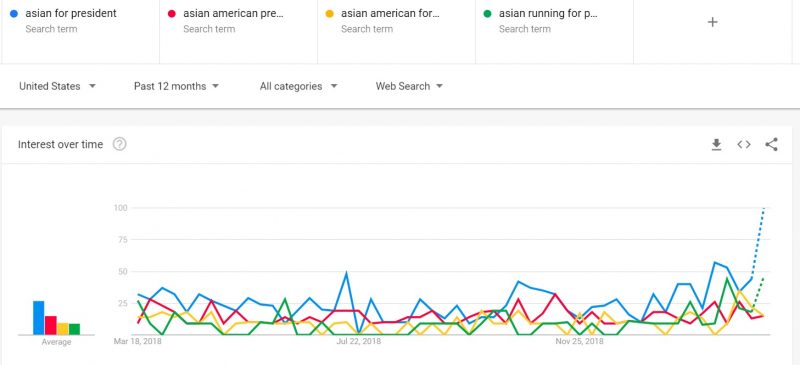 While the previous search terms may not necessarily apply to Andrew Yang — as he's not the only person of Asian descent running for office — a direct search for his name shows a clear spike from the beginning of 2019.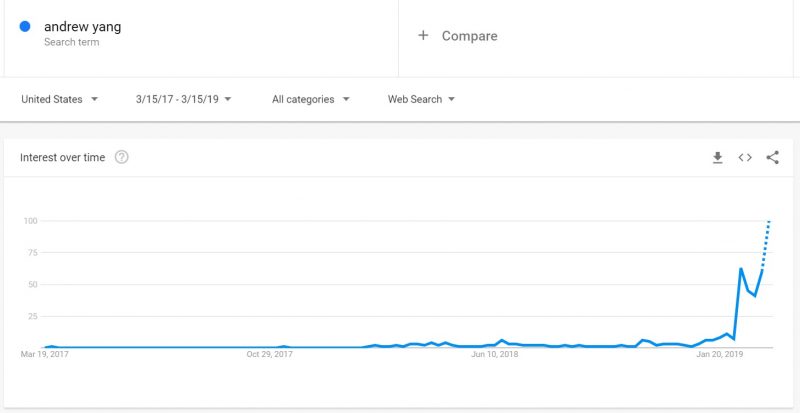 And just last week, his Google searches consistently placed him a bit higher than other Democratic hopefuls such as Beto O'Rourke, Kamala Harris, Elizabeth Warren and Pete Buttigieg.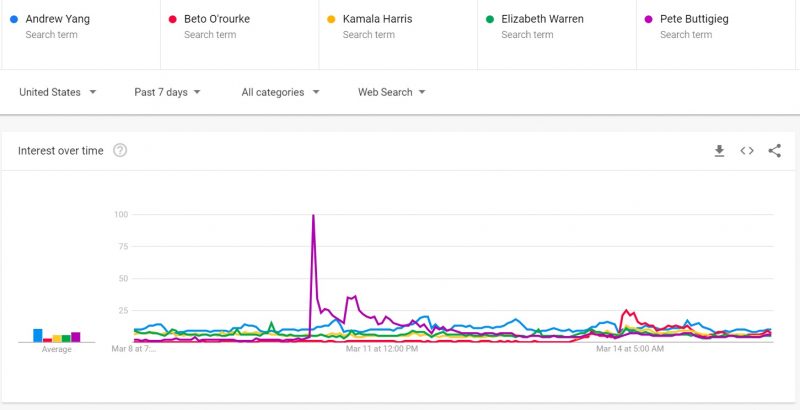 Yang is expected to explore his policies in the first Democratic debates, which will take place in June. He has accumulated 75,894 individual donors as of this writing.
Featured Images via Instagram / @andrewyangvfa