Chinese netizens are furious at Amazon after discovering T-shirts supporting the Hong Kong protests being sold on its website.
The items, which have gone viral on Weibo, feature slogans such as "Free Hong Kong" and "Make Hong Kong Free Again."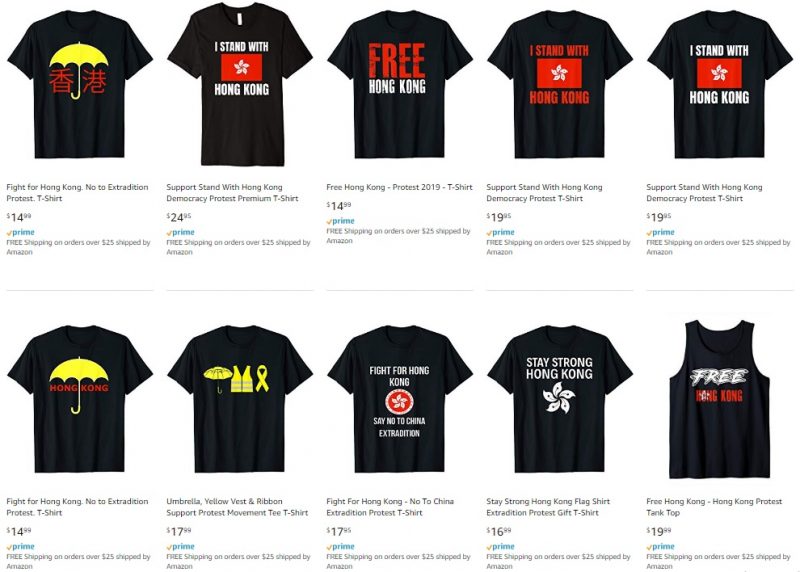 The outrage makes Amazon the latest foreign company to face backlash on Chinese social media.
Just last week, Coach, Givenchy, Swarovski, and Versace came under fire for selling products that listed Hong Kong, Macau and Taiwan as independent countries.
By Wednesday, "Amazon T-shirts" reportedly became the fourth-top trending topic on Weibo.
"Amazon has already left China, right? We need to teach this company a lesson," one netizen wrote.
According to Reuters, the e-commerce giant shut down Amazon.cn in July, but some goods can still be imported to the country.
"Amazon has always and will continue to acknowledge the longstanding and widely-recognized policy of 'one China, two systems'. Every country where we operate has different laws, and we will continue to respect those local laws where we do business," the company said in a statement.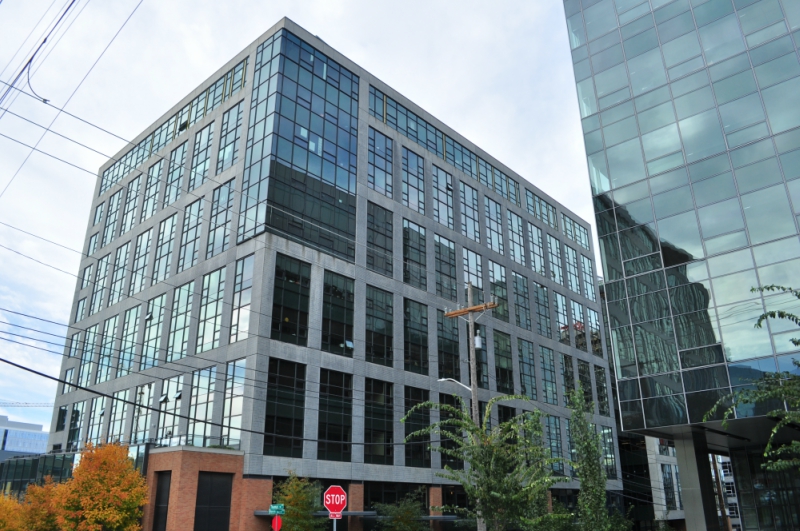 The shirts, which appeared on Amazon's U.S. website, are still available to purchase as of this writing.
Aside from venting out on Weibo, some Chinese netizens reported the listings to the company's customer services, while others even managed to hijack their images and turn them into Chinese flags, according to Yahoo Finance.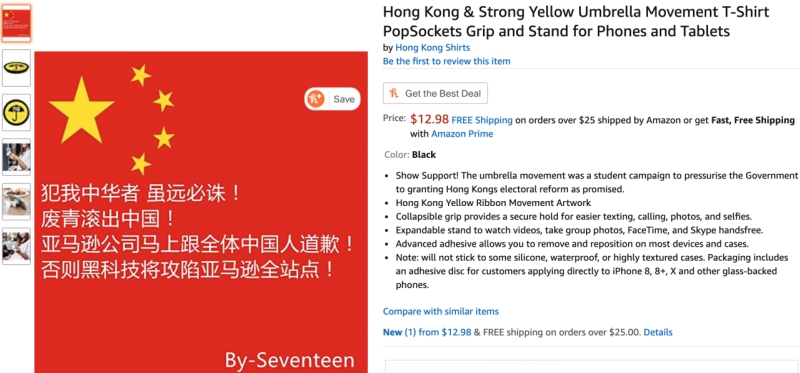 "Hong Kong is part of China forever," another netizen declared under a Weibo post from Chinanews.com.
Interestingly, not all brands have bowed to the demands of Chinese netizens. For one, Rem D. Koolhaas, founder of shoe label United Nude, called China a "crybaby" for the backlash against mislisted territories, the South China Morning Post noted.