Alibaba's founder, Jack Ma, urged many entrepreneurs during a charitable foundation event hosted by the company in Sanya, Hainan Island on Sunday to work with him and build boarding schools in rural China areas to help "left-behind children" get proper and safe education.
In the event, Ma, citing the Ministry of Education, said that at average, primary school students walk 5.4 kilometers (3.3 miles) from their home to school everyday, according to South China Morning Post. One perfect example for this is Wang Manfu, better known online as "Ice Boy," who became an internet sensation after pictures of him covered in snow became viral earlier this month.
The 8-year-old boy walks about over an hour for 4.5 kilometers everyday to get to school, and to make matters worse, he had to do this even under horrible weather like the freezing temperature of minus 9 degrees Celsius (15 degrees Fahrenheit).
Wang is not the only children that goes through this kind of problem everyday on their way to school. Many children also go through this everyday, and Ma's solution is to merge small schools that lacked resources and create a boarding school that can accommodate these children and give better teaching.
"Many pupils have to climb mountains or take a boat to go to school. In my opinion, these kids should not be commuting between home and school every day – they should go to a boarding school," the billionaire said in front of 80 entrepreneurs in the event.
"I hope we entrepreneurs can push this plan to merge school resources. I encourage all of you to participate and make a contribution to your home provinces by building dormitories and donating school buses."
Another issue that Ma wants to solve is the very low enrollment numbers in some of the rural schools in China. It was said that some facilities only have fewer than 10 students, and most of them are left-behind children.
As a solution, he proposes to merge schools that have under 100 students, and build a boarding school where students can also live in dormitories with female supervisors that are qualified to provide counseling.
A bus service is also part of Ma's solution. This would collect students at their village entrance every Monday morning to take them to school, and drop them off at the same location again on Friday. This way, they could get a safe passage to their school.
Wang's story reminded Ma of a girl he saw in 1992, who was six or seven at the time, walking on a rural road in Linan county, Zhejiang province, China on a cold morning.
"So many years have passed and the situation hasn't changed. It doesn't mean that the authorities haven't done anything about it, but that the resources can't reach some remote places," he said.
"Ice Boy" – and probably even the girl Ma mentioned – are just one of the 60 million left-behind children in China. These kids are left behind by their biological parents to other family relatives in rural areas in the country to work in other huge cities that are usually located in far away provinces.
Despite the large number of left-behind children, number of schools in rural areas in China have drastically decreased since the 1990s. According to the report, government officials closed down some of these small village schools and redirected the students to study in schools located in towns as part of its campaign.
There were about 510,000 schools located in rural China back in 2001. However, it took a drastic decrease to 230,000 in 2010.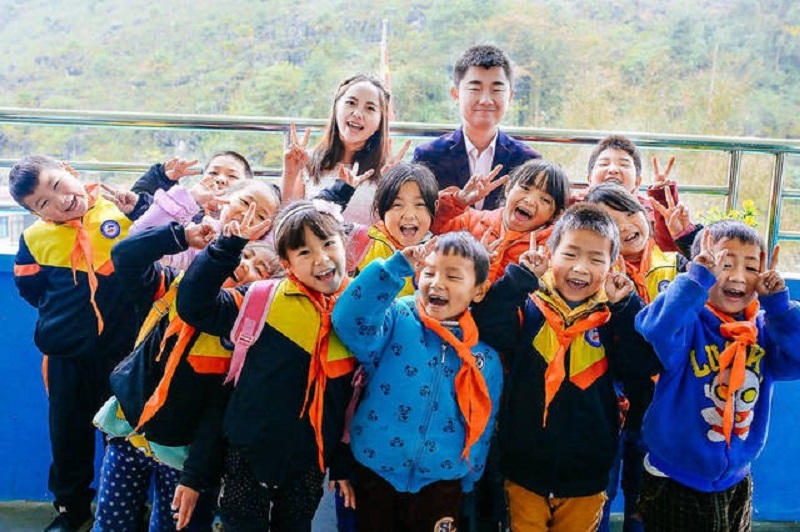 Many people have already tried to raise awareness to help these poor children. One in particular is the teacher from a village in Guizhou in southwest China who used her pre-wedding photos to help raise awareness for her students who are left-behind children.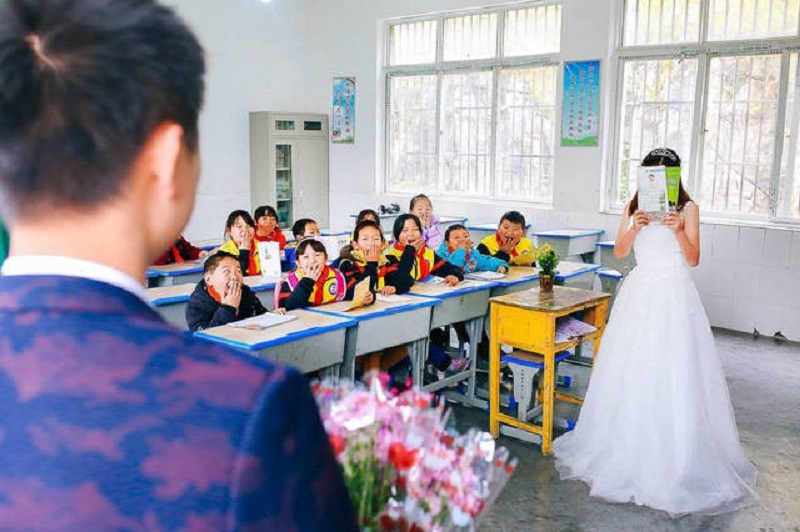 Wang also contributed in raising awareness for the kids. In fact, donations for him and other children like him in Yunnan have poured in just a day after his pictures became viral. It was first reported that the donations Wang and other children in Yunnan received were at 326,000 yuan ($50,397). As days passed, the money continued to grow to 17 million yuan ($2.61 million), China Daily reported via Channel News Asia.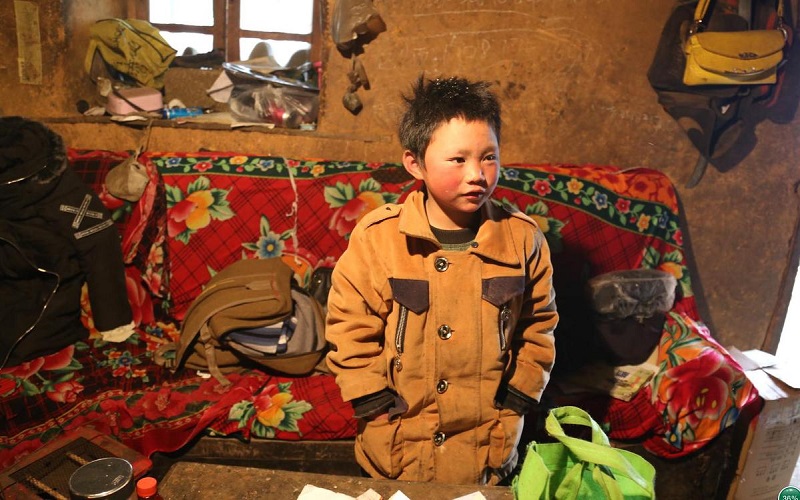 At the event, 100 teachers were awarded and received 100,000 yuan ($15,500) from the Jack Ma Foundation for their educational contribution to schools in rural China. Among the attendees of the event were co-founder of private equity firm Yunfeng Capital, Yu Feng; Giant Interactive chairman Shi Yuzhu and Beijing property tycoon Feng Lun, to name a few.
This particular issue, as said by SCMP, is an issue that is close to Ma's heart, considering that he was once a teacher of English at a university in Hangzhou for six years after studying at a teachers' college.
"A country's education is strong only as long as its rural education is developed, just as a country is rich only as long as its farmers are rich. To measure a country's education sector, you can't look at its best universities, but look at its worst schools," he said.
While this may sound like a good plan, some people see the problems with Ma's proposed solution. Li Tao, an academic from China Rural Development Institute at Northeast China Normal University, said that the billionaire tycoon's plan to merge rural schools could pose complications to some children. One of the many factors he mentioned is the cultural background of these kids.
"It would need to follow a standard – for example, schools with kids from different ethnic minorities might be better off at different schools," Tao said.
Featured image via Flickr ITU/ M. Jacobson – Gonzalez (CC BY 2.0)