Grand Hyatt Tokyo's Oak Door restaurant is now launching a massive artisanal burger with wagyu beef and foie gras as part of its effort to honor the start of Japan's new period and the country's new emperor.
The "Golden Giant Burger," is a beast of a burger. It measures to be a diameter of 25 centimeters (9.8 inches) and 15 centimeters (5.9 inches) in height, according to PR Times as translated by SoraNews24. This beefy monstrosity also weighs a whopping three kilograms (6.6 pounds), which is as much as a small dumbbell.
The contents of this burger, however, would definitely make every meat lovers' mouth water. It's made with two different types of beef: a one-kilogram (2.2 pounds) patty made from U.S. prime beef and is topped with sliced premium kuroge wagyu Japanese beef steak.
These two meats are then accompanied by: foie gras, cheddar cheese, Japanese-grown cherry tomatoes, two sliced onions, and aioli sauce.
And to make it even more special, the chef, accompanied by the server and the Golden Giant Burger, would then place freshly sliced truffles on top of the burger's fillings and sprinkling the bun with golden powder for the finishing touch.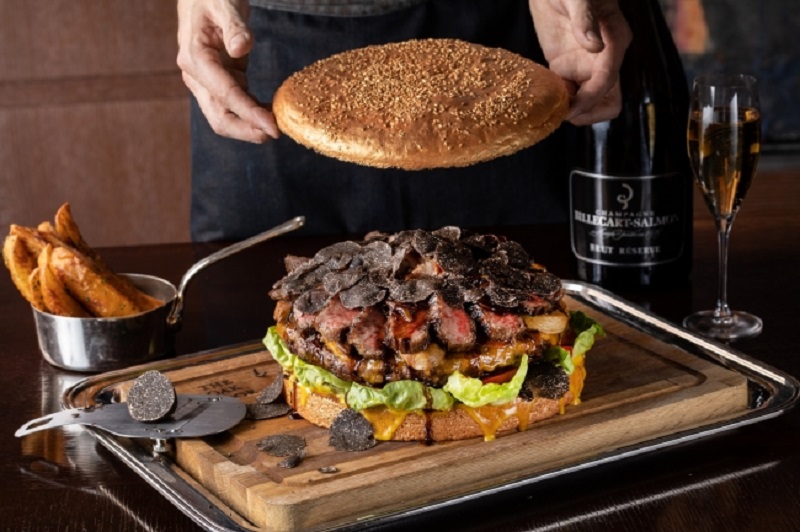 This giant burger is part of a set that comes with full-length potato wedges, a salad, and a magnum-size bottle of wine with choices between a champagne or non-sparkling red or white wine.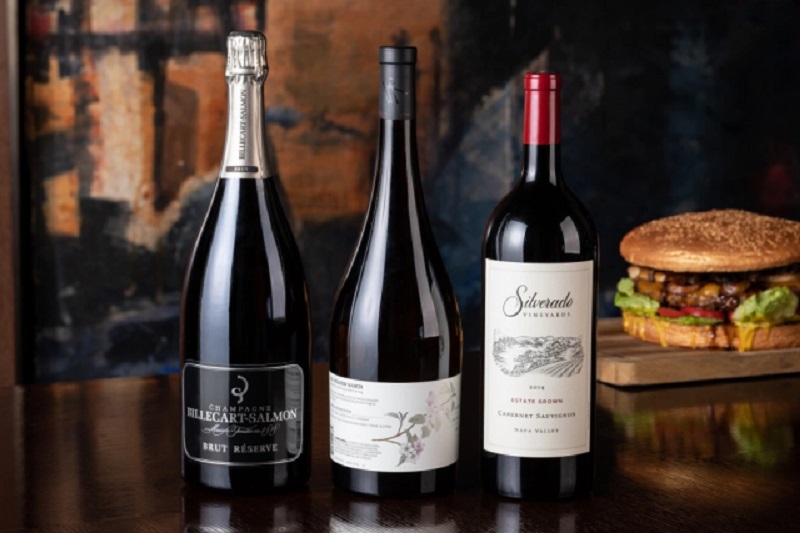 The Golden Giant Burger, which is priced at 100,000 Japanese yen ($900), will be available via 3-days in advance reservation from now until June 30.
Images via PR Times