I'm the daughter of an English teacher. Her mother was an English teacher. Needless to say, we had a lot of books in our house, and reading quickly became the preferred way to ease boredom during the summer.
I was often gifted books by my mom and grandma, and for some reason I received an awful lot of novels by the Asian-American author, Amy Tan. Her most famous publication is easily "The Joy Luck Club", but she's written a handful of others as well, including "The Kitchen God's Wife", "The Hundred Secret Senses", and "The Bonesetter's Daughter".
At first, I found her work to be pretty compelling — she's a solid author — but at the end of each book I was left with a bad taste in my mouth. Time and time again, the (usually) Chinese/Chinese-American female protagonist would find herself struggling with embracing Chinese heritage or Chinese men and instead finding comfort in Western society (often in the arms of White men). And while one can easily (and honestly) point out that these women have plausible, believable love stories, the trope gets old — fast. Like we get it, Amy Tan — you want to fit into mainstream American society so badly that you're willing to reject the "otherness" of your Chinese culture that you've personified as Chinese men, assigning them all the negative traits you dislike while incorporating the positive traits you do like into the female lead.
That shit may have flown in 1989, but it's 2017; instead of putting others down to build ourselves up, we're aiming for inclusiveness — or at least not throwing others under the bus while we lift someone up.
Unfortunately, Tan has been the go-to for Asian-American literature for almost 30 years, most teachers not knowing there are other authors out there with healthier stories to tell. To combat this, we've compiled a list of books for all ages for your summer reading (in no particular order). Enjoy!
1. "Crazy Rich Asians" (Kevin Kwan, 2013)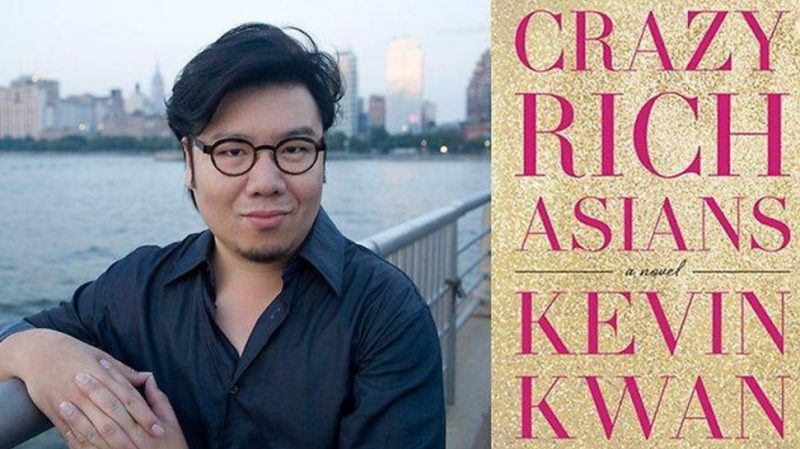 "Crazy Rich Asians" follows Rachel Chu, a Chinese-American woman, and her summer trip to Singapore with her boyfriend, Nicholas Young. The pair are visiting his family and friends, who, as Chu learns, are insanely wealthy. Like, near-royalty wealthy. The novel explores the differences between Chinese-Americans and Chinese-Nationals, the fascinating lives of the Chinese Nouveau-Riche, the nuances of the Asian mother/son's girlfriend relationship dynamic, and weaves it all together in one audacious and outrageous book. But the greatest thing about "Crazy Rich Asians"? Kwan fought HARD to ensure the movie adaptation didn't feature a Whitewashed cast, making great strides for Asian actors in Hollywood.
2. "In The Year Of The Boar And Jackie Robinson" (Bette Bao Lord, 1984)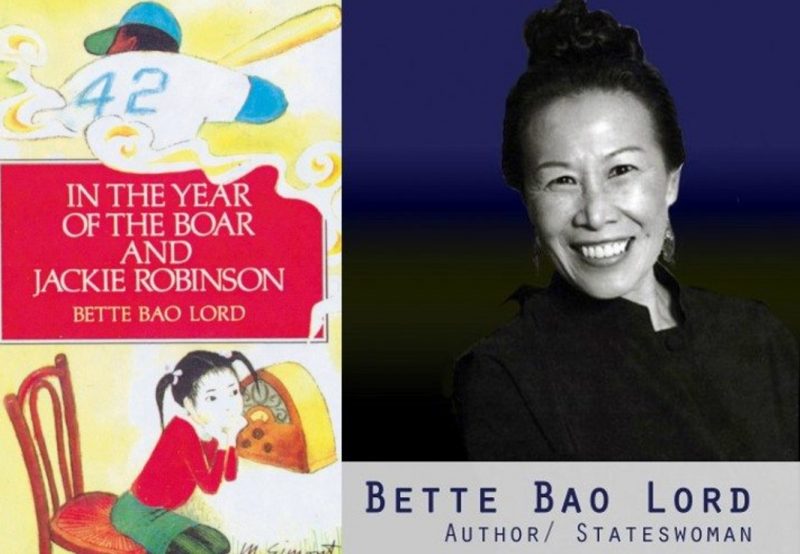 "In The Year Of The Boar And Jackie Robinson" is a realistic-fiction children's novel following Shirley Temple Wong, a young girl who emigrated from China to the U.S. with her family after World War II. What makes this story important is that, although Wong strongly desires to fit in with American children, she never feels ashamed of her Chinese culture. Her father and mother understand she is struggling to adapt to this foreign country but don't quite know how to help her, which many readers who have immigrated as children will find relatable. In the end, she pieces together a new identity for herself, with one foot in China and one foot in the US, healthily secure with both her heritage and her new nationality.
3. "The Foreign Student" (Susan Choi, 1998)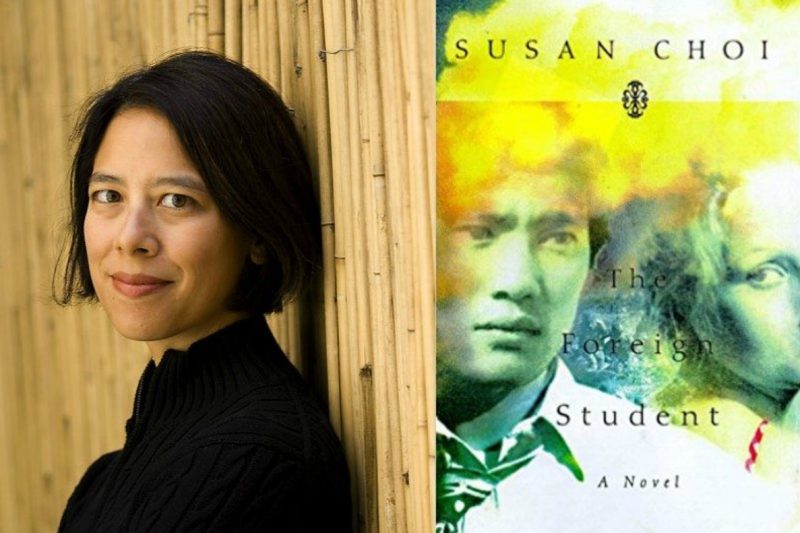 "The Foreign Student" depicts the story of a recently-immigrated Korean man, Chang "Chuck" Ahn, a Southern American woman, Katherine Monroe, and their blossoming relationship. Set in Tennessee in the 1950s, Choi skillfully weaves their individual pasts together to shed light on their shared reality as survivors. Both Chuck and Katherine have dark secrets from their past, and the two broken people find comfort and solace together while searching to be whole again. One thing readers can appreciate is the development of their relationship — many in AMWF relationships may find similarities in the pacing and tone of their courtship's progress.
4. "Elephants In My Backyard: A Memoir" (Rajiv Surendra, 2016)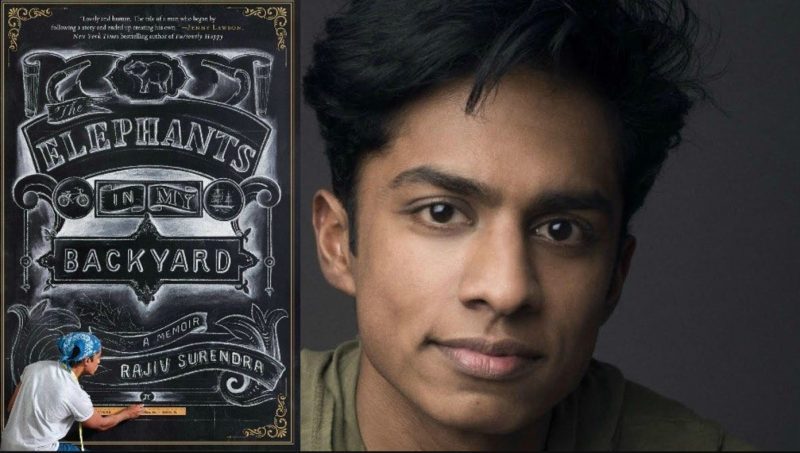 Rajiv Surendra, best remembered as Kevin G. from the movie "Mean Girls", has lead a pretty interesting life. After his rapping mathlete days ended, he set his sights on securing the lead role in the movie "Life of Pi". He tried for many years to become the perfect character — it literally consumed him — but he was unfortunately passed over for someone else. Heartbroken, he spent years travelling the world to find himself again, eventually settling down and opening up his own business and a new chapter in his life. "Elephants In My Backyard: A Memoir" not only teaches readers about enjoying life's journey instead of worrying about the destination, but tells the true-story tale of a relatable Asian-American person without his "Asianness" being the tropey center of the plot.
5. "Pepper Zhang: Artist Extraordinaire!" (Jerry Zhang, 2017)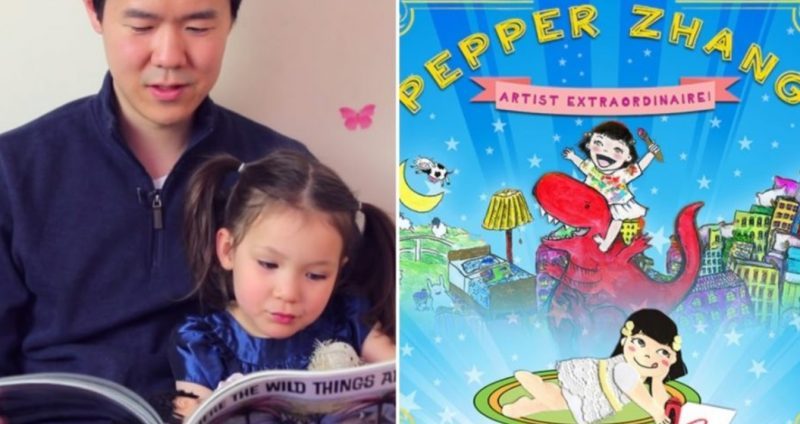 We did say "all ages"! This delightful children's book is about a creative little girl, Pepper Zhang, who discovers her love of art after a particularly bad temper tantrum. The author, Jerry Zhang, cited his own daughter as inspiration for the character — in more ways than one. His daughter couldn't find any children's books that featured Asian girls, and after an outburst where she exclaimed that she didn't want to be Chinese anymore, Zhang knew he had to take matters into his own hands. "I started Little Ning Books and developed Pepper Zhang to write the books for my daughters that currently don't exist; books that feature fun, smart and quirky Asian children as the lead character but are also not heavily focused on cultural themes." The book releases soon — check the website for more details!
Do you have any other novels you'd like to recommend this summer? Let us know in the comment section!